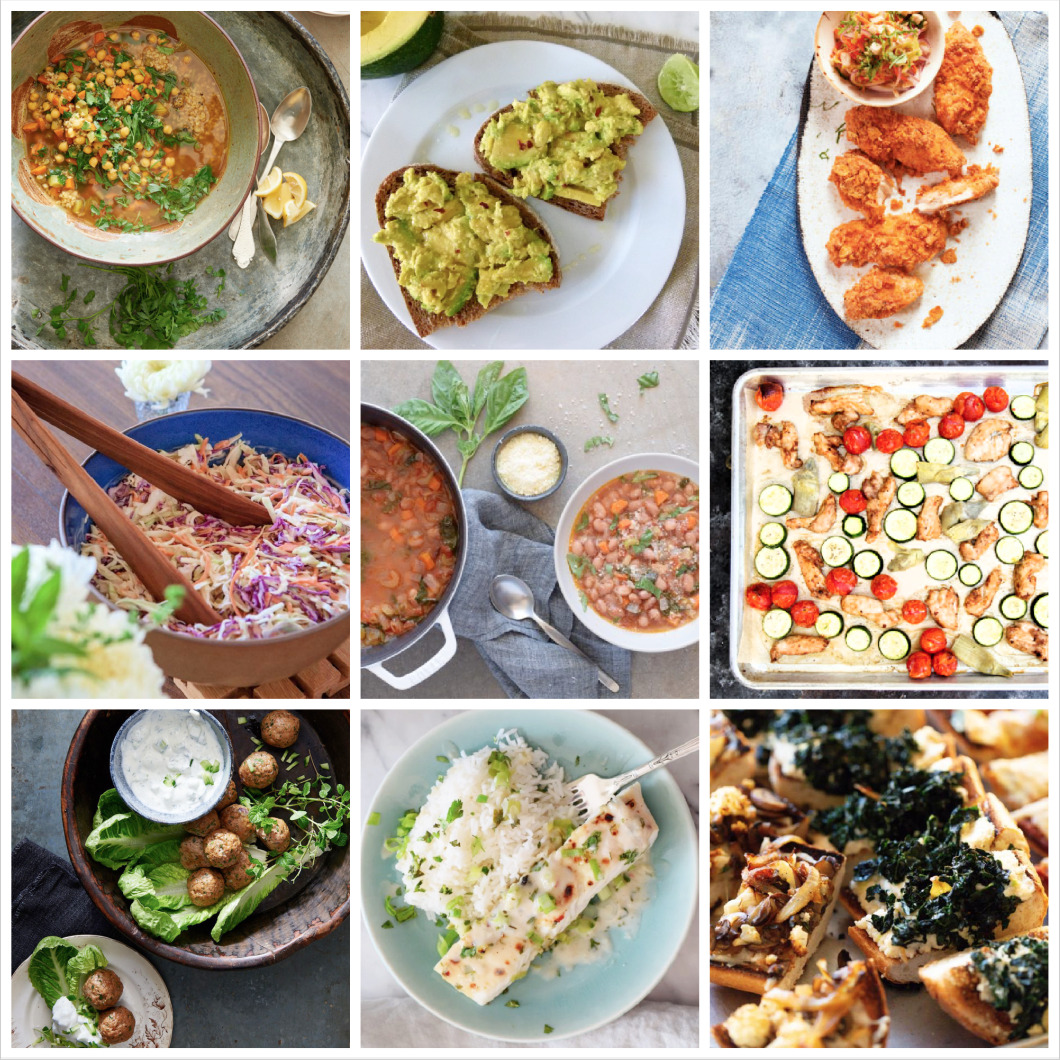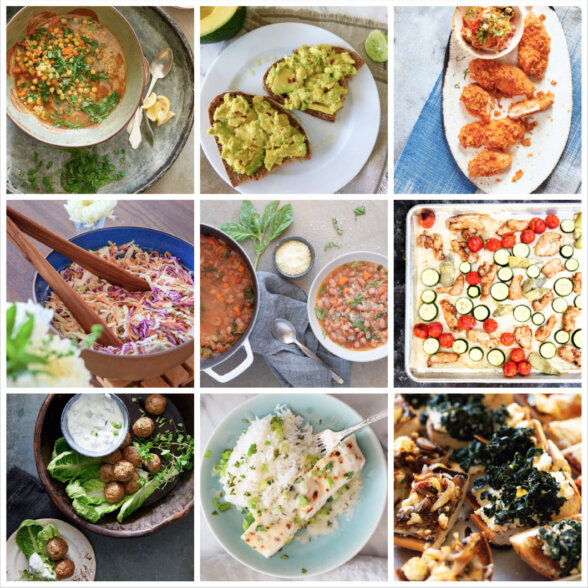 Last chance to join two game-changing bootcamps! Do check out Plant-Based 2.0 if you are looking to do a deeper dive into plant-based eating and cooking. The plant-based diet is truly the best way to eat for most people. It doesn't mean vegan and you don't have to give up all animal products forever. This is my favorite course I have ever created. Please join me and other great members of my community. There's no time like the present to eat and cook for better health! Please use the code YESPB2 for $100 off and I do have payment plan options! The other course I am starting next week is Raising Healthy Eaters. I taught this once before and my email was flooded with success stories and gratitude after this course. Believe me, I have been there and I have also come out the other end with three healthy eaters. If you are struggling, join me next week. You will be in good hands. 🙂 Use the code KIDS100 for $100 off the course!
Besides being really excited to see many of you in my bootcamps this week, I am also excited about the Super Bowl and ALL. THE. SNACKS. Here's your dinner planner for the week:
Meatless Monday: Middle Eastern Vegetable Soup with Freekeh from my KM – this is plenty for my family but if you need something more, you could serve it with avocado toast or a green salad or even crudites with hummus.
Tuesday: Cornflake "fried" chicken, favorite roasted vegetables, coleslaw
Wednesday: Borlotti bean soup If a big bowl of soup is not a meal for you, you can add a quick sheet pan dinner of chicken with zucchini, artichokes and tomatoes or do a sheet pan of roasted veggies and crumble feta on top in the last 5 minutes or toss the hot roasted veggies with grated parmesan before serving.
Thursday: Grain-free Greek Turkey meatballs from QTQ – so many ways to serve these! Kids love them with pita and tzatziki or pasta/spaghetti squash with tomato sauce doctored up with dried oregano and fresh mint + feta; or in a bowl with rice (add some dill – yum!) or cauliflower rice and roasted veggies; or on a Greek salad bowl.
Friday: Wild halibut with Thai coconut sauce served with rice and sautéed greens (the sauce is so good, you may want to double it!)
Saturday brunch: Weekend Huevos Rancheros from Katie Morford (I'm going to leave out the bacon, but you can sub turkey bacon or vegan bacon.)
Superbowl Sunday: French Bread Pizzas, Taco pizzas, or Mini carrot dogs in a blanket + Here are some of my other favorite options:
I generally make Guacamole and Baked Tortilla Chips, plus jicama cut into thin "chips," "Vegan Queso" IS A MUST with chips and baked sweet potato rounds, crudités with Hummus. I have also done sliders/mini burgers, Mini Chicken Tostadas, Roasted Baby Potatoes with Broccoli and Cheese, Spinach and Artichoke Dip.
Here's what you can do ahead if it helps you:
Sunday:
Make chicken marinade and measure the breading dry mix
Tuesday:
Soak beans for soup or you can use already cooked beans in the soup
Wednesday:
Make meatball mixture
Make tzatziki
Saturday:
You can prep a lot of things for the Super Bowl such as the cashew-cauliflower ricotta, pickled onions, cornbread, salad dressings, wash greens, vegan queso, cut topping bar ingredients, or cook beans.
I have LOVED seeing all your creations of my recipes on Instagram. If you make any of my recipes, please tag me @pamelasalzman #pamelasalzman so I can check them out!
My cookbook, Quicker Than Quick, is discounted for the first time on Amazon! If you have 1 minute, would you mind leaving a review on amazon? I would be so grateful, thank you!
Take a peek at my first cookbook "Kitchen Matters"!