Happy Friday!  I haven't done a Favorites post in a while!  Here are some things I have been loving lately.  Have a great weekend, friends!
Uuni Portable Pizza Oven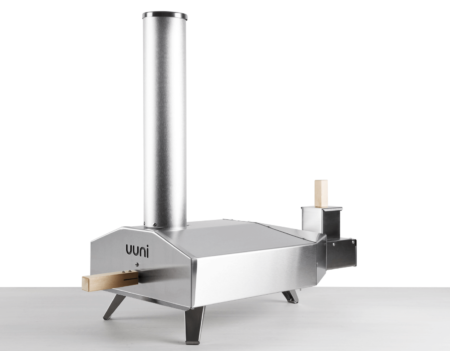 When this Uni pizza oven arrived on out doorstep a few months ago, I thought my husband was crazy for ordering it.  It looked like an Easy Bake Oven, but for pizza.  I could only roll my eyes.  Plus, our "backyard" is actually a patio and I didn't exactly see where we were going to put it.  But then we made our first pizza and I was eating my words, so to speak!  This thing is small but mighty and has made the most perfectly charred and crispy pizzas, just like we make at my parents' house on Long Island, where there is a real-deal wood-burning pizza oven. The Uuni oven is powered by wood pellets that fill a small compartment in the back of the oven. Once ignited, the oven can heat up to 932 degrees in just 10 minutes and the actual pizzas take 5 minutes to make! The outdoor oven is made by a company called Uuni, and while it is somewhat pricey ($299), believe me when I say that is a whole heck of a lot cheaper than having an actually pizza oven put in your backyard.
…