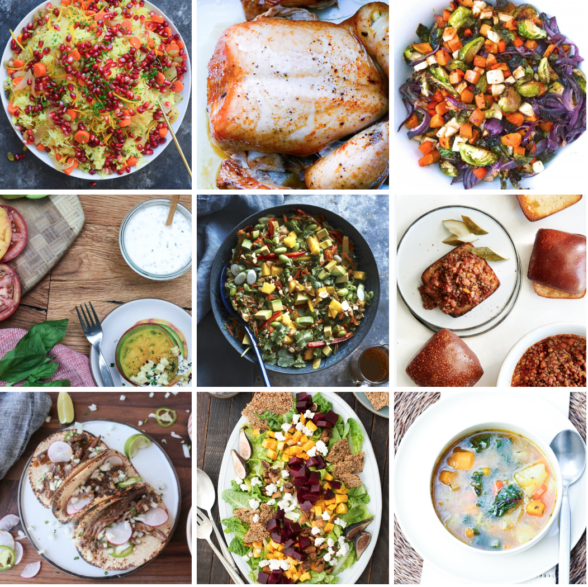 I cannot believe that Christmas is about a week away!  Yikes!  I am both excited and overwhelmed.  Excited to spend a week on Long Island with my family, overwhelmed because I don't have all my holidays gifts ordered or granola for the teachers made.  I will not leave the house this weekend until it is all done!  Some administrative news:
Check out the Prolon Fasting Mimicking Diet GIVEAWAY that I have going on one Instagram right now.  The prizes are valued at $302!
For my online cooking class students, the December class is UP!  Click here to purchase the December class if you are not a subscriber.  Click here to see all previous class offerings.  Online classes make a great holiday gift.  We'll email the recipient a gift certificate from you!
Friday, December 21 is the last day that I will be signing cookbooks at Pages in Manhattan Beach.  Get your requests in pronto!
In the meantime, we've still got to eat.  Here's your dinner planner for the week:…