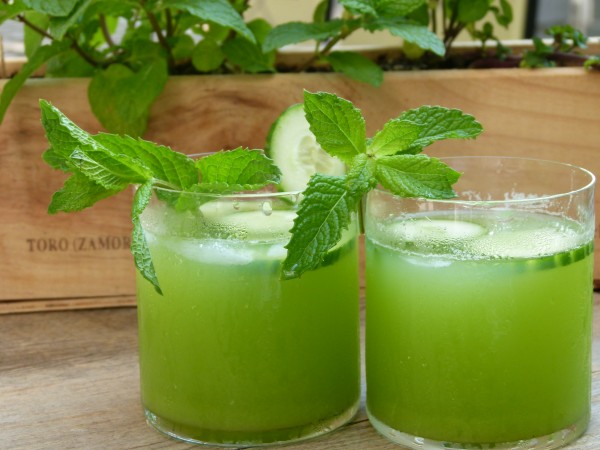 I know, this is supposed to be a family website.  But there is nothing wrong with a happy hour every now and then, especially if you can find a delicious, relatively natural cocktail like this one to enjoy.  I'll be honest here, I am not much of a drinker.  That is, anymore.  Twenty, even ten years ago, my tolerance for alcohol was quite a bit higher than it is now.  I really don't know what happened to me.  One day I woke up and couldn't metabolize alcohol anymore.  Kind of stinks, to tell you the truth.  Even though I would love to chill out with a glass of wine on a regular basis, it just doesn't agree with me and it's not worth the headache.  Literally.  But a smidge of vodka every now and then seems not to offend my system.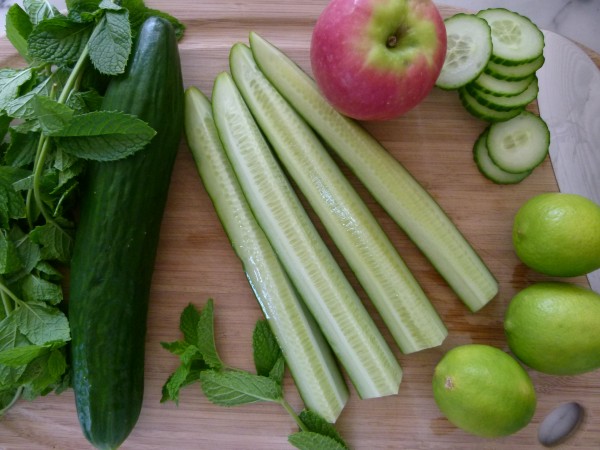 If you do drink, this cocktail is tasty, refreshing and just plain pretty.  What I love about it is that it's not too sweet and not too alcoholic, if you know what I mean.  I can't deal with cocktails that taste like alcoholic Kool-Aid.  When I'm eating a savory appetizer, overly sweet drinks don't seem to taste quite right.  But besides that, overly sweet drinks go straight to my head.  Ouch.  This cucumber-vodka concoction is just right.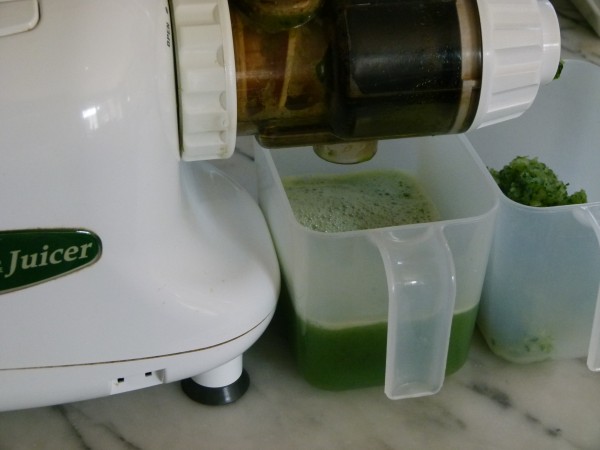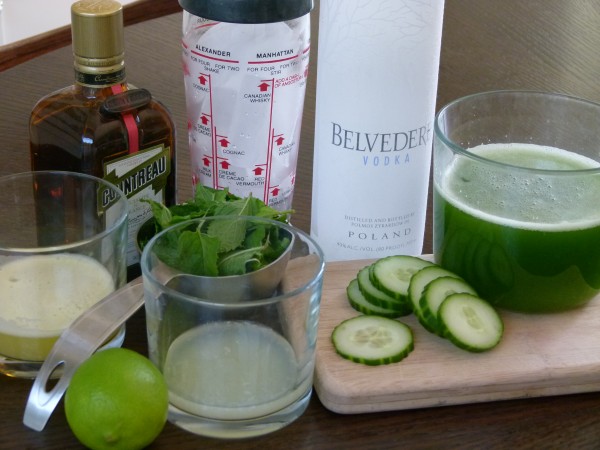 I am going to go against one of my blog rules, no writing about the weather….yawn.  But I know so many people in different parts of the country that have been in sweltering heat the last few weeks.  Not here in Manhattan Beach, California, of course.  I'm telling you, if you want to live by the beach and never need air conditioning, this is the town for you.  It's the end of July and I am wearing jeans and long sleeves as I type this, with the windows closed.  If the sidewalks are sizzling where you are, and you'd like to enjoy a cooling drink, you should give this a go.  Unless you despise cucumber and mint.  Because there's no getting around those flavors.  You can make this drink entirely in advance for your next party if you like and then just add the garnish and ice cubes at the last minute.  That way you'll be as cool as a cucumber when your guests arrive.  Couldn't resist.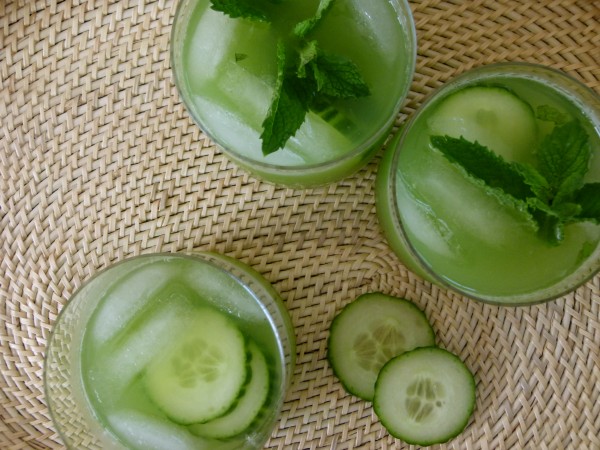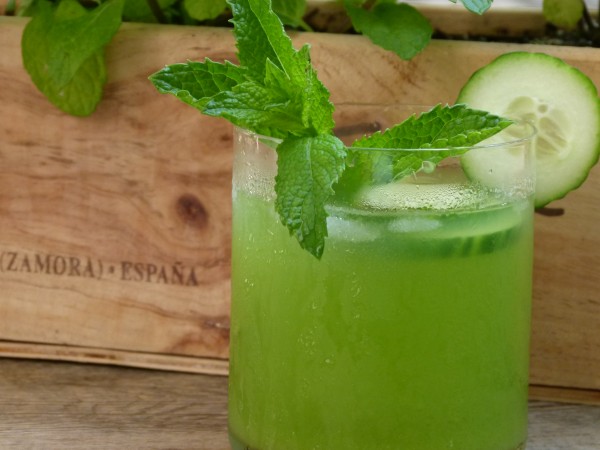 Mint, Cucumber, and Vodka Cocktail
Author:
Pamela, inspired by Martha Stewart
Ingredients
1 ½ English cucumbers, divided
1 ½ cup mint leaves
5 Tablespoons freshly squeezed lime juice (from about 4 limes)
¾ cup vodka
3 Tablespoons Cointreau
¾ cup apple juice (if you're juicing the cucumber, you might as well juice an apple, too)
Instructions
Slice the half cucumber into rounds and reserve for garnish.
If you have a juicer, juice the whole cucumber, unpeeled. If you don't have a juicer, quarter the cucumbers lengthwise, scrape out the seeds with a spoon and discard the seeds. Coarsely chop the cucumber and puree in a food processor until smooth. Strain through a fine sieve, pressing on solids to extract as much liquid as possible. You should end up with approximately 1 cup plus 2 Tablespoons of cucumber juice. If you end up with more than that, reserve for another use or add to the cocktail, if desired.
Place mint and lime juice in a pitcher and press on the mint leaves with a wooden spoon or muddler to extract the flavor from the mint leaves.* Add the 1 cup + 2 Tablespoons cucumber juice, lime juice, vodka, Cointreau, and apple juice and stir to combine.
Pour into 4 short glasses filled with ice. Garnish the glasses with cucumber slices and/or mint leaves.
Notes
*This can also be made with a cocktail shaker, if desired. Place ice cubes, mint and lime juice in a shaker and shake. Add remaining ingredients and shake. Strain into four glasses filled with ice. Garnish with cucumber and mint leaves.

To make this a mocktail, swap sparkling water for the vodka and cointreau.