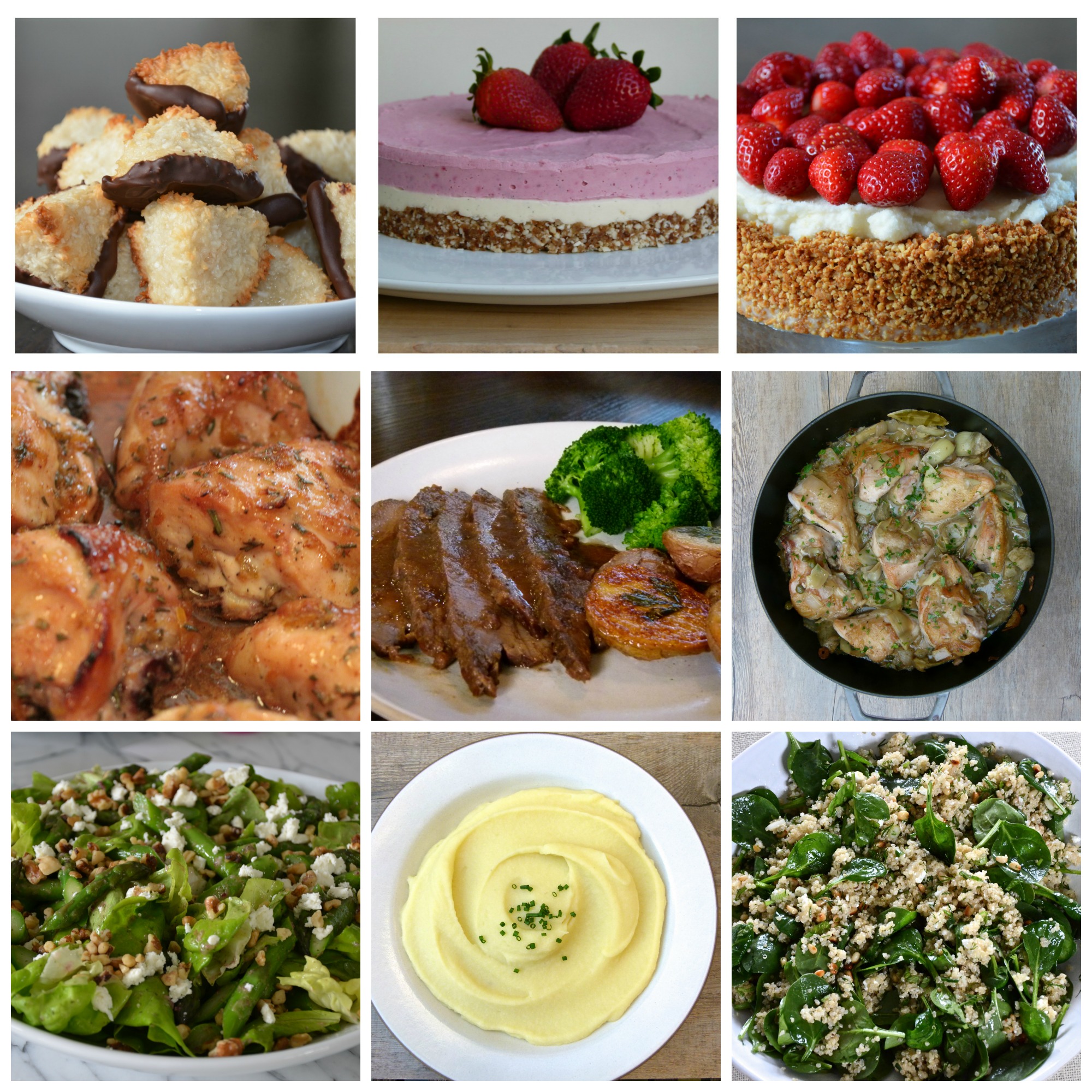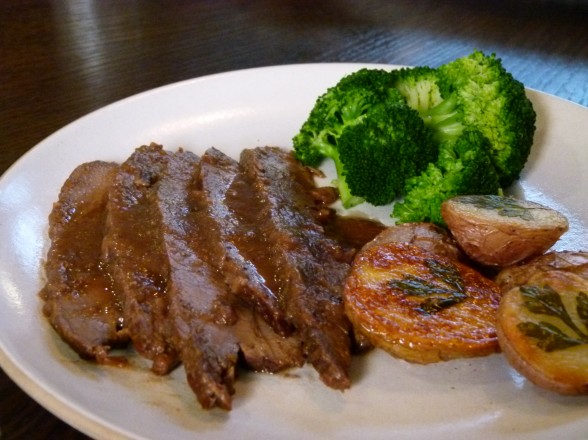 With Passover and Easter coming up fast, many of my students have been asking me after class what they should make for the holidays and the timing of everything.  Timing, timing, timing!!  It seems to be the reason for so much anxiety and for good reason.  Timing is everything!  This is my first year doing Passover, but I've plenty of experience preparing Thanksgiving and multiple other holidays and dinner parties, so Passover shouldn't be any different.  Although my husband's family is traditional and likes to observe two nights, which means two dinners back-to-back!  So here are the two menus I am doing with the corresponding timeline.  If I have a recipe posted, I have linked to it.  If there's no link, I'm winging it or I just haven't posted it.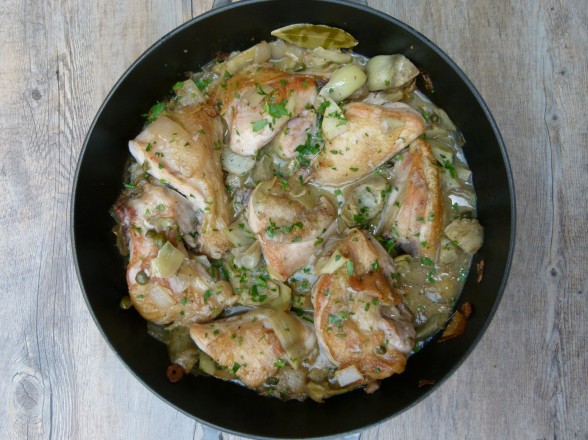 I have actually gotten a few things done already because I still have to teach classes this week and post recipes to the blog, so I need to be uber organized!  Feel free to post any questions down below and I'll do my best to respond as quickly as possible!
Friday, April 3rd
Chicken and matzoh ball soup
Fish with caramelized leeks
Roasted asparagus
Sweet potato casserole (with nut topping instead of cornflake topping)
Desserts:
Fruit salad (my friend is bringing)
Saturday, April 4th
Chicken and Matzoh Ball Soup
Puree of broccoli
Potato kugel (I'm trying this recipe for the first time, but if anyone has a great one, please share!)
Leftover desserts from night before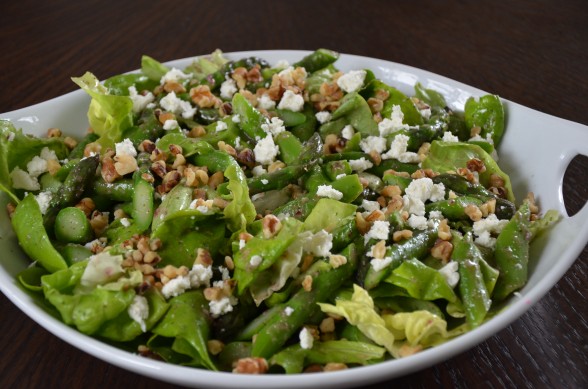 Up to a week in advance:
Mother-in-law asked to bring matzoh balls on Friday
Make stock and freeze (homemade chicken stock recipe here)
Make coconut macaroons batter and refrigerate
Make Banana carrot almond flour cakes and freeze
Make cashew frosting and refrigerate
Make salad dressing for spring salad
Make Paleo chocolate cake and freeze
Tuesday March 31st:
Prep cauliflower into florets for mash
Segment citrus (how to segment citrus here)
Make dressing for endive orange salad
Make base for lemon ice (for torte)
Wednesday:
Make lemon ice in ice cream maker
Assemble lemon ice tortes and freeze
Wash broccoli and cut into florets for puree
Slice cabbage for spring salad
Chop fresh parsley for garnish for chicken
Make nut topping for sweet potato casserole
Bake macaroons, dip half in chocolate, store in airtight container
Thursday:
Salt chicken (the secret to great tasting chicken article and how to season ahead here)
Wash lettuce
Wash microgreens
Slice radishes for both salads and carrots for spring salad, cover with water to keep fresh
Wash and slice leeks
Defrost desserts (banana-carrot cakes, chocolate cake)
Defrost stock for soup
Defrost fish
Wash and prep berries for torte
Make sweet potato casserole minus topping and refrigerate
Prep veggies and chicken for matzoh soup
Make chocolate whipped cream and ganache for cake, ice cake, and refrigerate
Make brisket and refrigerate
Prep asparagus and refrigerate
Friday:
Peel and cube potatoes for cauli-mash, place in water
Frost banana carrot almond flour cakes
2-3 hours in advance: Remove chocolate cake from fridge and let sit at room temp
4 hours in advance: Top sweet potato casserole with topping, bake at 350 degrees for 40 min
4:00 pm: Make cauliflower mashed potatoes and place in bowl over simmering water to keep warm.
Remove lemon torte from freezer, garnish with berries
Caramelize leeks and let sit off heat until ready to serve fish
Slice brisket and reheat on stove
6:00 pm:  Place soup and matzoh balls on stove on warm
Roast asparagus at 400 degrees for 12 minutes and leave at room temp
Slice endive and avocado
Assemble Endive orange salad and dressing
Saturday Morning:
Make broccoli puree and refrigerate
Peel potatoes for kugel and place in water
Peel and cut onions into wedges for kugel
Peel and cube rutabagas
Slice onions and garlic for chicken
Measure out artichokes, stock, bay leaves, mustard, capers in same bowl
Wash and chop chives for salad
Tear lettuce into pieces and assemble salad
Slice brisket and reheat on stove
6:00 pm:  Place soup and matzoh balls on stove on warm
When serving soup, bake fish for 12 minutes
Make potato kugel and bake at 350 degrees for 45-55 min in small oven with Broccoli Puree 350 degrees for 45 min to reheat
Brown chicken, saute veggies and deglaze pan, meanwhile roast rutabagas 425 degrees for 40 min in big oven.
Braised Chicken 375 30-35 minutes in big oven, pull out to rest and turn up big oven to 450 to finish rutabagas
Dress salad

Other recipes I like for Passover:
Dairy-free Creamy Asparagus Soup (sub potatoes for the oats)
Cauliflower and Roasted Garlic Soup 
Easy No-fail Whole Roasted Chicken
Orange-rosemary Glazed Chicken (use coconut aminos in place of shoyu/tamari)
Poached Salmon with Cucumber Yogurt Sauce
Maple-Mustard Roasted Vegetables
Asparagus Salad with Mint Dressing
Quinoa and Spinach Salad with Feta and Dill