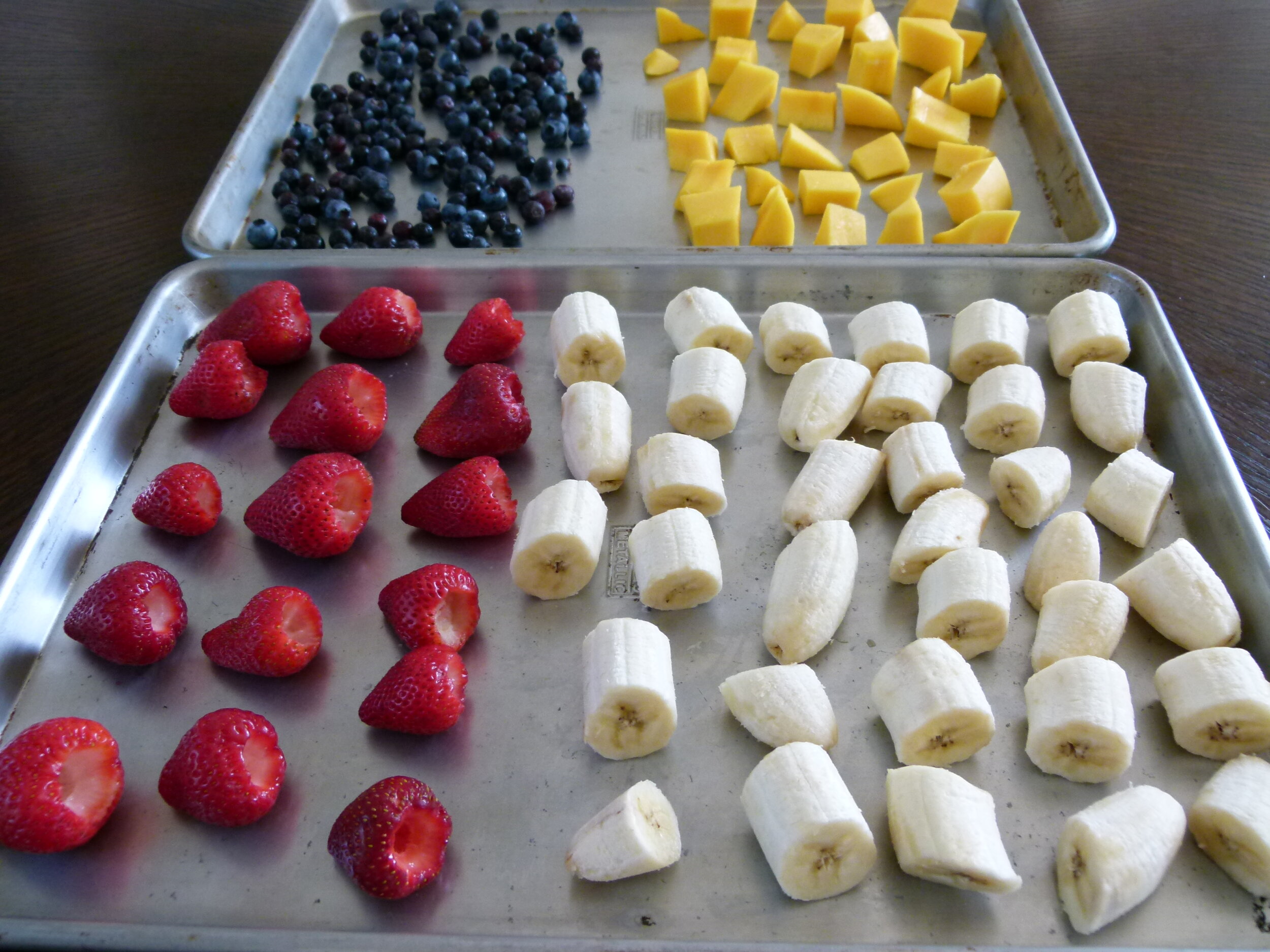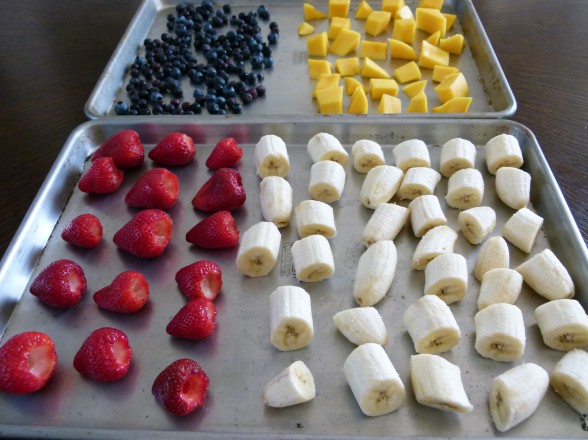 Two wonderful things are happening right now:  One is the abundance of glorious fresh strawberries and mangos on the scene right now, with cherries, stone fruits and berries on the way.  The other is that the weather is getting warmer, which means I need that same fruit frozen for SMOOTHIE SEASON.  Oh, yeah!  Even in sunny Southern California, it isn't always warm enough to warrant icy, cold shakes in the morning.  Most school days, I prefer to get everyone started with a hot breakfast to keep toasty.  But just about this time of year and throughout the dog days of summer, we pull out the blender and frozen fruit to whip up our favorite smoothies.  Of course, frozen fruit also allows us to enjoy delicious crisps and crumbles in the off season for a very special treat.
Believe it or not, there is actually a method to freezing fruit.  I'll share with you here my tips and tricks for doing it right the first time so that you don't end up with a big solid mass.

What can you freeze?
Anything you've seen in the freezer section at the supermarket is fair game, including:
berries
cherries
peaches and nectarines
pineapple
bananas
mangos
pears
papaya
fruit purees

How to freeze fruit:
wash and dry fruit;
remove any peels you don't want to eat such as banana, mango, papaya and pineapple (if you don't do this before freezing, you won't be able to do it after — this is experience talking here);
remove stems from strawberries, cores from pears, and pits from stone fruits and mango;
cut fruit into chunks so it's easier on your blender later;
arrange fruit in one layer on a baking sheet or dish that will fit in your freezer, making sure pieces of fruit aren't touching each other;
freeze until completely firm and solid;
once frozen, transfer to container with a lid that is just large enough to hold your fruit or in a ziploc bag.  Anything too big can result in freezer burn.
You can store frozen fruit for 6-12 months.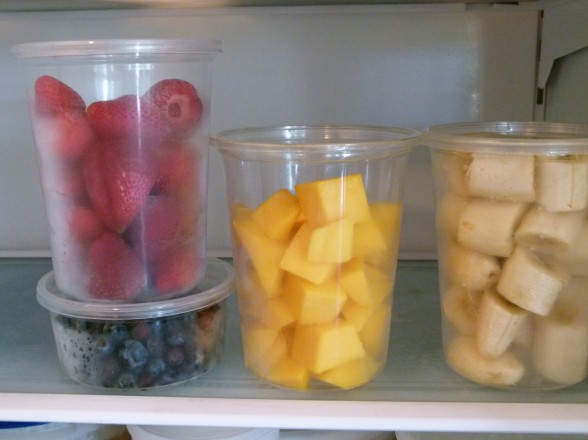 Freezing fruit does not affect its nutritional profile nor its enzymes.  In fact, if freezing fruit immediately after harvest, the nutritional content is likely higher than fresh fruit that has been off the vine for a few days.  Enjoy!