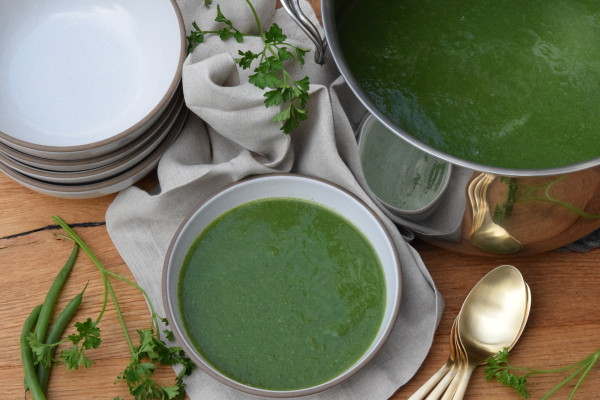 It's good to be home. I had the loveliest holiday break, but it's good to be home. Even though I knew I was coming back to two weeks worth of mail to sift through, groceries to buy, meals to plan, piles of laundry to wash, it's all good.
As I've mentioned several times, I am not much on detox diets or cleanses after the holidays even though they are all the rage. I notice a lot of people overdo it even more between Thanksgiving and New Years knowing they will "cleanse" it all off starting January 1. Eh. If you just try eliminating sugar and flour for a few weeks, your health will improve drastically. You don't need to give up real food and sip juice for a week. But that's just my opinion.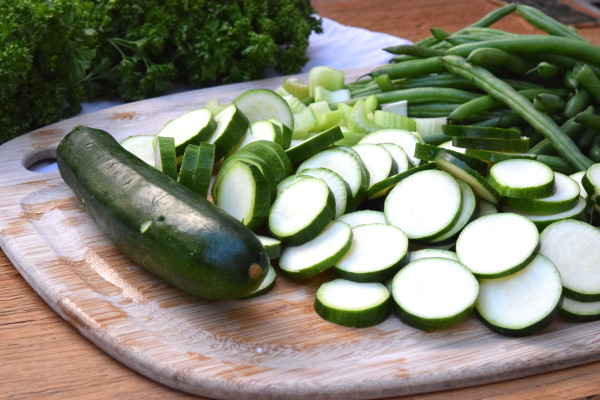 However I do want to share an amazing, healing and very digestible soup recipe called Bieler's Broth. This soup is nothing new. In fact, it has been around for decades, invented by a doctor named Bieler. The soup is vegan and all vegetable-based. It is not a culinary soup in the sense that it is so delicious that you would want to serve it to your friends at your next dinner party, but more of a medicinal soup.  It tastes absolutely fine though, just a little bland.
According to Sally Fallon in her book Nourishing Traditions, Dr. Bieler felt that this combination of vegetables was ideal for restoring acid-alkaline and sodium-potassium balance to organs and glands, especially the sodium-loving adrenal glands which suffer under stress.  The broth is also supportive for liver function — recall that the liver is our detoxifying organ.  Bieler's broth is highly recommended for those under stress or suffering from stress-related conditions.  Know anyone stressed out?  Yep, I thought so.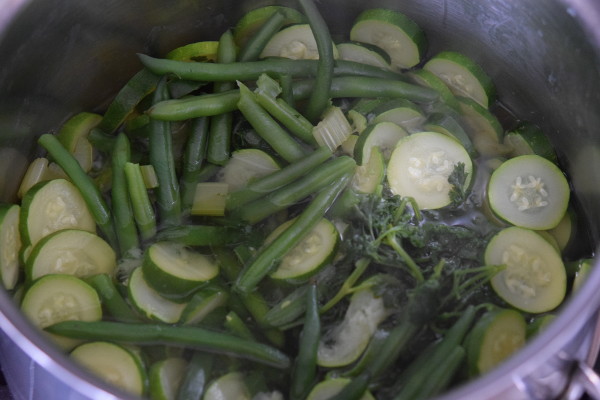 When I have had a lot of travel combined with a chaotic schedule and less than desirable eating, I'll make a big batch of Bieler's broth every few days and drink a mugful either as a snack during the day or with my breakfast or dinner. I don't function well without protein and fats, so I can't use this as a meal replacement.
I always notice a big improvement in my overall wellbeing after supplementing daily for 2 weeks with Bieler's broth. I made a batch yesterday which should last 3 days and I'll make another batch on Thursday to get me through the weekend.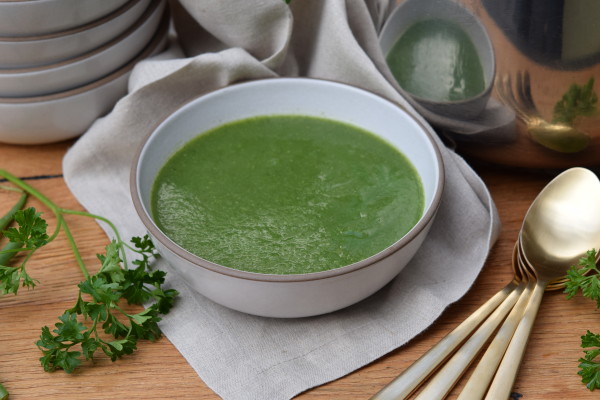 I know that the vegetables in Bieler's broth are not in season in the winter. I am normally opposed to that, but in this case it's just temporary. Be sure to buy only organic vegetables since this is supposed to be a healing soup and pesticides will just add more toxins to the body. Also, zucchini is now a common GMO crop, so buying organic ensures you will be buying non-GMO.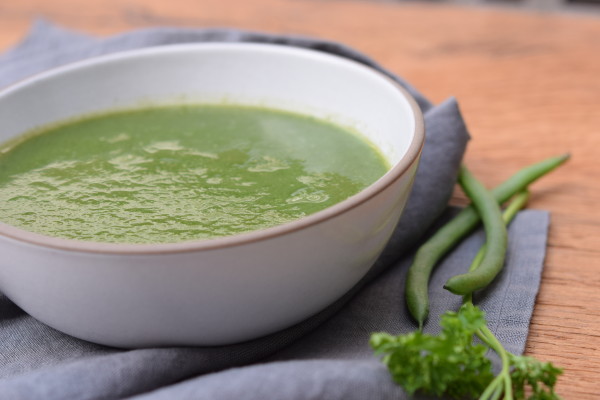 Here's hoping 2016 is off to a healthy start for you. If you've gotten off on the wrong foot, it's never to late to start fresh. Do check out the dinner planner I started posting on Sundays!  It will change your life to plan out your meals.  Promise!

Bieler's Broth: a Healing, Restorative Soup Recipe
Ingredients
4 medium zucchini, ends discarded and zucchini sliced into rounds
1 pound string beans, ends trimmed
2 stalks celery, chopped
1-2 bunches parsley (flat-leaf or curly), tough stems removed (you can freeze the stems for stock making)
4 cups water
Instructions
Place all ingredients in a pot and bring to a boil. Skim any foam on the surface, lower the heat and simmer, covered until the vegetables are tender, about 15 minutes.
Puree soup in the pot with a handheld blender or in a blender in batches.
Eat warm.
Notes
I usually make this twice in a week and that will make enough for me to have a bowl every day.