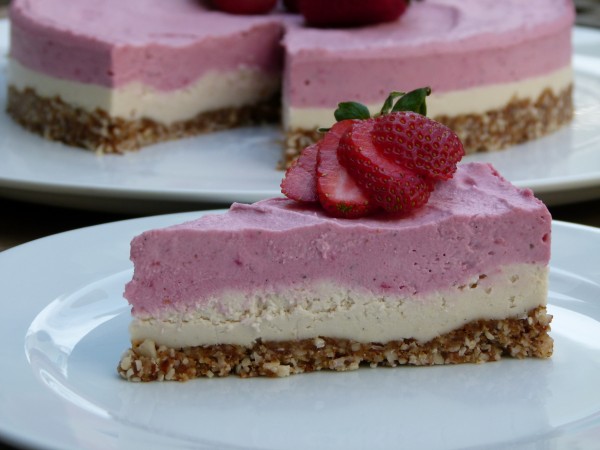 I taught this luscious dessert in my classes two years ago, but I had seen cashew "cheesecakes" all over the place for many years. But of course I didn't get it.  I didn't understand how blended cashews could be turned into something that resembled cheesecake, a cheesecake that I would actually want to eat.  So I put off trying all these recipes that I saw on Pinterest and Foodily.  I caught glimpses of vegan cheesecakes made with chocolate, key limes, pumpkin, lemon and lavender, blueberries and so on.  I just wasn't convinced.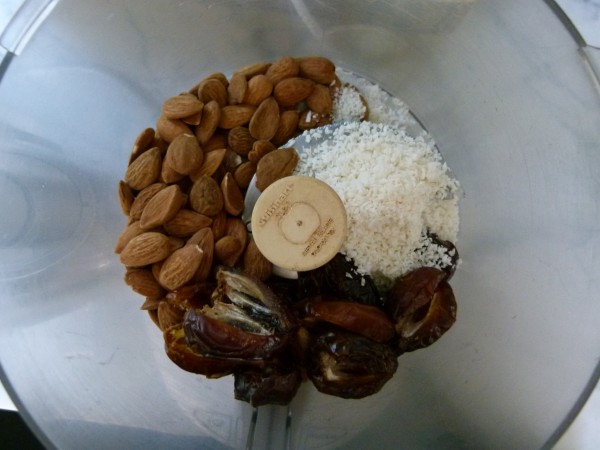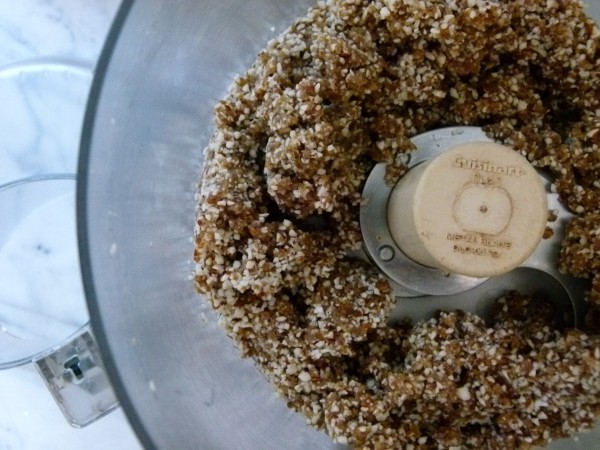 My mother-in-law and I have an arrangement for Passover — I make all the desserts for both seders and she does everything else.  I clearly got the easier, more fun job.  However baking for Passover, a holiday which revolves around NOT eating anything with grains or flour made from grains, isn't as straightforward as baking for any other holiday.  But I still have lots of fun coming up with delicious treats that don't involve a box of Manischewitz cake mix.  Every year I make the very traditional coconut macaroons, as well as a lemon ice torte that I have been making since I graduated from college.  And no holiday would be complete without something chocolate, so I bake a few mini-flourless chocolate cakes.  So delicious.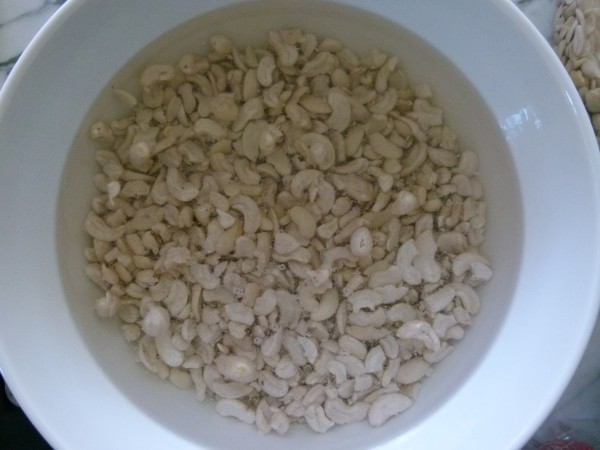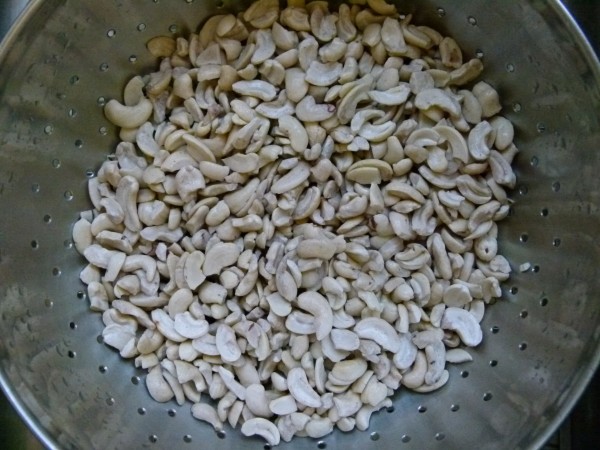 But I can never leave well enough alone, so one year I decided to give this cashew cheesecake thing a go. OMG.  Get out of here. I was blown away!  And then super bummed I had let so many opportunities to go by when I could have been enjoying this deliciousness.  The texture is so much like cheesecake.  Very rich and creamy, and slightly sweet.  I really couldn't get over it.  Of course the crust is raw and vegan, consistent with the rest of the cake.  But I think you could go with a graham cracker crust and fool everyone into thinking this is cheesecake.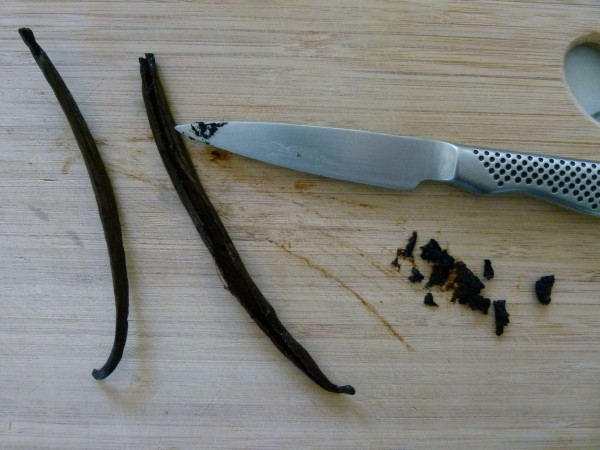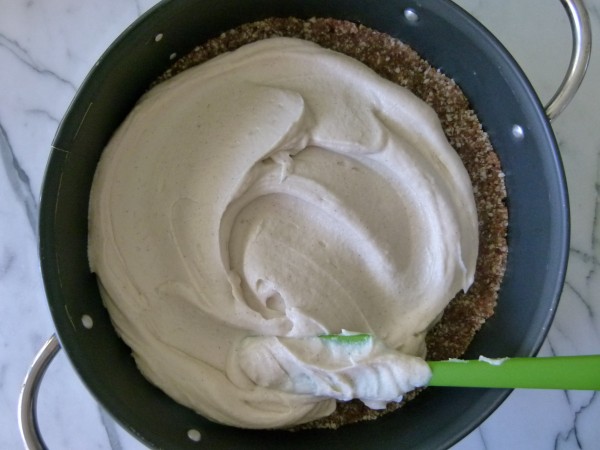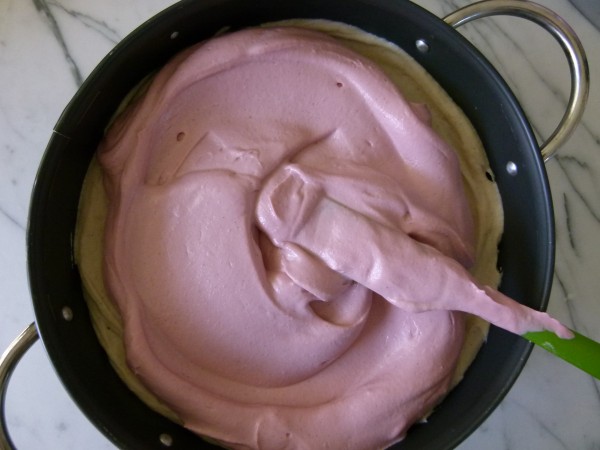 What amazed me about this cake is how digestible it is and how clean the ingredients are.  We use soaked raw cashews (read my post about why soaking nuts and seeds is beneficial to your health,) coconut oil (such a good, healthful fat), honey or maple syrup (not going to save your life, but less acid-forming than refined sugar), lemon juice and vanilla.  Amazing.  Although, I did a little rough math and this isn't the kind of dessert you can eat very often because it's really high in (good) fat and calories.  Just saying, in case you were tempted to eat half a cake.  Not a good idea.  In fact, I put on a few pounds in the months I was testing this recipe.  True story.  But this is a fantastic idea for Passover or Easter and no one will ever in a million years guess what's in it.  Another fun Passover dessert coming soon!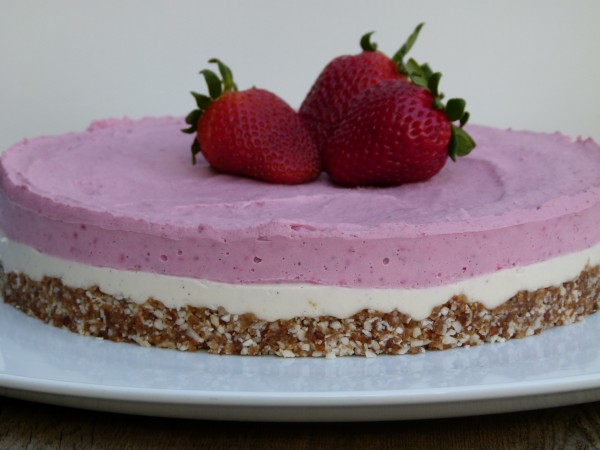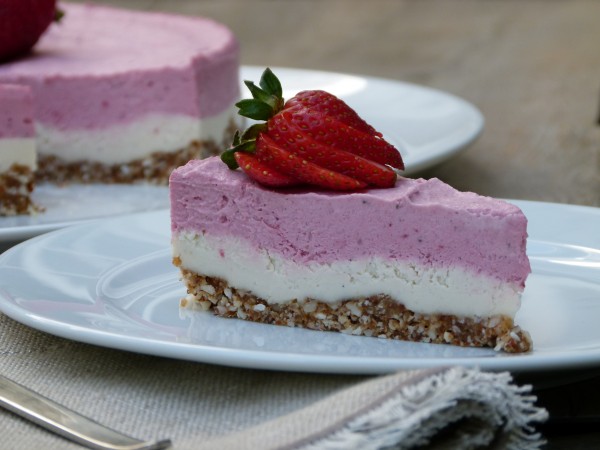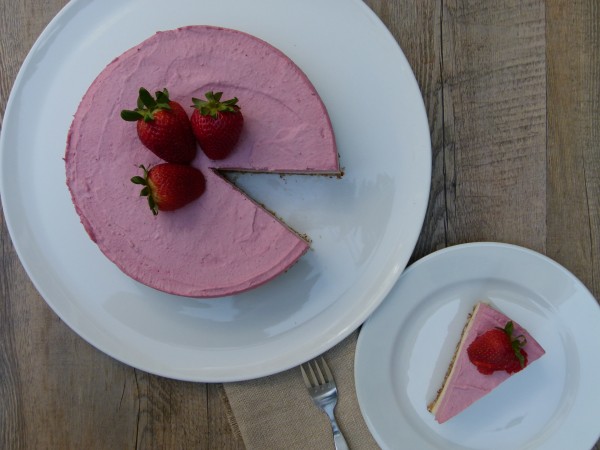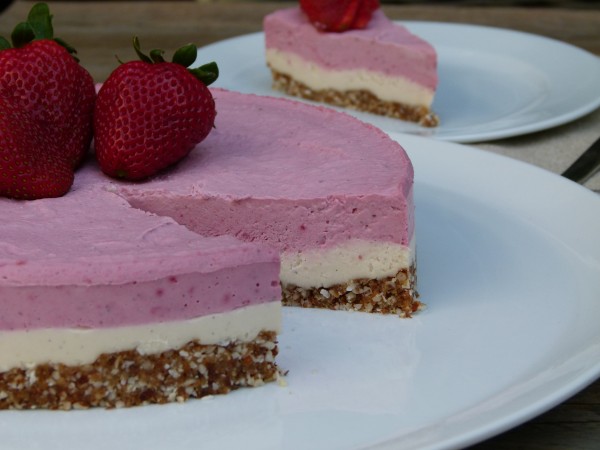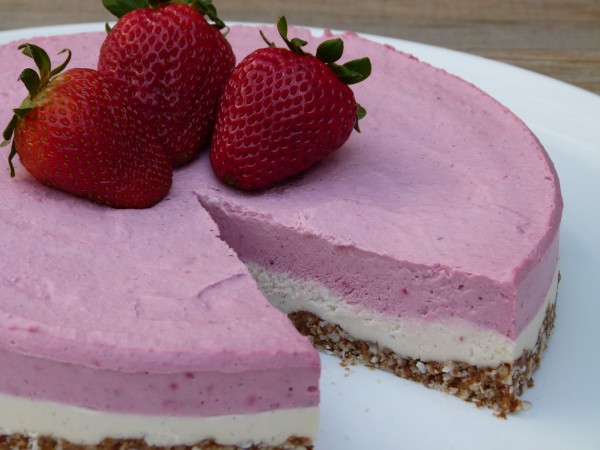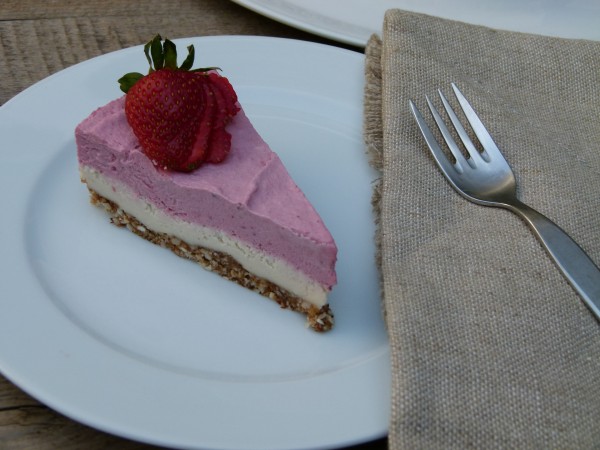 Dairy-free Cashew Cheesecake
Serves:
10-12 (because it's rich, you want to cut small slices)
Ingredients
Crust:
1 cup raw almonds (or pecans or walnuts)
1 cup soft Medjool dates, pitted (about 10)
¼ cup unsweetened shredded coconut
¼ teaspoon sea salt
Filling:
3 cups (1 pound) raw cashews, soaked for at least 5 hours or overnight, and drained
⅔ cup fresh lemon juice
⅔ cup unrefined coconut oil, melted (if you have a Vitamix, no need to melt)
⅔ cup raw honey (not vegan) or Grade A maple syrup (vegan, but not raw)
Seeds from 2 whole vanilla beans (or 2 teaspoons pure vanilla extract)
2 cups fresh strawberries (my preference) or raspberries (thaw completely if frozen)
Instructions
Place almonds, dates, coconut and salt in a food processor and process until the mixture holds together (it should be sticky). Transfer the mixture onto the bottom of a 9" spring-form pan and press firmly, making sure that the edges are well packed and that the base is relatively even throughout.
In a Vita-Mix or food processor, place all filling ingredients (except strawberries) and process on high until very smooth. This may take a minute or two.
Pour about 3 cups of the mixture onto the crust and smooth with a spatula. Add the strawberries to the Vita-Mix/food processor and blend until smooth. Pour the strawberry mixture onto the first layer of filling. Place in the freezer until solid. Cover with foil to protect from freezer burn.
To serve, remove from the freezer at least 60 minutes prior to eating. After it has defrosted, store in the refrigerator until ready to eat. Run a thin knife between the cake and the pan and then release the springform ring. Serve on its own, or with fresh fruit. Store leftovers in the refrigerator if you plan to eat within a few days. Otherwise, store leftovers in the freezer.
Notes
Unfortunately, there is no substitute for the cashews which become very creamy when blended, nor the coconut oil, which solidifies when refrigerated and gives the cake its firmness, otherwise it would be a gloopy mess.