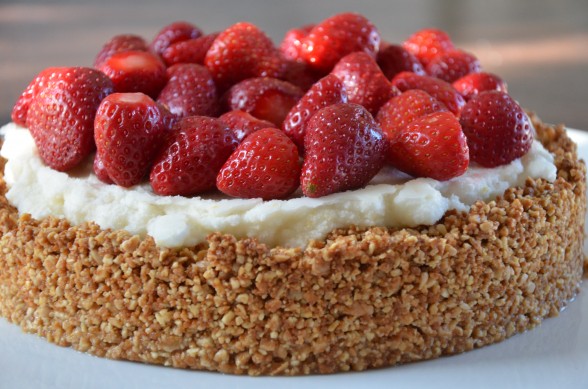 I went to my first Passover seder when I was in college in Philadelphia.  I was dating a nice Jewish boy from California who had some relatives living outside the city.  Aunt Lulu and Uncle Stanley invited us over for the holiday and I knew it was special for my boyfriend to be with family and to be able to participate in the ritual meal.  When I saw that the otherwise cantankerous Uncle Stan had a stack of food magazines, I knew we would be fast friends.  Not surprisingly, he did most of the cooking that night and he did it with love.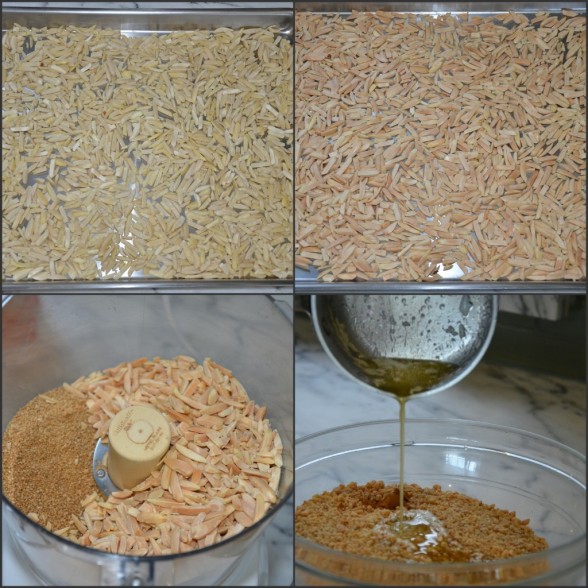 My first Passover meal did not disappoint.  Everything was delicious, and not just because I was a college student who wasn't eating homemade meals very often.  I enjoyed my first brisket and charoset, the traditional chunky paste made from apples, dried fruit and nuts.  I was putting it on everything, from matzoh to asparagus (even my oatmeal the next morning.)  The showstopper was the Lemon Ice Torte that was served for dessert.  It was featured in Bon Appetit that month (April 1991) and my boyfriend went crazy for it.  The torte was an almond crust filled with a lemon sorbet and served with a strawberry-rhubarb sauce on the side.  It was simple, but delicious, refreshing and apparently a welcome change from the ubiquitous brick of a honey cake that is usually served.  I went out right away to buy a copy of the magazine (no internet yet, people) and my first springform pan so I could make it again.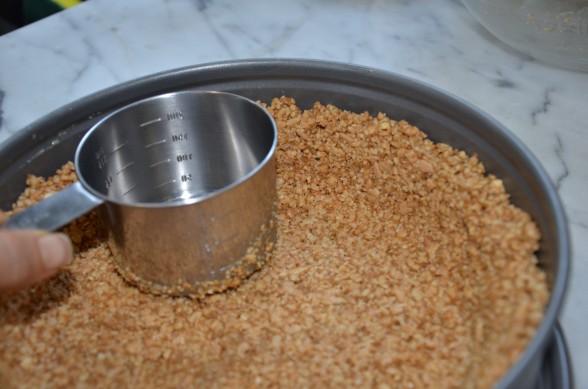 I can't find the lipstick I bought last week, but I still have the same magazine and the same pan 20 years later.  The boyfriend is still in the picture and I was lucky enough to marry him.  Every year for 20 years, I have made that lemon ice torte for Passover with the same springform pan, but every few years I have added a new twist.  I started making my own lemon sherbet when I moved to California.  Wouldn't you with all those amazing lemons?  I dropped the layer of preserves from the original recipe and substituted fresh berries for the fruit sauce.  More recently I experimented with sucanat instead of granulated sugar and coconut oil for butter.  Sometimes, I'll even surprise my family by filling the nut crust with homemade frozen yogurt on a day that's not a holiday.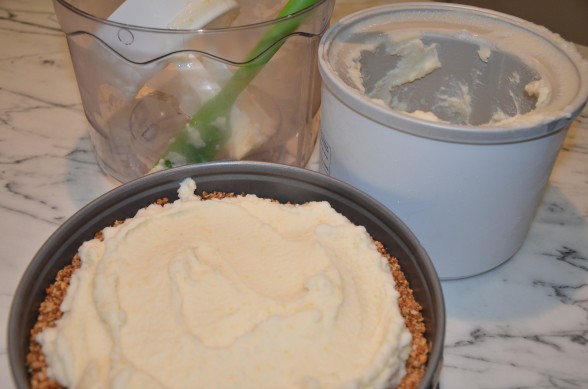 Uncle Stanley passed away last year, but I think he would be happy to know his grand finale that evening was the beginning of a new tradition carried on lovingly by a nice Italian girl from New York.  Although I think I can hear him saying, "what the #!@ is sucanat?!"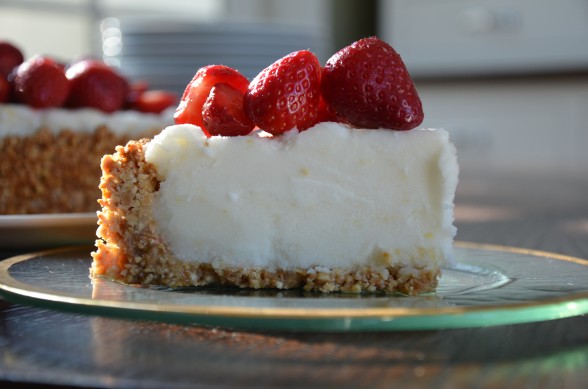 To all my Jewish students and readers, have a beautiful holiday and remember ~ it's never too late to start a tradition.
lemon ice torte
adapted from Bon Appetit
serves 8
Crust
12 ounces blanched* almonds (either slivered or whole), toasted**
½ cup sucanat (dehydrated cane juice) or regular granulated sugar
5 Tablespoons melted unsalted butter or coconut oil
¼ teaspoon cinnamon
3 pints lemon ice (or sorbet, sherbet or frozen yogurt of your choice)
Fresh berries
If the bottom of your springform pan is not attractive and you want to remove the torte to serve on a pretty cake dish, brush the bottom of a 9-inch-diameter springform pan with melted butter or oil.  Line with parchment paper.  If you don't care what the torte is served on, skip this step.
To make the crust:  Combine almonds and sugar in food processor and chop finely.  Transfer to a medium bowl.
Add melted butter or coconut oil and cinnamon to almond mixture and combine well.
Transfer to the springform pan.  Press almond mixture firmly 1 ½ inches up sides and over the bottom of the pan.  (A metal dry measuring cup can help do this.)  Freeze 15 minutes.
Preheat oven to 350 degrees.   Place pan with crust on cookie sheet and bake 20 minutes.  If crust slides slip, press back in place with back of a fork.  Transfer pan to rack and cool completely.
Soften lemon ice very slightly and spread over crust.  Freeze until firm.  When ready to serve, unmold sides of springform pan.  If you lined the pan with parchment, you will be able to transfer (carefully) the torte to another serving platter.  Garnish with berries on top and serve extra on the side, if desired.
*To blanche your own almonds, place raw whole almonds in a heat-proof bowl and add boiling water to cover.  Let sit for 2 minutes, but not longer or they will get soggy.  Drain in a colander.  The skins will slip off very easily.
**To toast the almonds, place them on a cookie sheet in a 350 degree oven until lightly golden.   Toasting freshly blanched whole almonds takes longer than slivered almonds out of a bag.  The process can take anywhere from 8 to 20 minutes, depending.  Watch them closely!  Nuts can go from toasted to burned in seconds.
lemon sherbet
(not dairy-free) adapted from The Silver Palate Goodtimes Cookbook
makes 6 cups
4 cups water
1 3/4 cups granulated sugar
Zest of 3 lemons
1/2 cup fresh lemon juice
1/2 cup heavy cream (I use raw cream from Organic Pastures)
Combine the water, sugar and two-thirds of the lemon zest in a saucepan and heat to a simmer.  Cover and simmer 10 minutes.  Stir in the remaining lemon zest and lemon juice and allow to cool to room temperature.
Whisk the cream into the mixture and refrigerate it until chilled, at least 2 hours.
Freeze in an ice cream maker according the manufacturer's directions.