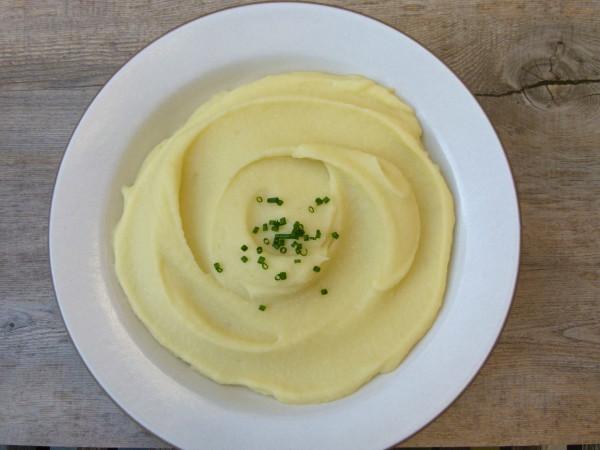 My husband has no choice but to eat what I make every night because there are no other options and the man does not cook.  That said, if I'm being totally honest, I think he would rather eat lasagne and cheeseburgers over quinoa and brown rice bakes.  I do, however, think he appreciates how my cooking makes him feel, which is "not gross" and he has definitely come to like plant foods and veggies more and more.  But there are certain occasions when he just wants me to leave things be, like Thanksgiving.  Not to worry, I'm not starting to post Thanksgiving recipes yet.  We still have 6 1/2 weeks to go for that.  But who's counting?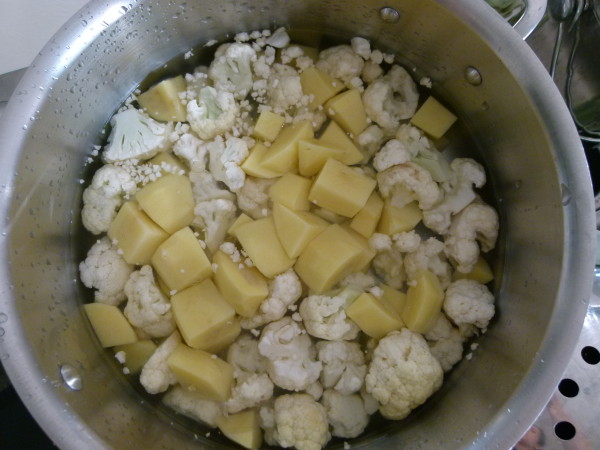 When I suggested either eliminating regular mashed potatoes from the Thanksgiving menu or replacing them with cauliflower mashed potatoes, he stood up and exclaimed, "NOW you're taking this too far!"  He may have even pointed his finger in the air, I can't remember.  Ok, I got the message.  But, I haven't made "Thanksgiving" mashed potatoes on any other day of the year since then, instead I have used this Cauliflower Mashed Potato recipe.  And guess what?  Everyone loves it!  They're creamy, light and hardly taste at all like cauliflower.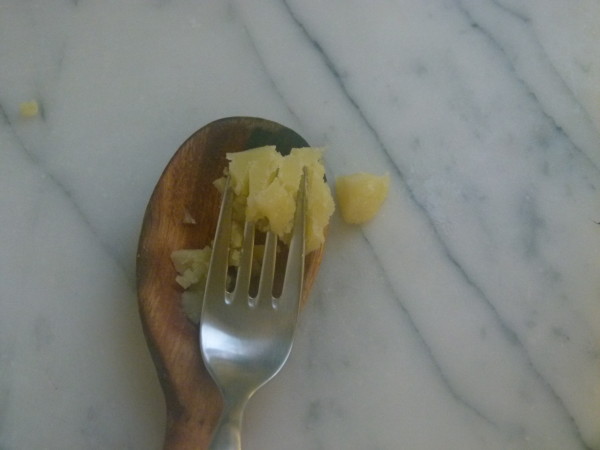 It's not that mashed potatoes are so terrible for you.  I wouldn't put them in the class of Twinkies and Diet Coke, for example.  But potatoes without the peel aren't a 10/10 and all that half-an-half and butter make mashed potatoes a very rich, not necessarily super digestible, dish. But cauliflower puree made from just cauliflower doesn't have the same body (too thin) as regular mashed potatoes and I'm not fooling anyone with that one.  A combo of cauliflower and potatoes is what my family and I like best and I love that it is definitely more healthful and arguably waaaay easier to make than regular mashed potatoes if you have a food processor or an immersion blender.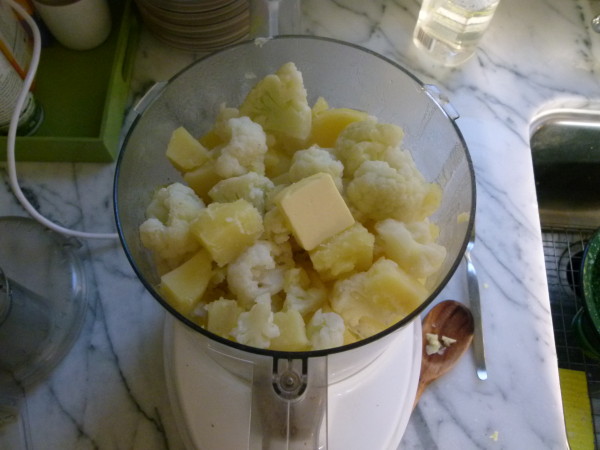 I have been talking up cauliflower as the "new kale" for some time and truthfully, I think cauliflower is much more versatile than kale.  Last night I made cauliflower "steaks."  I've used cold steamed cauliflower in smoothies.  There are recipes for cauliflower alfredo sauce, and so on.  The best part is that cauliflower is a rock star plant food rich in Vitamin C, folate, Vitamin K, fiber, antioxidants as well as several anti-cancer phyto-chemicals like sulforaphane and plant sterols such as indole-3-carbinol, which appears to function as an anti-estrogen agent.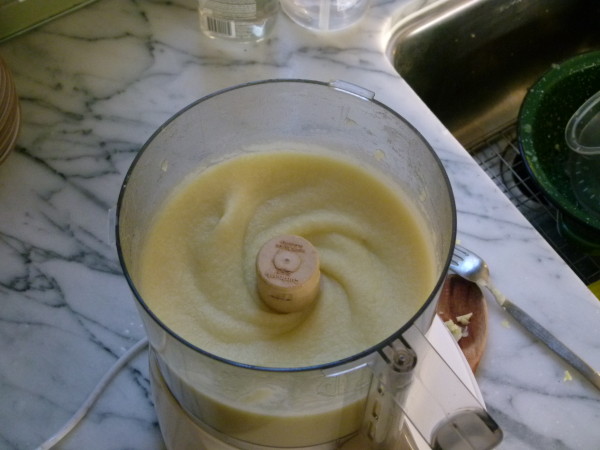 I serve this the same way I would regular mashed potatoes, with poultry or beef or saucy roasted vegetables.  I also count this as a starch, even though it's mostly cauliflower, and I would serve a green veggie on the side.  And if you want to make this up to two hours in advance, just keep it warm over a double boiler.  That's also the trick I use for making mashed potatoes in advance on Thanksgiving.  Ooops.  I wrote the T-word again.  Plenty of time until then, I swear.  First post coming in 2 1/2 weeks!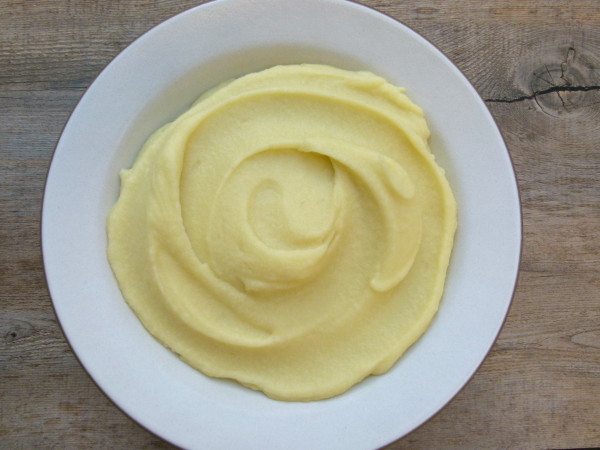 Cauliflower Mashed Potatoes
Ingredients
1 medium-large head of cauliflower, about 2 ¼ pounds, cut into florets (about 5 cups)
1 pound Yukon Gold potatoes, peeled and cut into 1-inch pieces
kosher salt
2 Tablespoons unsalted butter (optional, but makes them taste better)
½ teaspoon of sea salt or to taste
Instructions
Place cauliflower, potatoes and a big pinch of kosher salt in a large pot and add enough water to come just below the top of the vegetables.
Bring to a boil over high heat and then lower to a simmer.  Cook until tender, about 15 minutes.
Drain cauliflower and potatoes and transfer to the bowl of a food processor fitted with the metal blade.  Add butter and salt and process until smooth.  Taste for seasoning and serve immediately.