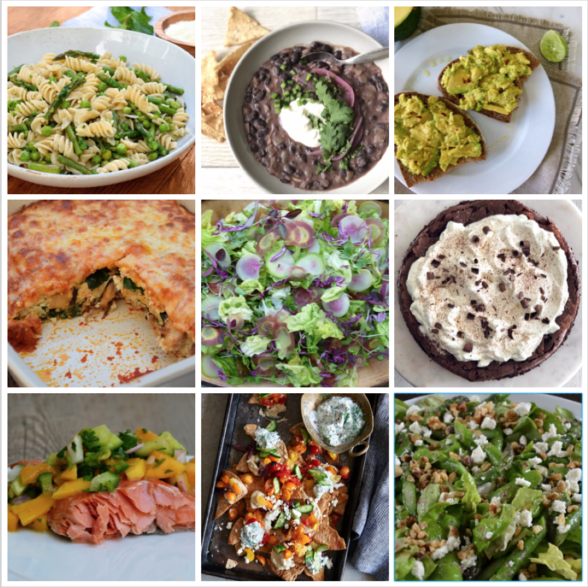 I want to just come right out and thank my family for knowing these times require patience, teamwork, and a shift in expectations.  I want to thank my readers, students, social media followers, and community members for showing up here, on my social accounts, to my Instagram lives, and via email with a positive attitude, a generous heart, and the encouraging words that have been keeping me hopeful and my spirits lifted.  Of course, we still pray for all those who work in essential industries like healthcare, grocery stores, and more.  Thank you!
This Monday will complete 3 weeks of daily Instagram lives at 12 pm PST.  I post the videos on IGTV and I am trying to post them all to Facebook as well, but I am behind because uploading videos takes a long time.  I am committed to continuing for as long as I am providing value.  Tuesday I am doing a FREE live webinar at 9:00 am PST.  If you subscribe to my website, you received information about it.  You can register here if you're interested.
Tuesday for my IG live, I am cooking with my friend and supermodel, Molly Sims.  Should be fun!  Thursday at 10 am PST I am doing an AMA on Reddit. And next Friday I will film the April online cooking class!!  This would never happen if I had toddlers at home.  Props to all you parents who are working from home AND taking care of your children.  I bow down to you.  Here's your dinner planner for the week:
Meatless Monday: Spring green pasta with asparagus and peas
Tuesday: Creamy black bean soup, avocado toast or  sweet potato toast
Passover Seders Wednesday and Thursday: See this post and this post for some menu ideas. This year we are keeping it REALLY simple, since it's just the five of us.  No big family seder, so no big dinner.  A few years ago I made brisket, a roasted vegetable platter, perfect spring salad, sweet potato casserole(using coconut instead of corn flakes), matzoh lasagne with vegetables, baked chicken with artichokes and capers, halibut with chermoula, maztoh ball soup, Passover popovers, fruit platter, coconut macaroons, fallen chocolate cake, lemon ice torte, cashew cheesecake, strawberry-rhubarb sauce and carrot banana cake (using this recipe).  I told my family to pick one dessert and they picked the Lemon Ice Torte from 1991.
Friday: slow roasted salmon – use this method, spinach salad with roasted red onions and shiitakes (p. 174) from my cookbook
Saturday brunch: Greek nachos (p. 65) from my cookbook (use matzoh crackers to make these passover compliant
Easter Sunday: See this post for how to cook hard-boiled eggs and this post for what to do with all the leftover eggs after Easter. Here are some lovely recipes for Easter:
Asparagus salad with walnuts and mint
Baked chicken with artichokes and capers
Creamy, dairy-free asparagus soup
Three pea sauté with turkey bacon
Spring salad with avocado, radishes and pumpkin-seed brittle
Spring green pasta with asparagus and peas
Roasted sweet potatoes with leeks and roasted garlic dressing
Cauliflower steaks with cauliflower puree and mint pesto
Pea and mushroom sauté with mint
Grilled artichokes with lemon-caper dipping sauce
Coconut almond tart with strawberries
Dairy-free strawberry cashew cheesecake
Grain-free balsamic roasted strawberry tart
Grain-free carrot cake with cream cheese frosting
Here's what you can do ahead if you need to:
Sunday:
Wash greens and vegetables
Make salad dressings
Make and freeze desserts
I have LOVED seeing all your creations of my recipes on Instagram. If you make any of my recipes, please tag me @pamelasalzman #pamelasalzman so I can check them out!
Click here to learn more about my online cooking classes! For the next month, choose any cooking class in the library for $10 with the code SINGLE10 and a subscription for future classes for $17  (normally $27/mo.) with the code CLASSES17.
If you like my recipes, you'll LOVE my cookbook "Kitchen Matters"!  If you have 1 minute, would you mind leaving a review on amazon?  I would be so grateful, thank you!  My new cookbook, Quicker Than Quick, is available for pre-order!