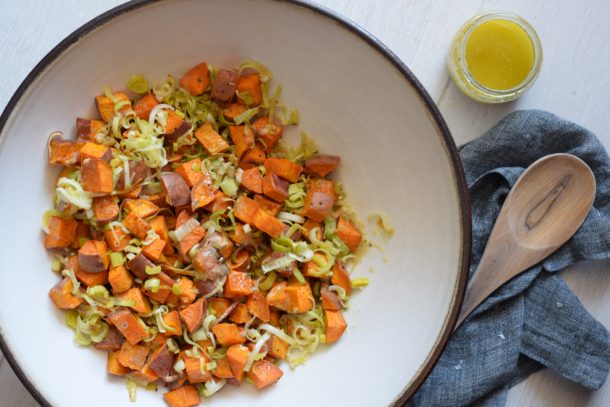 I may or may not be posting a new Passover menu and timeline this year, merely because I might just use the same menu I posted 2 years ago.  Although 2 years ago I hosted both nights and this year I am splitting the holiday with my sister-in-law and we'll each cook one night.  She and I both love veering slightly away from tradition and coming up with more modern menus.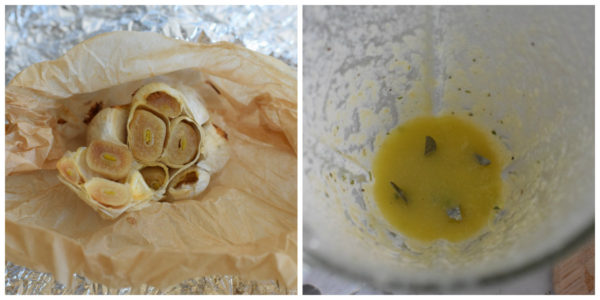 I do make two traditional recipes, however.  I always start with chicken and matzoh ball soup.  I make homemade chicken stock and my mother-in-law brings the matzoh balls.  And there would be a revolt if I didn't make brisket.  And Passover popovers have become a new addition to our seders.  For the rest of the meal, I want to make a dish with sweet potatoes, another dish or two with seasonal green vegetables, plus a salad.
Two years ago, I made the sweet potato casserole with cornflake topping that I normally make for Thanksgiving, but I subbed coconut flakes for the cornflakes. This year, I think I'd like to keep everything savory and not repeat a recipe from another holiday.  I am going to make these delicious sweet potatoes which will go with brisket as well as fish, which I am also making.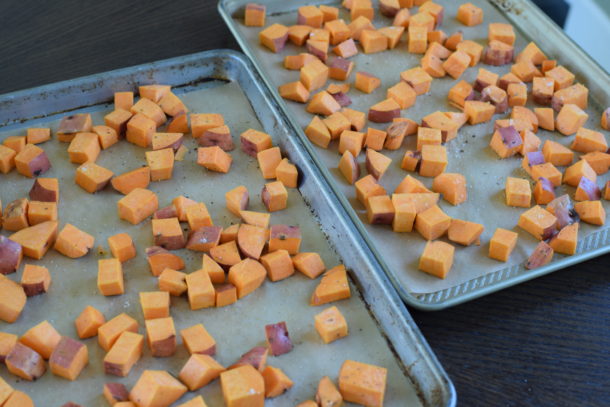 Sweet potatoes are one of my top 5 favorite foods. I eat them so many different ways for breakfast, lunch and dinner.  And they are SO good for you, just loaded with nutrition.  Annnnd, they are a Passover-approved food.  Leeks are technically a spring vegetable, which is very appropriate for a Passover dinner.  Together, they are a delicious combo, especially with this heavenly roasted garlic dressing!  The dressing has a mellow sweet garlic flavor mixed into an oil and vinegar base and it is so good!  The recipe makes too much so you can double the sweet potatoes and you wouldn't have to double the dressing.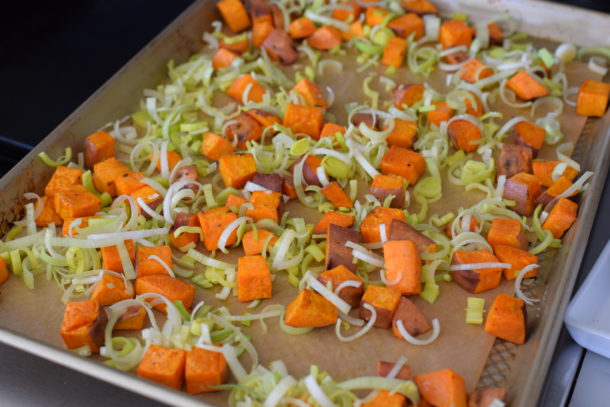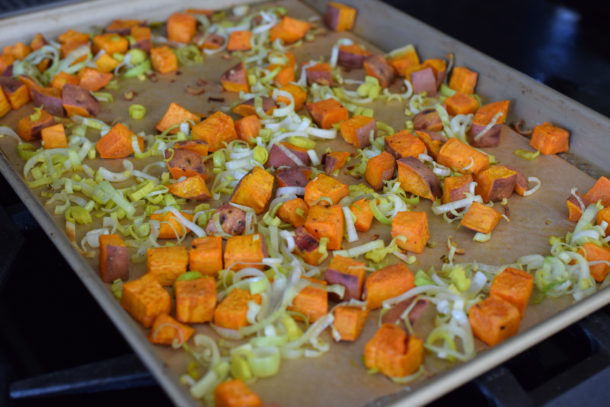 This is also a very easy recipe to prepare.  Do not be put off by the roasted garlic.  It is incredibly simple to make and it, as well as the finished vinaigrette, can be made ahead of time.  The leeks can be washed and sliced the day before.  And, don't always think that all vegetables need to be served piping hot.  Barely warm and even room temperature vegetables are great!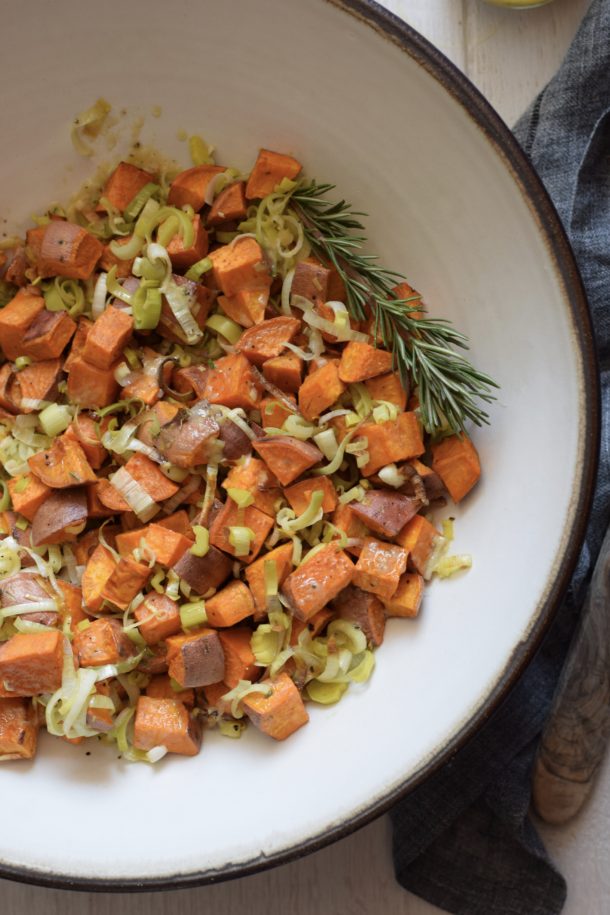 Lastly, you can roast the sweet potatoes any which way you like – in cubes or wedges or "fries" and you can saute the leeks separately in a skillet, and as caramelized as you like.  I like the idea of doing everything in the oven though – fewer pans to clean.  To remind, the first two nights of Passover are Monday, April 10th and Tuesday, April 11th.  And Easter Sunday is April 16th.  Let's get planning!

Roasted Sweet Potatoes and Leeks with Roasted Garlic Dressing Recipe
Author:
Dressing inspired loosely by March Stewart Living (although I cannot remember what issue)
Ingredients
1 head of garlic
⅔ cup cold-pressed, unrefined extra-virgin olive oil + more for coating the vegetables
3 medium sweet potatoes (Garnet or Jewel variety)
Sea salt and freshly ground black pepper to taste
2 leeks, white and light green parts only, washed well and thinly sliced
¼ cup white wine vinegar
2 Tablespoons freshly squeezed lemon juice
1 teaspoon finely chopped rosemary
1 teaspoon of raw honey or maple syrup, or to taste (optional)
Instructions
Preheat oven to 350 degrees. Slice about ¼ inch off the top of the head of garlic. Put a drop of olive oil on the cut garlic and replace the tip. Wrap the head in parchment paper and then in foil. Roast for 1 hour or until very tender. Allow to cool slightly.
Raise heat to 400 degrees. Scrub the sweet potatoes, do not peel them, and cut them into 1-inch cubes. Place in a large bowl and toss to coat lightly with olive oil. Transfer to a parchment-lined baking sheet. Season with sea salt and freshly ground black pepper. Roast for 20 minutes. Lower the temperature to 350 degrees.
Toss leeks with a tablespoon of olive oil and add to the sweet potatoes. Continue to roast for another 15-20 minutes, until golden and tender. Check after 10 minutes to make sure the leeks don't burn.
Squeeze the garlic pulp out of the skin and into a small saucepan and place over medium-low heat. Whisk in vinegar, lemon juice, rosemary and maple syrup, if using. Slowly add olive oil, whisking constantly. Drizzle some warm dressing over the sweet potatoes and leeks. Taste for salt and pepper.
Notes
This recipe makes more dressing than is needed for the sweet potatoes. You can make the full recipe and save what you don't use for steamed greens, such as kale, or for other roasted vegetables. Or, you can halve the recipe and use the remaining roasted garlic in soup, on crostini, in a frittata or in pasta sauce.