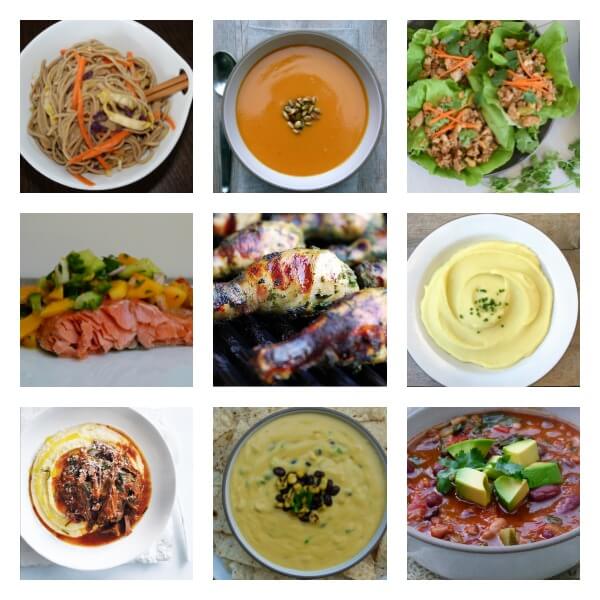 Chinese New Year begins today, January 28th, with the Year of the Rooster. I thought I would share some interesting information from my friends at the TCM (Traditional Chinese Medicine) World Foundation have to say about this new year. 
"This is an energetically powerful time to make room for the new—a new life, new hope, and new beginnings. Can you sweep away old habits to make way for a new perspective?  To make the most of this energetic shift, you need ample energy to make the transition and tackle endeavors in the new year. This is a good time to rest and clean house in mind, body, spirit: your saved energy will serve as a springboard to the changes you'll pursue in the year to come. 
Traditionally, this period of preparation begins a week before the New Year, followed by a week or two of rest. This used to give farmers time to prepare and recharge before the busy planting season. However, even in modern Chinese culture, everyone takes a week-long holiday at the start of the New Year, and celebratory parties last for two weeks. 
Every year has a particular kind of energy, embodied by 12 animals, according to the Chinese zodiac. This year is represented by the Fire Rooster—an exciting, eccentric, yet loyal, hardworking, and proud bird. The Rooster is a symbol of energy. Why does it wake up in the early hours, right before dawn? Why does it sing and dance when the Sun rises? It intuitively knows when energy shifts and changes in the Earth, and as a fearless leader, it has no qualms about letting the rest of us know. Are YOU ready to "wake up" and harmonize with the Rooster? If so, this might just be your year to dance with the Rooster."
Here are some foods from Food and Wine for a good luck feast:
Whole Fish: In Chinese, the word for fish sounds a lot like the word for abundance (food puns/sound-alikes are a big theme in Chinese New Year foods). It is important that the fish be served whole with the head and tail intact; this will guarantee a great start and finish to the year. Try this easy recipe for whole roasted branzino.
Leafy Greens: Serve greens like Chinese broccoli or bok choy whole to symbolize a long life for parents.
Leeks: The word for leek in Chinese is a homophone for calculating money. While they're typically served with slices of Chinese sausage (because they look like coins) leeks can also be sliced into coin-shaped rounds themselves and cooked until terrifically tender, à la José Andrés.
Uncut Noodles: Long, uncut noodles represent longevity. Try Andrew Zimmern's spicy, aromatic, Sichuan-inspired noodles—the longer the better.
Dumplings: Rectangular dumplings symbolize money and prosperity because they resemble gold or silver ingots. But round or crescent-shaped dumplings are also acceptable; making them symbolizes packing luck into a little, edible gift. Use this easy step-by-step guide to make perfect homemade dumplings.
Seeds: If you're hoping to add a new member to your family this year, include some pumpkin, sunflower or melon seeds in your meal—they symbolize fertility. This sunflower seed brittle is a deliciously crunchy way to end a meal
There is a lot happening this week, between Chinese New Year, a starting a new menu in my classes on Wednesday, and the Super Bowl next Sunday!  More than ever, this dinner planner is going to help me stay organized this week.
Here's your dinner planner for the week:
Meatless Monday:  pick something from above or try this Asian Noodle Salad
Tuesday sweet potato-coconut soup, Asian turkey lettuce cups (use crumbled tempeh for vegan)
Wednesday: simple slow roasted wild salmon, roasted fennel (cut into wedges and roast at 400 with coconut oil or olive oil + salt and pepper, about 20-30 min), thinly sliced green cabbage sautéed in ghee with a pinch of salt and pepper (simple but delicious and takes 10 minutes.)
Thursday: green chicken from nomnompaleo.com, cauliflower mashed potatoes, add a green salad if you need more
Friday: polenta with shredded beef brisket sauce, sautéed mushrooms (lots of garlic, olive oil, salt and pepper, add some fresh thyme if you have it)
Saturday lunch: hummus and vegetable wraps (hummus with raw and/or roasted vegetables – clean out your fridge – + either sprouted tortillas, collard green leaves or lettuce leaves); any leftover fresh herbs from making Green Chicken can be added to the wraps. Although you may want to save extra cilantro for Super Bowl Sunday if you're making chili, guacamole, nachos or tacos.
SUPER BOWL SUNDAY We haven't figured out our plans yet, but in the past we have done several different easy, buffet options for a small group like:
turkey and black bean chili, vegetable chili, cornbread, baked potatoes and topping bar, Mexican chopped salad
meatball subs, homemade pizzas, vegetarian antipasto chopped salad, and I just posted these fantastic mini lasagne cupcakes!
taco bar (ground beef and fish), refried beans, cilantro-lime slaw, arroz verde
I generally make guacamole and baked tortilla chips,  plus jicama cut into thin "chips," "vegan queso" with chips and baked sweet potato rounds, crudités with hummus.  I have also done sliders/mini burgers, mini chicken tostadas, broccoli and cheese potato bites, or warm spinach and artichoke dip.
Here's what you can do ahead if you need to:
Make dressing for Asian Noodle Salad
Prep vegetables for salad
Wash lettuce leaves for lettuce cups
Prep fennel for Wednesday
Slice cabbage for Wednesday
Wash all green herbs for chicken marinade except basil
Wednesday
Marinate chicken for Thursday
Soak and cook chickpeas if you decide to make your own hummus.
Today is a good day to buy avocados for Sunday, although you can buy them earlier in the week too.  Buy them hard and allow them to ripen on the countertop.  When they give slightly to gentle pressure, put them in the refrigerator until needed.
Prep cauliflower
Thursday
Make brisket sauce and refrigerate for Friday
Make hummus or buy pre-made
Here is a link to my previous dinner planners.