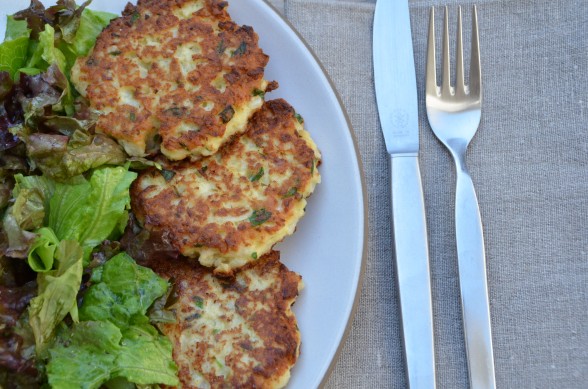 "Wow."  That's what I said a few days ago when I woke up and it was December.  DE-CEMBER.  I've got no holiday card in the works yet.  I went to the movies on Black Friday and I worked through Cyber Monday which means I am waaaaaay behind on my Christmas and Hanukkah shopping.  The only December task I have checked off my list is getting Mr. Picky's suit let out so I wouldn't have to go out and buy him another for Christmas Eve.  But I'm not worried about Christmas quite yet since that's a good 3 weeks away.  Hanukkah, on the other hand, starts on Saturday.  This Saturday!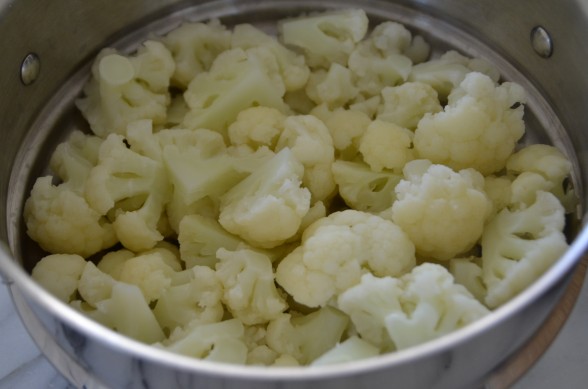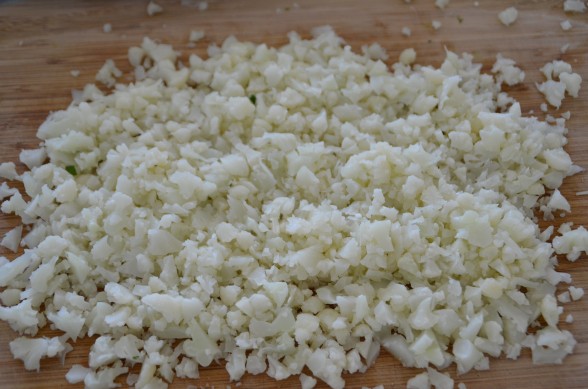 As you might have learned from reading this blog, my family is Italian and my husband is half Jewish and half Puerto Rican which means a lot of holidays and a lot of food!  But thankfully, and I mean that, I am off the hook for preparing the annual Hanukkah dinner and gift exchange with my husband's family.  My mother-in-law has that one mastered so she will be making dozens of potato latkes for us to enjoy when we celebrate this weekend.  Traditional foods on Hanukkah include anything fried in oil to symbolize the miracle oil in the temple in Jerulsalem.  For most, this means potato pancakes (latkes) and doughnuts.  Ugh.  Not the most healthful foods on the planet.  I usually indulge in a latke or two since my mother-in-law makes the absolute best.  But the Jews love a holiday and many of them last 8 days, Hanukkah included.  So my kids and my husband nudge me to make latkes a few more times during the week.  They know better than to ask me to make doughnuts.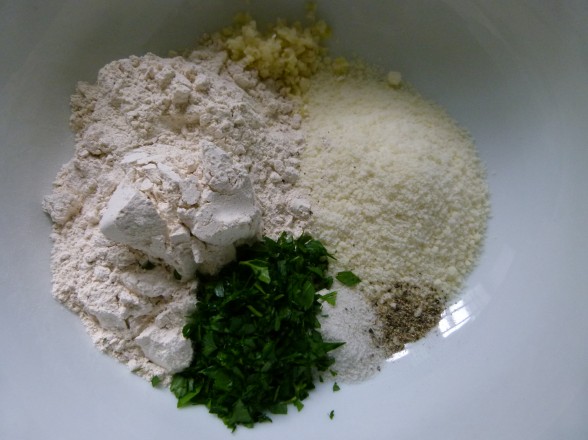 To mix it up a bit, I always cook up zucchini latkes at least once during Hanukkah and the kids love them, especially Mr. Picky.  This year I am also going to make these delicious Cauliflower Fritters during Hanukkah because to me they taste kind of latke-ish, they're cooked in oil, they're made with CAULIFLOWER and my family is obsessed with them!  There may not be any potato in there, but I bet you could grate a fresh potato and fold it in there and call it a Cauliflower Latke!  I've seen many recipes which use cauliflower in place of potatoes or rice.  Cauliflower is rather neutral in flavor and mashes up nicely to a soft texture so you really have no idea there is cauliflower in these patties.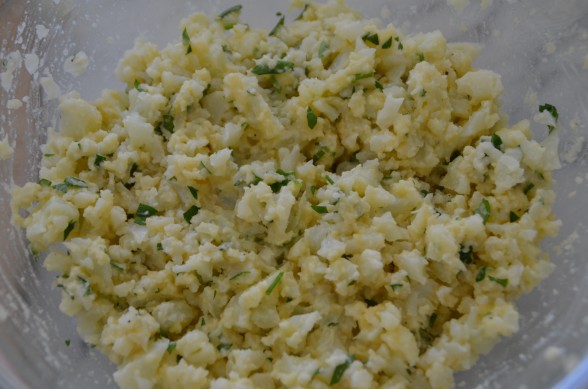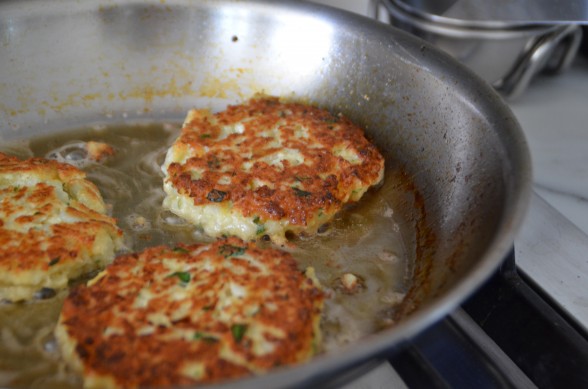 What I love about these Cauliflower Fritters is that the batter can be made earlier in the day and the fritters made just before you are ready to eat.  My husband loves them on top of a pool of warm marinara sauce, Mr. Picky squirts mustard on his, and I like to eat them with a crisp salad.  Since there is flour in the batter, I treat these fritters as if they were a starch and I make another vegetable side dish for dinner.  Once you taste these, you'll be making them all year long!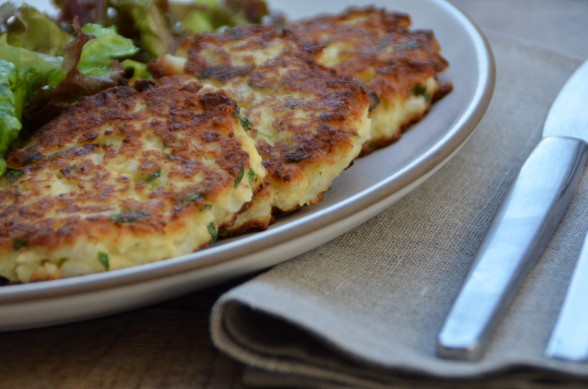 Cauliflower Fritters
Author:
Pamela, adapted from skinnytaste.com
Ingredients
4 cups steamed*, chopped cauliflower, about 1 medium head (you can also use frozen, steamed cauliflower, defrosted)
1 cup whole wheat pastry flour or gluten-free flour (I like King Arthur Multi-purpose Gluten-free Flour) (you can also use all-purpose flour)
2 cloves garlic, finely chopped
2 large eggs, beaten
½ cup grated Pecorino or Parmesan cheese (optional if you're dairy-free)
¼ cup fresh parsley or chives, finely chopped
1 teaspoon sea salt
freshly ground black pepper to taste
About ¼ cup hot water
Unrefined olive oil for cooking fritters
Instructions
Place the cauliflower in a large bowl and add the flour, garlic, eggs, cheese, parsley, salt and a few grinds of pepper and combine. Add hot water a little at a time to make a batter that looks like egg salad. I mush everything together with my hands.
Heat a large skillet over medium heat. Add about 2 tablespoons oil or enough to coat bottom of skillet. When oil is heated, take a ¼ cup of batter and form into a patty. Cook in the oil until golden brown on the bottom. Flip fritter and cook until golden brown on the second side. You can likely fit 6 fritters at one time. Repeat with remaining batter.
Notes
The batter can be made ahead and the fritters can be frozen, too.

*To steam the cauliflower, cut it into large florets and place in a vegetable steamer over boiling water, steam, covered, until the cauliflower is tender, (about 7-10 minutes), then roughly chop, measure 4 cups, and place into a large bowl.