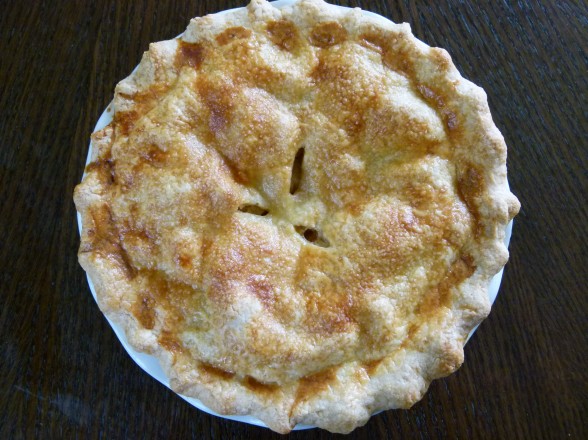 I am teaching Apple Pie in my Thanksgiving classes this month and I thought I really should share the recipe with you too, my dear readers.  Perfect for Thanksgiving or if you're hunkered down watching Election Day coverage tonight.  What is more American, classic and delicious in the fall than a homemade apple pie?  It just oozes love and hugs, don't you think?  My boyfriend in college was so smitten when I made him an apple pie, I think it's one of the reasons he asked me to marry him!  Still works!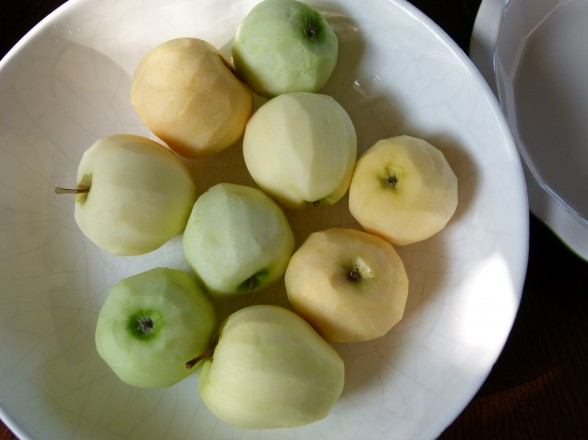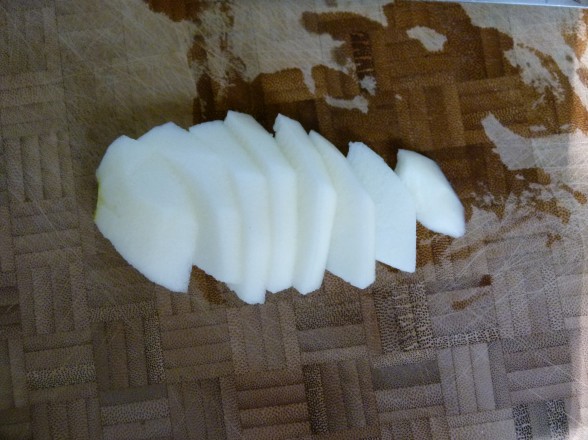 In addition to pumpkin pie, apple has been on my Thanksgiving table every year since I've been married.  I make it the way I like it, not too sweet and not overly spiced, so you really taste the apples.  At this time of year, there are so many varieties of apples with different flavors and textures, and everyone has his or her favorite.  But I think the secret to the best apple pie is using a few different types of apples. When I make apple pie, I like to choose a sweet, a tart and a soft variety.  The flavors are more complex and texture is fabulous.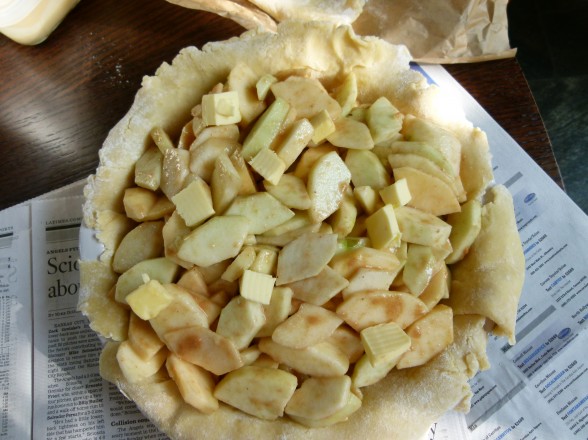 Do plan ahead when making any pie, especially if you are making the crust from scratch, which I definitely think you should!  Pies take a good hour to bake and I think they benefit from cooling a bit out of the oven.  The juices settle and thicken up and I think apple pie tastes better warm, rather than piping hot, but I know some of you will disagree.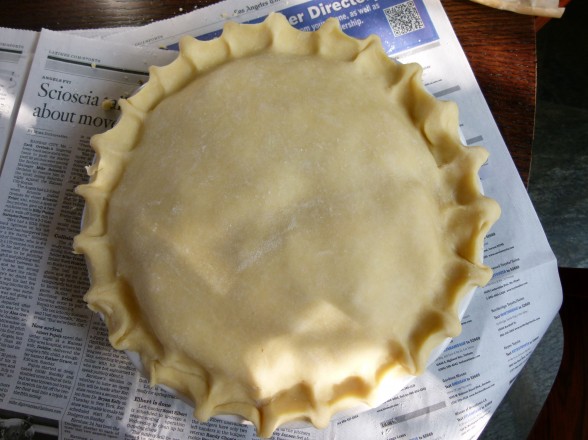 If you are looking to do some of the work in advance, you can make your crust a few days ahead and refrigerate it or a few months ahead and freeze it.  You can also combine your dry ingredients for the pie filling ahead and keep the mixture in a covered container in the pantry.  Unfortunately, you will need to peel and slice your apples just before filling your pie, but it's a fun activity to do at the kitchen table with your child or friends.  I bake two apple pies on Thanksgiving morning, but I make sure they are out of the oven before the turkey needs to go in.  When the girls were younger, they would always help peel and slice the apples while we watched the Macy's parade on television.  It's a lovely memory of time together in the kitchen, but it's just a memory since the girls haven't woken up before 11:00 am on Thanksgiving in a few years.  Although I'll admit, the smiles on their sleepy faces as I pull those pies out of the oven is still just as precious.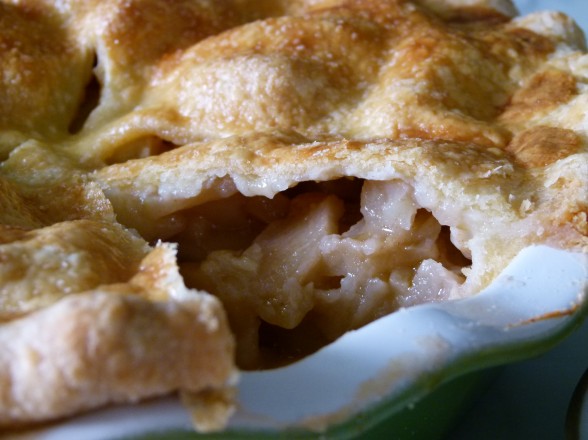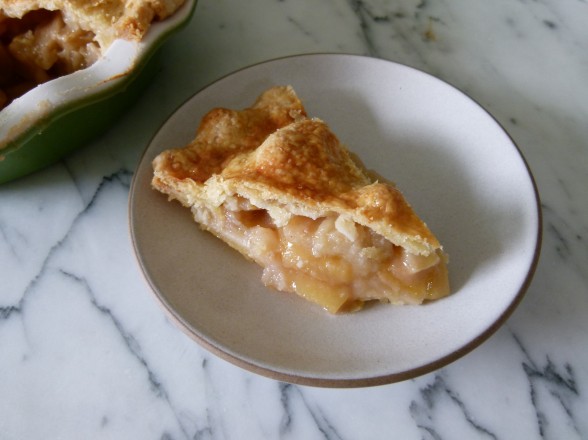 PERFECT APPLE PIE
MAKES 1 9-INCH DOUBLE-CRUST PIE
3 Tablespoons all-purpose flour (this gets used in the filling) + more for dusting countertop
1 large egg yolk
1 Tablespoon heavy cream, half-and-half, or whole milk
1 pound tart apples, such as Granny Smith
1 pound sweet apples, such as Fuji
1 pound soft apples, such as Golden Delicious
2 Tablespoons fresh lemon juice
¼ cup organic cane sugar + extra for optional sprinkling on crust
1 teaspoon ground cinnamon
pinch ground nutmeg
¼ teaspoon sea salt
1 Tablespoon unsalted butter, cut into small pieces
Roll one disk of pie dough on a lightly floured countertop, regularly checking to make sure disk is not sticking to counter.  Roll into a 12-inch round.  Fit pastry into a 9-inch pie plate.  Roll second disk in the same manner.  Transfer to a baking sheet and refrigerate pie shell and 12-inch round until ready to fill pie.
Preheat oven to 400 degrees.  In a small bowl, whisk together egg yolk and cream.
Peel, core and slice apples crosswise into ¼-inch slices.  Transfer to a large bowl and mix in lemon juice, sugar, flour, cinnamon, nutmeg and salt.  Combine well.  Arrange apple mixture in pie shell and dot with butter.
Place the rolled out disk on top of the apples and press down gently.  Press together the dough at the rim of the pie plate to seal.  Tuck top dough under bottom dough and crimp around the edge as you like.  Brush the top of the pie with the egg wash and sprinkle with sugar, if desired.  Cut three slits into the top center of the pie crust to allow steam to escape.  If pie dough is feeling very soft, place pie in the freezer until firm.
Place pie on a baking sheet.  Bake 20 minutes.  Reduce oven temperature to 350 degrees.  Continue baking until the crust is golden and the juices are bubbling and have thickened, about 40-50 minutes more.  Transfer to a cooling rack to cool.   Pie can be kept at room temperature for up to 2 days.