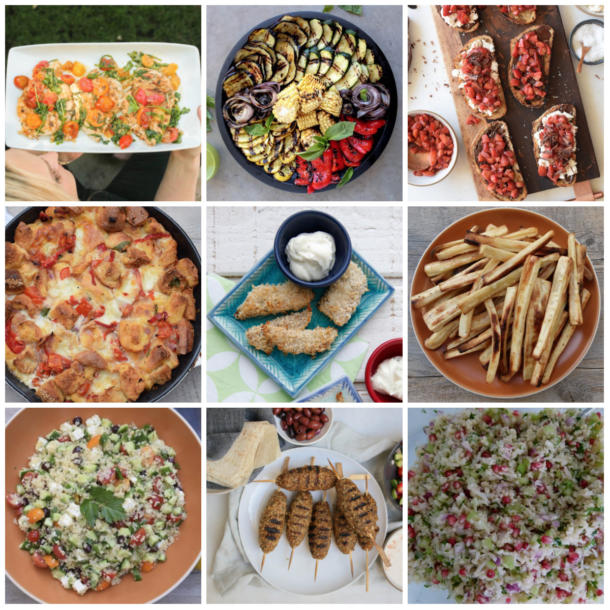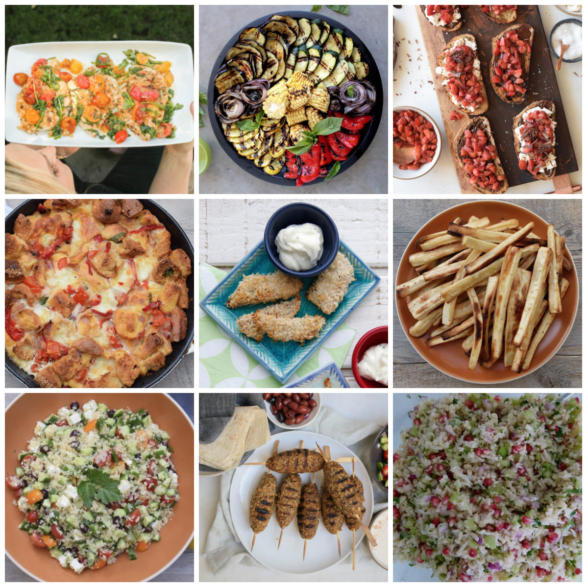 Memorial Day weekend is not just a 3-day weekend, but a time to be grateful for the ultimate sacrifice our military made for us so that we can enjoy the freedoms we do and that we often take for granted.  I appreciate the choices I am permitted to make this weekend – I am going to try to not work too much, be present when I'm with my husband, kids and my friends, and move slowly this weekend.  I am going to take some walks on the beach, have a cocktail or two, and unplug as much as possible.  For all of those things, I am grateful.
In other news…..my newest online course is up and ready for you to subscribe!  It's the Mexican menu I did last month and it's AWESOME!  Here's the link.
Also, I will be at Rogers Gardens in Newport Beach on Sunday, June 3rd at 10:00 am!  I will doing a free seminar called "Gardening for Your Well Being." Click here to RSVP.  Rogers Gardens will also have my book available for purchase and I will be available afterwards to sign.
Here's your dinner planner for the week:
MEMORIAL DAY: Grilled chicken with cherry tomato vinaigrette, grilled vegetables with lemon-basil dressing or chopped grilled veg salad, sparkling blackberry shrub, roasted strawberry bruschetta (or see this post for more ideas for your memorial day bbq)
Tuesday: (use those BBQ leftovers!) Tomato, roasted pepper and basil strata (use leftover burger or hot dog buns, if you have them), arugula salad with simple lemon/olive oil dressing (or leftover dressing from the salads yesterday, if you have any leftover grilled vegetables, mix those in as well) (or take a look at this strata recipe)
Wednesday: South American roast chicken from my cookbook, grilled zucchini and roasted potato wedges (feel free to sub sweet potatoes, if desired)
Thursday: Crispy fish fingers from Weelicious, parsnip fries, green salad with shredded cabbage and carrots and everyday salad dressing #2
Friday: Kibbeh kebabs with lavosh, tzatziki sauce and grain-free cauliflower tabbouleh
Saturday Lunch: Mediterranean quinoa salad
Sunday: Shirataki noodle stir fry on The Chalkboard Mag
Here's what you can do ahead:
Sunday
Marinate chicken
Wash/dry greens/lettuce and herbs
Make salad dressings and aji verde sauce
Make shrub syrup (can be made several days in advance)
Salt your chicken when you get home from the market
Monday
Make the strata mixture to sit overnight (not essential but I like the way the flavors meld in the fridge overnight)
Tuesday
Marinate chicken
Thursday
Make kabob mixture and refrigerate
Make tzatziki sauce
Make cauliflower rice
Friday
Cook quinoa
Blanch broccoli
Here's a link to my previous dinner planners.
I have LOVED seeing all your creations of my recipes on Instagram.  If you make any of my recipes, please tag me @pamelasalzman #pamelasalzman so I can check them out!
Click here to learn more about my online cooking classes!
If you like my recipes, you'll LOVE my cookbook!