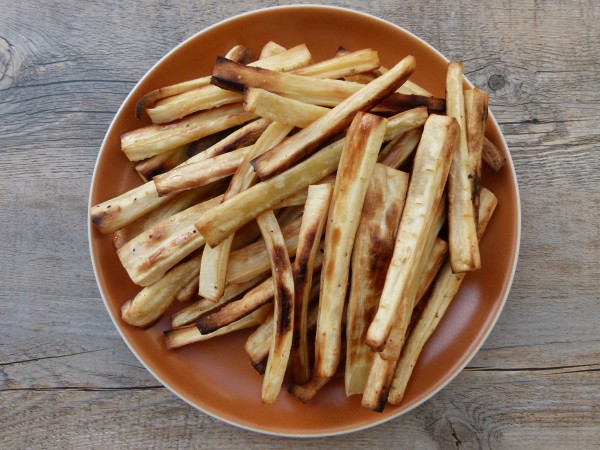 I really, really ate too much the tail end of last week.  And it wasn't lettuce I was overeating, in case you're wondering.  The whole Thanksgiving-Hanukkah collision really did me in.  If all the pies and butter last Thursday weren't enough, the potato pancakes fried in an inch of oil followed by more sugar over the weekend put me over the edge for sure.  In between all of that, my sister-in-law forced me, yes forced me, to try a s'mores cupcake at her son's birthday party.  Ahhhhhhhh!!!!!!!!  It happens to the best of us.  It starts off with a weekend of over-indulgence which is followed by two weekends of holiday parties followed by Christmas and New Year's and there's the 8 pounds that "snuck up on ya."  You have been warned.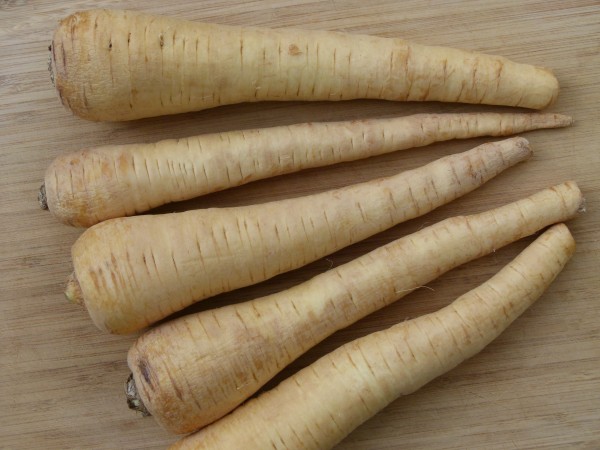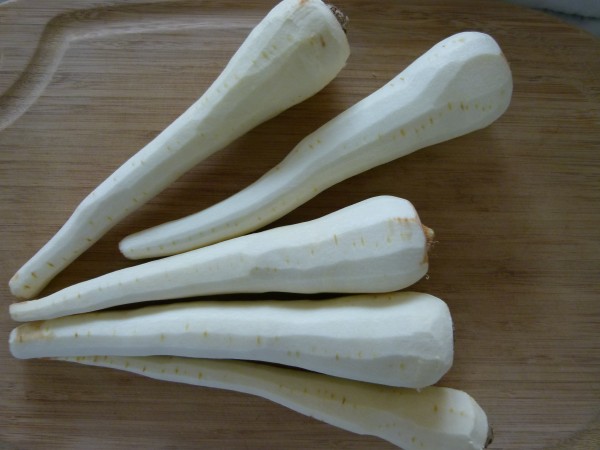 Ok, let's make some parsnip fries!  Not to worry, parsnips are one of the few good white foods!  And these are baked, not fried.  Trust me, I'm on your side!  I don't think I ever tasted a parsnip until 10 years ago, and I think it was in a soup mixed in with a bunch of other things.  But let me tell you, I have made up for lost time and I am now crazy for these little roots.  They're kind of like intense carrots, really fresh, sweet and grassy.  My favorite way to eat them is chopped up, plain roasted with some salt (mmmmm……salty-sweet!)  But then my friend Avigail made me some baked parsnip fries and they were so super addictive, I went bonkers.  They aren't crispy like regular fries, but they aren't soggy either.  It's really the caramelized sweet flavor mixed with the salt that I love.  I also think there's something fun about eating with your hands, which makes these a little dangerous because I can eat an entire sheet pan all by myself in not a lot of time.  Sure, parsnips are a whole food, but they do have more carbs than a lot of other vegetables, so you don't really want to eat a whole sheet pan of them.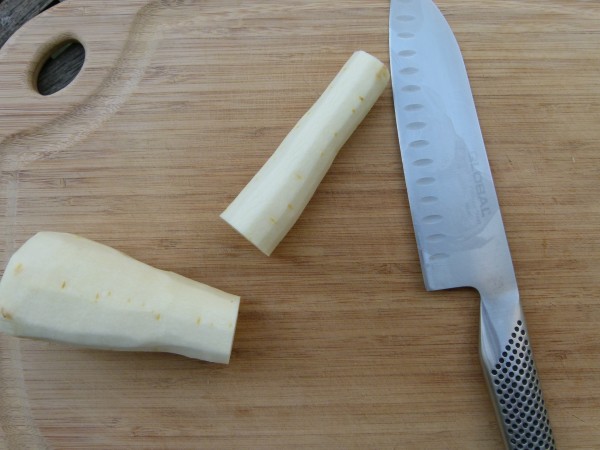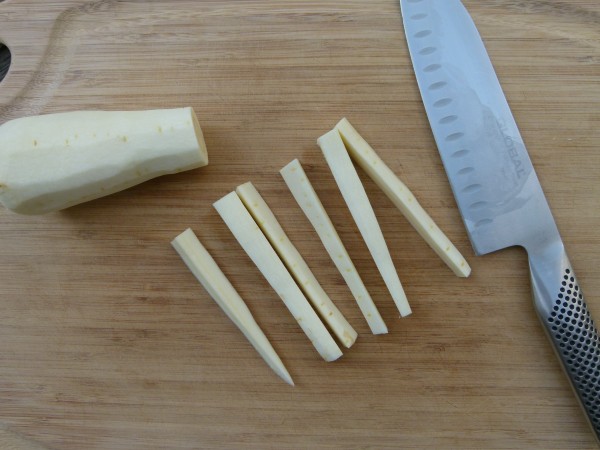 The trick with making parsnip fries is cutting them the right way.  Because they're a bit skinny on the bottom and fat on top, I like to cut them in half crosswise first and then cut each half into sticks.  You have a much better chance of getting uniform pieces, which we all know is the key to making sure vegetables roast evenly.  Try not to allow the ends to be too skinny, otherwise they'll burn before the rest of the parsnip is tender.  Some people like to cut the core out of the middle because it is supposedly tough, but I just slice the whole thing.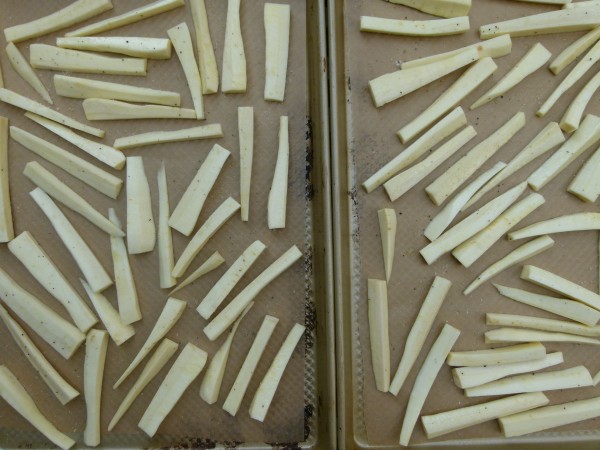 I really don't know what you couldn't serve these with.  Parsnip fries re a perfect alternative to French fries, so these are great with burgers, veggie or otherwise.  Parsnips are fantastic with poultry.  I think Avigail served them to me with salmon.  Really, cooked this way they are so neutral you can't go wrong.  Unless you do eat an entire sheet pan of them.  You have been warned…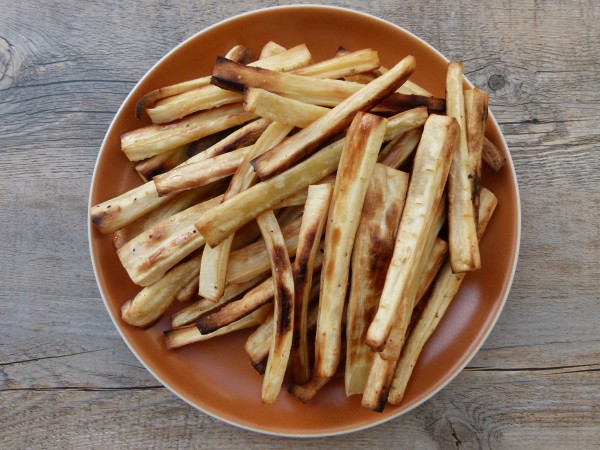 Baked Parsnip Fries
Serves:
6 or just you and me
Ingredients
3 pounds of parsnips, peeled
3 Tablespoons unrefined olive oil
sea salt and freshly ground black pepper to taste
Instructions
Preheat oven to 400 degrees.  Line 2 rimmed baking sheets with unbleached parchment paper.
Cut the parsnips in half crosswise.  Then cut each half into ½ inch sticks.
Place parsnips on the prepared baking sheets and drizzle with olive oil.  Toss to coat with your hands and spread the pieces in one layer.
Season with salt and pepper to taste.  (I like ½ teaspoon salt per pan.)  Bake until tender and golden, about 35-45 minutes, tossing once about halfway through roasting.  Sprinkle with additional salt, if desired (I always do.)