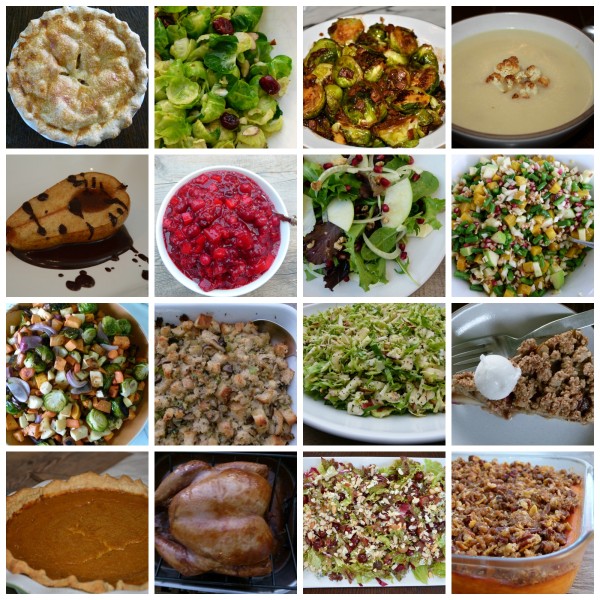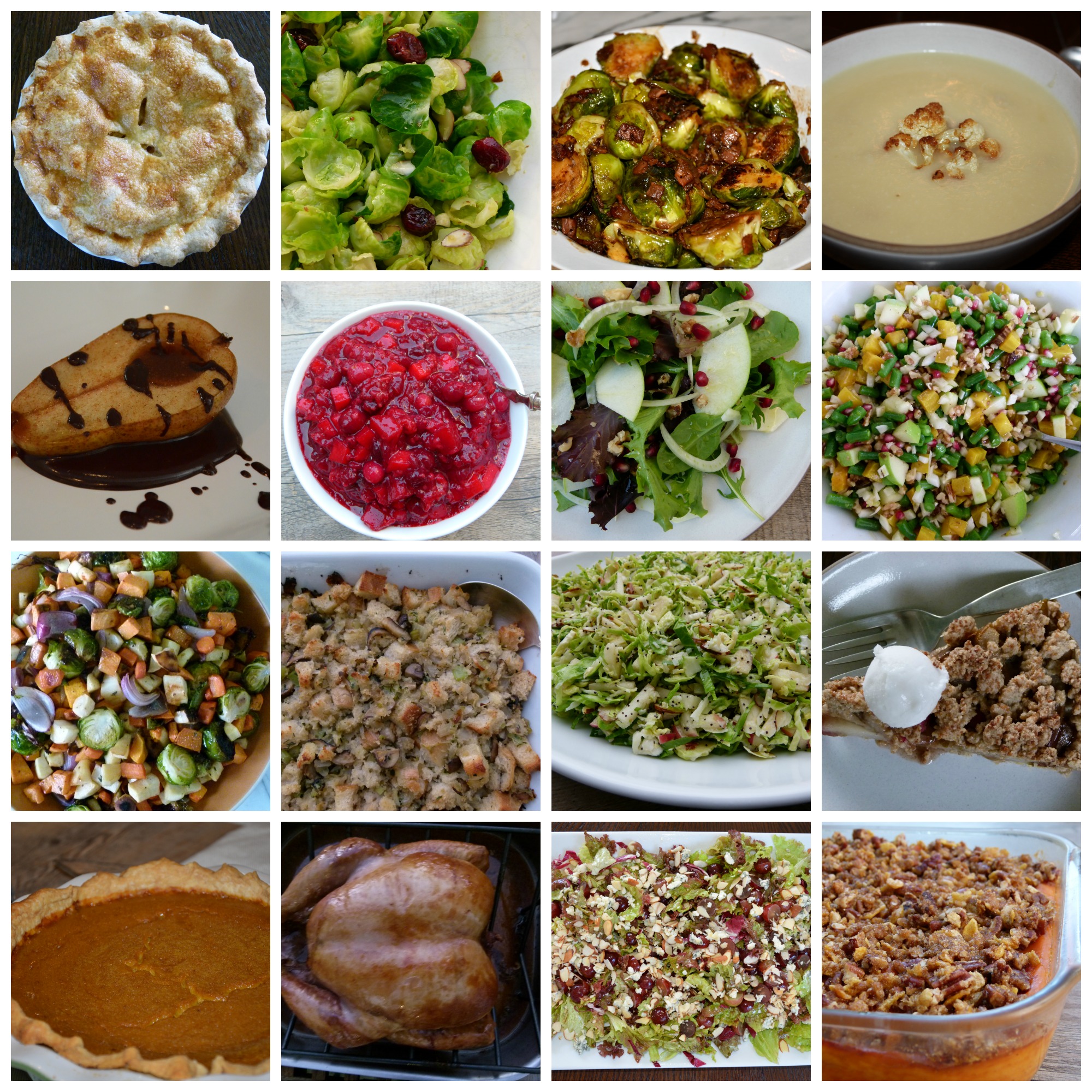 Guess what today is?  It is exactly 4 weeks before Thanksgiving!  Don't panic.  We are going to plan and get organized and have so much fun doing it.  "Right after Halloween!" you're thinking.  Yes, of course.  Halloween is on Saturday and if you're like me, you still have to buy candy and figure out your son's costume.  All I know is that there is duct tape in the laundry room and that means lots of costume possibilities!
But as per previous years, I do like to start the Thanksgiving planning posts 4 weeks prior to the holiday and each Thursday after.  My cooking class students have found these weekly strategies to be helpful in spreading out the workload and reducing stress, especially if you host Thanksgiving and do most of the cooking yourself.  You can look back on last year's post which was titled "Planning a Happy Thanksgiving 2014 — 4 Weeks and Counting."  It will list a few things you can get done now, such as invite your guests and plan your menu.  I have had a lot of requests this year for suggestions on how to put together a great Thanksgiving menu and how to make sure it's balanced and doable.  So that's what I'm going to do for this post.
I am obviously going to express my personal opinions about what should be on a Thanksgiving menu, so if you're looking for "alternative" recipes, like Chipotle-glazed Turkey and Thai Butternut Squash Salad, I'm not your girl.  I keep things pretty traditional with the turkey and the remaining sides will complement it.  I also use seasonal ingredients (tomatoes and melon will not be making appearances) and keep things almost all homemade (no cream of mushroom soup, canned sweet potatoes or canned cranberry sauce.)  I did not say however, that I am counting calories on Thanksgiving.  So I do use butter in my mashed potatoes, whip heavy cream to serve with pies and make pie crusts with all-purpose flour.
Ok, let's get into it.  First figure out approximately how many people you are having, how much cooking you would like to do yourself and most importantly, curate a menu based on how many ovens you have.  The reason the number of ovens is an issue is because we can come up with your perfect Thanksgiving menu, but if you have one oven and you are monopolizing it with a turkey, we need to make sure you don't have 8 other oven recipes on your menu.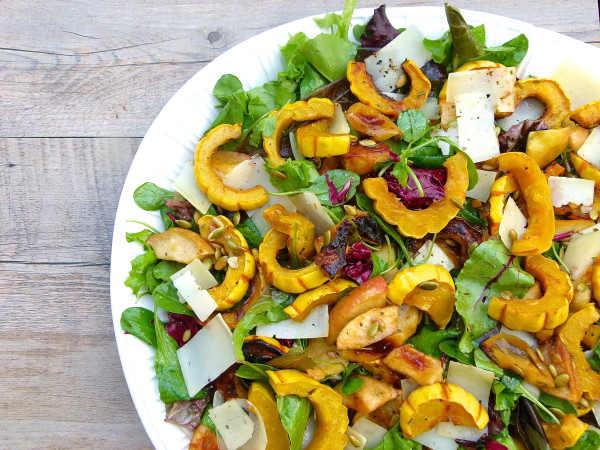 Then think about the recipes you absolutely must include no matter what.  In my house, there MUST be:
Turkey and gravy, Cranberry Sauce, Mashed Potatoes, Crispy Cauliflower, Stuffing, Pumpkin Pie, and Apple Pie.
Ironically, I never eat any of the above, except the cranberry sauce.  Most of the items in that group are pretty standard on Thanksgiving, except the cauliflower and I serve that as an hors d'oeuvre.  Other Thanksgiving classics include:
Sweet Potato Casserole (skip the marshmallows and opt for this deliciousness instead)
Green Bean Casserole
Roasted Brussels Sprouts
Pecan Pie
Thoughts:
I think most Thanksgiving menus are lacking salads and non-starchy vegetables, in general.  Salads are the easiest to add onto a menu because they can be prepped way ahead and they don't require an oven.
Whenever I plan my menu, I try not to repeat ingredients too many times.  Even though I love Brussels sprouts, I usually try to make them in either a salad or a side dish, but not both.  If they're part of a mixed vegetable medley, that's fine.  But if I have pecans in the topping of the sweet potato casserole, I won't use pecans in a salad, too.  Maybe I'll use toasted pumpkin seeds instead.
It's ok to outsource.  You can accept a friend's offer to bring something or buy a pie from a local bakery.  What's the big deal?
If you are short oven space, consider using a toaster oven for baking small 8 or 9-inch dishes and using an outdoor grill for reheating or keeping things warm.  My sister swears by this countertop commercial turkey roaster oven for cooking her turkey since her oven is too small to cook a large turkey.  The turkey is brined the night before and cooked in this contraption like you would a normal oven.  She says her turkey turns out amazing.  I have never used it, so I would read the reviews and if you buy it, do a test run with a chicken or small turkey in the next couple of weeks.  You can buy it on amazon, but not prime, so don't wait until the last minute.
Opt for at least half as many or equivalent non-starchy sides as starchy.  If you have mashed potatoes, stuffing and sweet potato casserole, you need 2-3 non-starchy sides like a salad, green beans and cauliflower.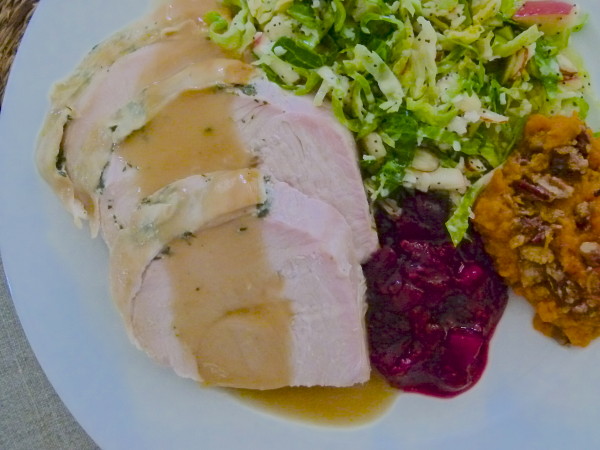 Thanksgiving Menu for a Small Crowd
Whole Roasted Turkey or Turkey Breast with Gravy
Cranberry Sauce and/or Applesauce
Mashed Potatoes (recipe coming soon)
Stuffing (mushroom and leek or traditional cornbread)
Roasted Brussels Sprouts with or without bacon
Green Salad with Delicata Squash and Apples (image above and the perfect salad) or Butternut Squash Salad with Pomegranates and Pumpkin Seeds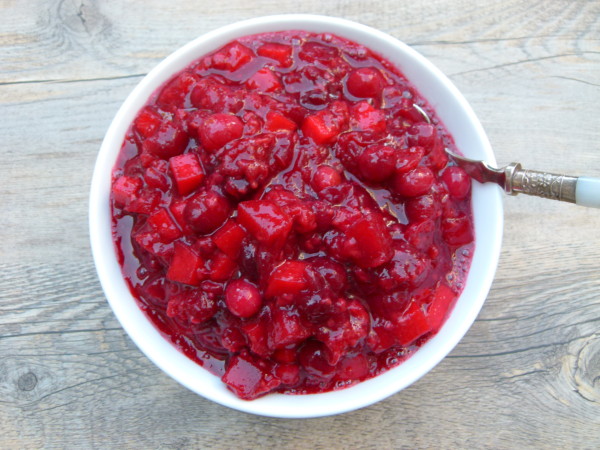 Thanksgiving Menu for a Larger Group
Main:
Whole Roasted Turkey or Turkey Breast with Gravy (oven)
Cranberry Sauce and/or Applesauce
Starchy Sides:
Mashed Potatoes (recipe coming soon)
Sweet Potato Casserole (oven)
Stuffing (oven)
Non-Starchy Sides:
Green Bean Casserole (oven) recipe coming soon
Brussels Sprout Hash with Capers, Hazelnuts and Lemon
Green Salad with Delicata Squash and Apples or Butternut Squash Salad with Pomegranates and Pumpkin Seeds
Dessert:
Pumpkin Pie, Apple Pie and/or Pecan Pie
Whipped Cream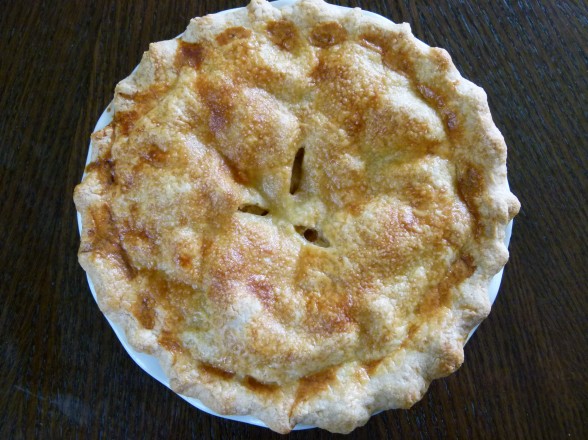 Here are some other recipes which would be a fantastic part of any Thanksgiving menu:
Starchy Sides:
Roasted Delicata Squash with Pomegranate-Pistachio Relish (recipe coming soon)
Stuffed Sweet Potatoes (oven)
Potato and Celery Root Gratin (oven)
Warm Barley and Caramelized Mushroom Salad from Food & Wine
Honey-Glazed Acorn Squash by The Healthy Apple
Pumpkin Leek Stuffing by Feed Me Phoebe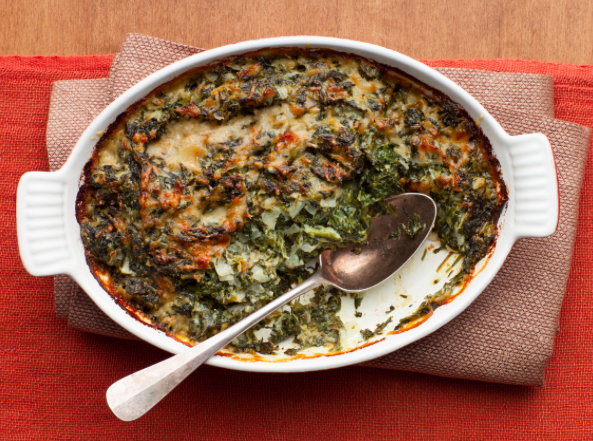 Non-Starchy Sides:
Maple-Mustard Roasted Vegetables (oven)
Spinach Gratin by Ina Garten (oven)
Creamed Spinach by Tyler Florence
Brussels Sprout Leaf Salad (my fave, fave, fave!)
Shredded Brussels Sprout Salad with Apples and Manchego
Onions with Currant, Port and Balsamic Glaze from Bon Appetit
Fennel and Green Apple Salad with Pomegranates
Roasted Green Beans with Shallots, Lemon and Thyme (oven)
Brussels Sprouts with Turkey Bacon and Dates
Parsnip-Apple Mash by Martha Stewart
Roasted Carrots and Red Onions with Fennel and Mint from Bon Appetit
Shaved Cauliflower Salad by Happy Yolks
Nice additions if you have time:
Soup:  I make butternut squash soup and serve it at noon for lunch.  We eat dinner at 4:00 pm.
Rolls or Cornbread:  I personally don't see the need for them since there's already so much starch, but some people think they're a must-have.  I do serve mini-muffins of cornbread.
Fruit platter:  I make a big platter of fruit every year to serve with dessert and there are never any leftovers.  I use berries, figs, pomegranates, persimmons and dates.
Whipped cream:  for pies and berries
Vanilla ice cream:  also for pies
What are your favorite Thanksgiving stand-bys?  Please share!