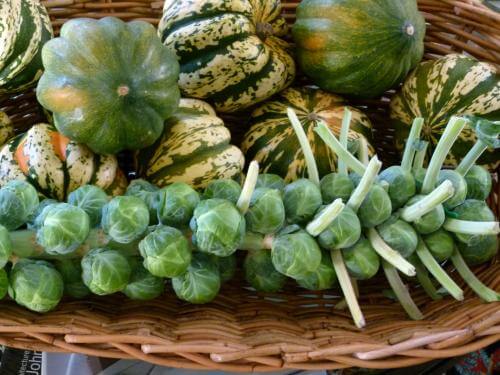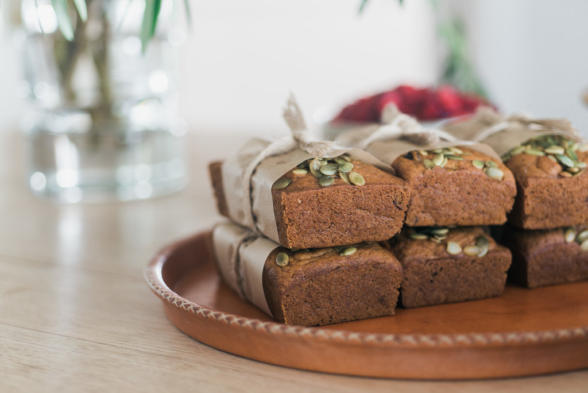 This post was edited from the original published on November 10, 2011.
Life is unpredictable, but Thanksgiving is not and it is 2 weeks away! My family and I are excited! Don't let these Thursday posts stress you out. The whole point is to show you what you can do in advance, not what you must do in advance. All these tips and strategies are most relevant to the hosts and hostesses who are preparing most or all of the meal themselves and who have a busy schedule leading up to the holiday. If I didn't get a lot of these tasks completed early, I don't see how I could pull off this meal without tons of stress.
I'm so thrilled so many of you are happy with the Thanksgiving ebook! Thank you for sharing all of your feedback. For those of you on the fence, if you are planning ANY large holiday gathering or meal with many components, this ebook will be the best $15 you have ever spent! Click here to get your ebook. 🙂
If you miss taking my classes, I am offering my online Thanksgiving class as a single class with no requirement for a subscription. It's a video with 5 brand-new, never published recipes (not even in the ebook) + 2 live zooms for Q&A.
Here's what you can get done this week:
Get your knives sharpened Especially your carving knife. A razor-sharp knife is the most important tool in your kitchen. In my area, you can get your knives sharpened at Sur La Table, the farmer's market and at the local cutlery store at the mall. I think Sur La Table charges $1/inch. Google cutlery stores in your area and go there.
Non-perishables (e.g., flour, spices, wine, nuts, dried fruit, butter, frozen foods, butter, winter squashes, sweet potatoes, sparkling water) and longer shelf life perishables (heavy cream, milk, apples, onions, bread for stuffing) I will finish buying these now.
Perishables to buy two days before (e.g., turkey, all other fresh fruits and vegetables, fresh herbs, flowers)
Buy to-go containers I always make too much food and I like sending care packages home with my guests to enjoy the day after. I may only be having 2 guests this year, but I'll still be prepared! I love the idea of having people bring their own reusable containers, but for me it's easier to stock up on disposable to-go boxes from amazon or Smart & Final. I buy these brown kraft boxes. I also bought these pint containers for storing my homemade ice cream, but they work equally as well to pack up soup to go.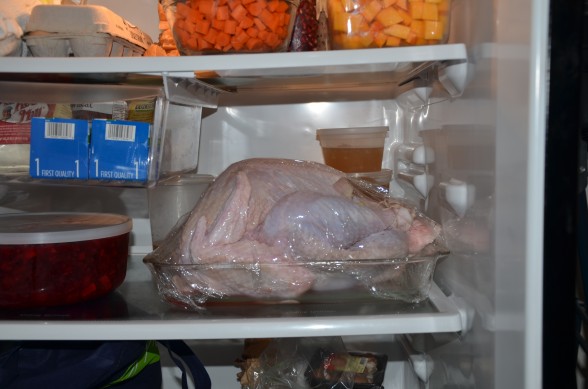 Clean out the refrigerator I'll get to this over the weekend. Now is a great time to get rid of food past its prime or to get creative with the last spoonful of nut butter or those four olives just to make more space in the fridge. I have a second, inexpensive refrigerator in the garage which really comes in handy for big dinners. If you don't have the extra space, see if one of your neighbors is going away for the holiday and can store your chutney and jam collections for a few days.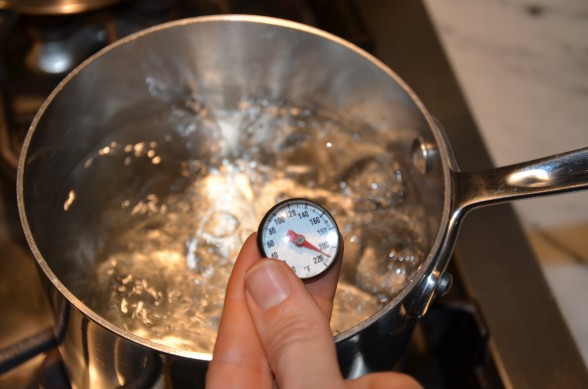 Check your instant read thermometer This tool the only way you'll be able to tell if your turkey is cooked properly, so it's important that it's accurate. If you're unsure, stick the tip of the thermometer into boiling water. If the temperature reads 212 degrees Farenheit, you're good to go.
Check these posts for help with menu planning and stocking up on the proper equipment. If you haven't decided on your menu yet, that's a good place to start. Then you can create your timeline and purchase your non-perishables.
In my Thanksgiving Bootcamp, which just finished, I also answered lots of questions about what can be frozen in advance. You can make stuffing up until the point of baking, cover it tightly with aluminum foil and freeze it. Thaw completely before baking. Stock can be frozen, as can pie crusts. Some people have had success freezing cooked applesauce and cranberry sauce, but I have never tried it. Please share any tips you have about what you like to prep ahead!