Very often I have an idea for a recipe and it takes me a few times to get it right.  In fact, usually it takes me more than a few times!  But once in a blue moon, I try something on the fly and I love it on the spot, like culinary love at first bite.  That's what happened with this salad.  Last year I was putting together a Mexican-inspired menu for my April classes and I was trying to think of a fresh and easy salad to teach.  I wanted something clean and healthful with all the ingredients I love to use when I make Mexican food, but without it tasting like a taco salad.  I happen to adore chopped salads, so off I went with crisp romaine lettuce, red cabbage, cherry tomatoes, cucumbers, pinto beans, avocado and my favorite part, toasted pepitas (pumpkin seeds.)  I made a very light dressing with apple cider vinegar, orange juice and enough cumin to give it that south-of-the-border flavor.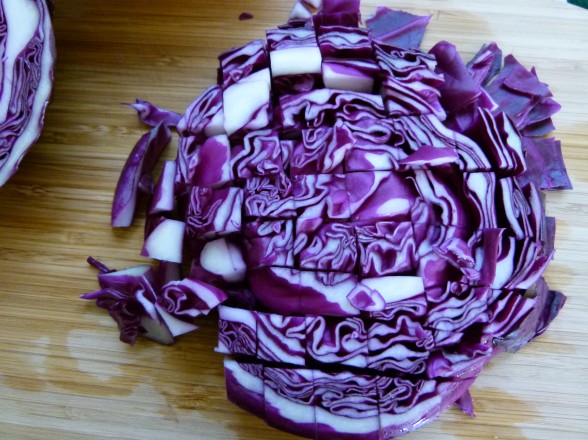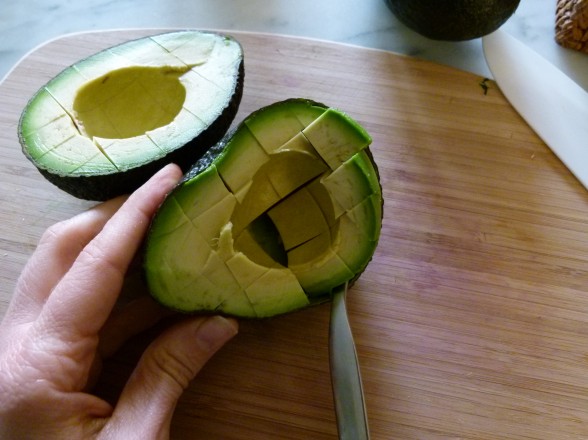 On that day of recipe testing at home last year, I nearly ate the entire salad.  Whereas this salad may not win any awards for sophistication, what in the world is not to love?  Not only does this salad look gorgeous, it is addictive and crunchy and juicy and creamy.  You know how I love a crunchy-creamy combo.   Since then, I have made this salad virtually every time we were invited to a pot luck or backyard barbeque.  The beauty of this salad, besides being a giant bowl of antioxidants, vitamins and fiber, is that it can prepped almost entirely in advance.  Chopped veggies go into a serving bowl with dressing in a jar and avocados to be cut just before serving.  If you're vegan, vegetarian or if you're like me and you're going to a party where you fear there might be non-organic meat, I think this can easily be a main course salad on it's own.  The pinto beans and pumpkin seeds offer more than enough protein.  Although my husband is a bit of a carnivore and loves this salad with grilled chicken chopped in.  Shrimp works great, too.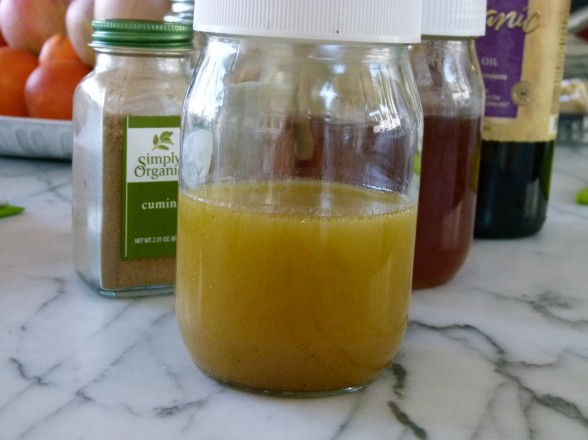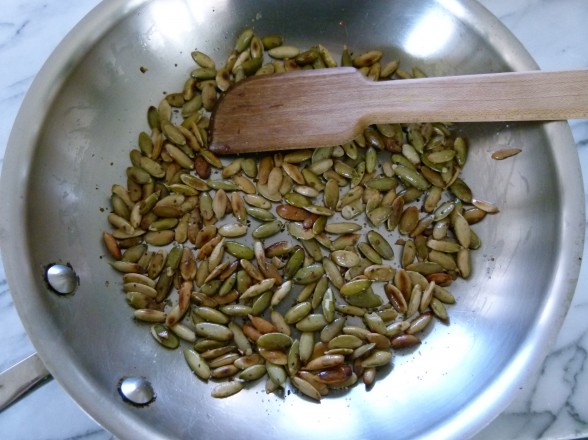 Fast forward a year later when I taught this salad again a few days ago.   My assistant and I each grabbed a bit in a cup to go and crunched our way home, wishing we had had bigger cups.  I know you'll love this salad just as much as I do.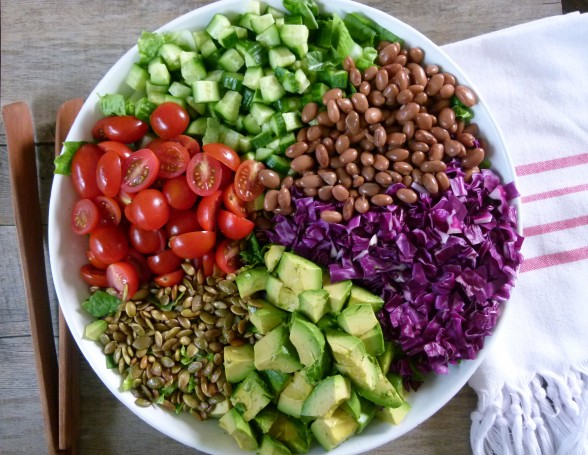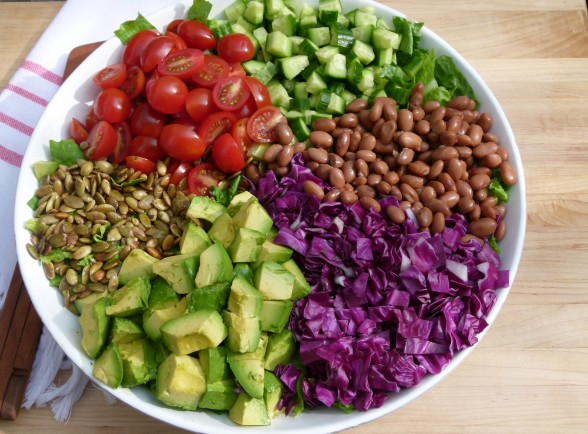 If you're looking for more Cinco de Mayo inspiration, check out these favorites:
Mexican Chopped Salad
Ingredients
Dressing (probably makes more than you need):
3 Tablespoons freshly squeezed orange juice
3 Tablespoons raw unpasteurized apple cider vinegar
¾ teaspoon ground cumin
1 ¼ teaspoons fine grain sea salt + additional to taste
a few grinds of black pepper
1 Tablespoon raw honey
½ cup unrefined, cold-pressed extra-virgin olive oil
1 head butter or romaine lettuce, chopped, about 8 cups
2 cups chopped red cabbage
1½ cups or 1 15-ounce can cooked pinto beans, drained and rinsed
2 cups diced cucumbers (I like Persian), unpeeled, large seeds scooped out
1 pint cherry tomatoes, halved
3 small avocados or 2 large, pitted, peeled and cubed
½ cup pepitas – toasted in a dry skillet and drizzled with ½ teaspoon olive oil and a sprinkle of sea salt
Instructions
Make the dressing: whisk first five ingredients in a small bowl. Add olive oil and whisk completely until emulsified. Season with additional salt and pepper to taste.
Combine lettuce and cabbage in a large bowl. Add pinto beans, cucumber and cherry tomatoes. Toss with enough dressing to coat lightly. Drizzle a little dressing on avocados and gently mix into the salad. Sprinkle pepitas on top. If you have additional dressing, save in the refrigerator for another time.
Notes
There's enough dressing that you can probably add a bit more cabbage or other veggies.

If you cut back on the oil by about 2-3 Tablespoons, the dressing makes a great marinade for grilled chicken or shrimp. Both would be nice on top of the salad, although there is adequate protein from the beans and pepitas.