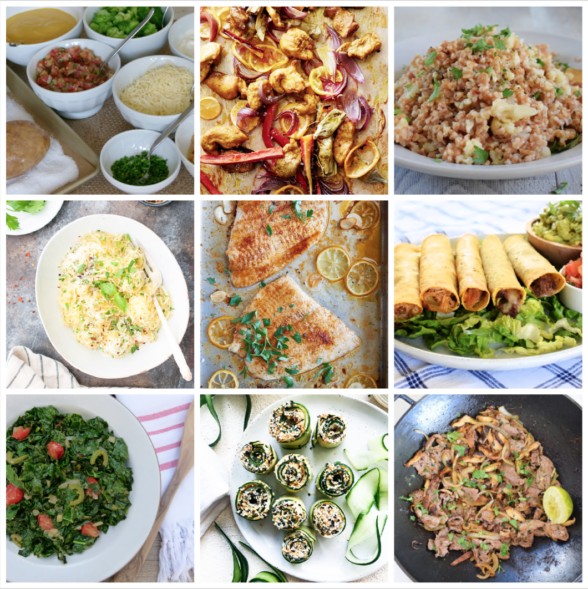 I am back from Alaska and WOW!  What a trip.  What an experience. I was invited by the Copper River Marketing nonprofit group for an education and deeper appreciation about not just these very unique and special salmon, but the fishing families of south-central Alaska.  These fishermen and women are independent, small business owners dedicated to longterm sustainability of wild salmon stocks, the environment and a way of life. Their passion not only preserves their livelihood but also ensures an abundance of future generations of wild salmon. In case you're interested, Coho salmon (aka Silver salmon) is in season for about another month.
In other news, I will be sending an email announcement in the next few days for sign-ups for my newest 4-week bootcamp, Raising Healthy Eaters.  You asked and I listened and delivered.  This will be an incredibly helpful course with concrete actionable strategies for raising kids who are healthy eaters.  I poured decades of hands-on experience into this course and I am so excited to share it!  Here's your dinner planner for the week:
Meatless Monday: Baked potato night with a great topping bar (vegan mac and cheese sauce, broccoli, salsa, black beans, sauteed onions are my favorites)
Tuesday: Moroccan sheet pan chicken from QTQ, served with sautéed cauliflower rice or couscous
Wednesday: One-pot farro with cauliflower and golden raisins; I like this with shaved parmesan cheese and a simple green salad on the side.  But you can also add a fried egg on top.
Thursday: Broiled fillet of sole with lemon and white wine from KM, spaghetti squash with herbs and pecorino, green salad with everyday salad dressing #1
Friday: Bean or chicken taquitos, guacamole, and/or salsa, Mexican sautéed greens
Saturday brunch: Cucumber hummus turkey roll ups
Sunday: Stir fried ginger beef with shiitake mushrooms, cilantro-lime rice
Here's what you can do in advance if it helps you:
Sunday:
Bake potatoes
Prep ingredients for topping bar
Make spice mixture for sheet pan chicken
Make salad dressing
Wash greens
Wednesday:
Roast spaghetti squash and rake strands
Thursday:
Cook chicken for taquitos if using
I have LOVED seeing all your creations of my recipes on Instagram. If you make any of my recipes, please tag me @pamelasalzman #pamelasalzman so I can check them out!
My cookbook, Quicker Than Quick, is discounted for the first time on Amazon!  If you have 1 minute, would you mind leaving a review on amazon?  I would be so grateful, thank you!
Take a peek at my first cookbook "Kitchen Matters"!