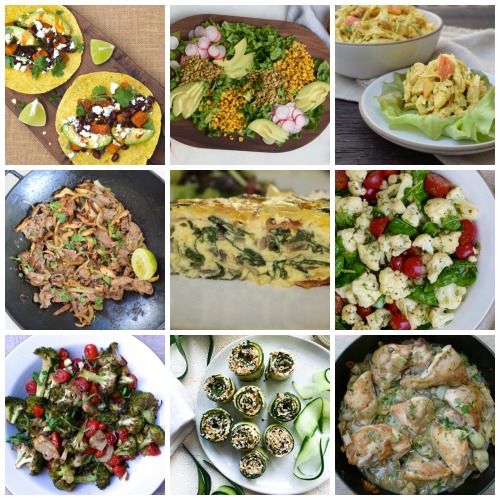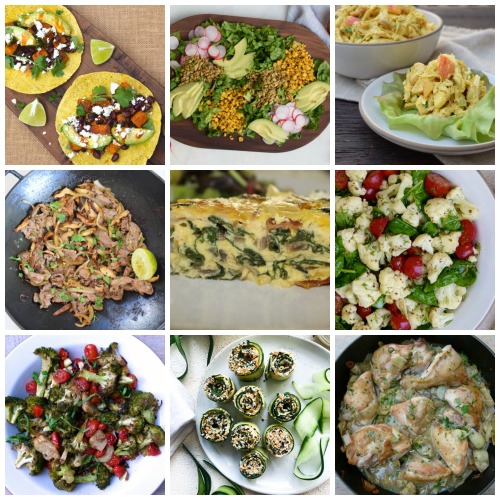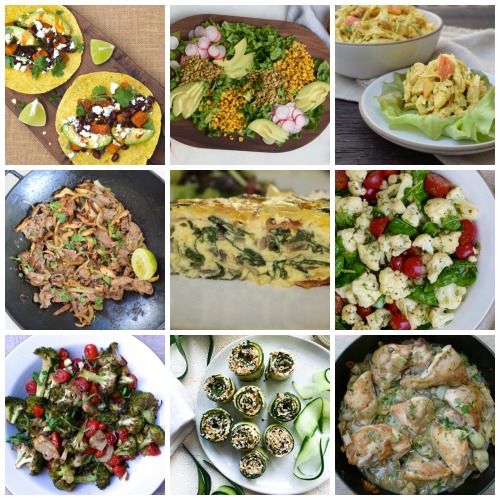 Let's get to the administrative business first!  I am going to be at Adidas in Santa Monica on Saturday, September 14th from 7:45 am to 10:00 am for a "Boost Your Morning" event.  We'll be doing mini workouts and I'll be offering free nutrition consults.  Check my Instagram stories on Monday for the link to RSVP.
Online cooking class students, I just filmed your September class today and I am sooooo excited about this one.  You will love it.  It will be uploaded next week for your viewing pleasure. If you haven't joined the Private Facebook group, please do so!
At this point, I think everyone I know is back to school.  And my cooking classes are back in session, too.  It felt so good to be back in the kitchen this week with my eager beaver students who were excited for new recipes and someone (me) to motivate them to get cooking again.  September is a reset month for sure!  I had a nice discussion with some ladies about what prevents them from cooking as much as they would like to: lack of time, organization, frustration with pick eaters, crazy schedules, you know the reasons.  We're all in the same boat.  Have you ever considered putting together your own "cookbook," i.e. binder of photocopied recipes that you love?  That's what I used to do and it was a game changer.  I organized the binder by category (entrees, soups, vegetables, etc) and sat down with it on a Sunday morning to make my dinner planner for the week.  Sometimes I would ask my kids to pull something they wanted, but most of the time I was less democratic.  If you are a busy person, but you still want to cook more from scratch, you need to start with a written plan.  This one is just for inspiration if you're feeling like you need a reminder to sit down and get it done, or you need a few more ideas to fill in your dinner planner.  Here's to a great week ahead and a fabulous new year!
Here's your dinner planner for the week:
Meatless Monday: Sweet potato and black bean tacos, fiesta salad with salsa vinaigrette
Tuesday: Curried chicken salad lettuce wraps or do on toast, grated carrot salad with avocado
Wednesday: Stir fried ginger beef with shiitake mushrooms, cilantro-lime rice
Thursday:  Swiss chard frittata, cauliflower and cherry tomatoes with dill
Friday: Slow roasted salmon or poached salmon (skip the salsa/sauce) with chimichurri sauce, balsamic roasted broccoli and cherry tomatoes
Saturday Lunch: Cucumber hummus turkey roll ups
Sunday: Baked chicken with artichokes and capers, over noodles or zoodles (spiralized zucchini noodles or other spiralized vegetables)
Here's what you can do ahead if you need to:
Sunday:
Wash leafy greens, herbs and vegetables
Cook beans for tacos (or buy cooked beans in glass or BPA-free cans)
Roast sweet potato cubes
Make salsa vinaigrette and dressings
Grate carrots
Monday:
Cook and shred chicken for lettuce wraps or use rotisserie chicken
Wednesday:
Make chimichurri sauce
Steam cauliflower
Saute chard mixture for frittata
Saturday:
Salt chicken
I have LOVED seeing all your creations of my recipes on Instagram. If you make any of my recipes, please tag me @pamelasalzman #pamelasalzman so I can check them out!
Click here to learn more about my online cooking classes! If you like my recipes, you'll LOVE my cookbook!  If you have 1 minute, would you mind leaving a review on amazon?  I would be so grateful, thank you!