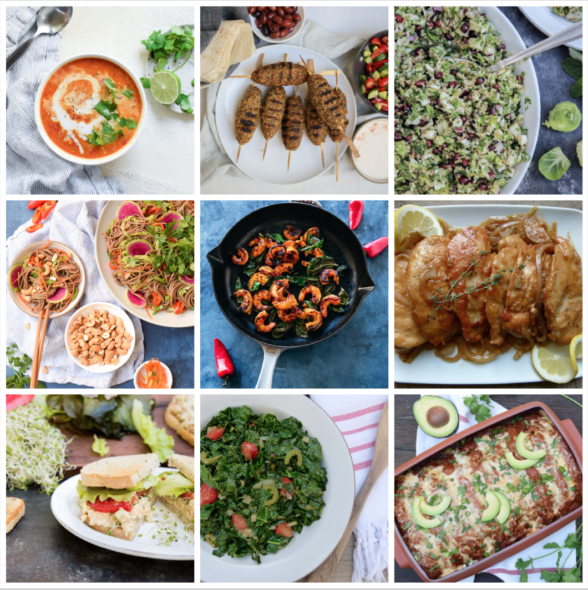 I rarely find myself saying this, but after this week's events, I am at a loss for words.  I feel overwhelmed with emotions that seem to ebb and flow … anxiety, disgust, concern.  I like to think of myself as an optimist and I do hope we can come together as a country and heal.  At least this is what I pray for every day.
My family and I are very much hunkered down at home for the near future.  In LA county, there is nowhere to go!  It's ok.  I am finding comfort and calm in routine and the mundane (or as my kids like to call it, "boring stuff.") I feel privileged I can do laundry in my own house in peace and quiet; that I can sit and have daily meals with my husband and children when we can discuss the day's events; that I can work from home.  If you are feeling overwhelmed, you are not alone.  Something that has helped me is taking a TV break.  I still get my news and stay connected, but reading a newspaper article creates far less anxiety for me than visual images and "breaking news alerts!", especially before bedtime.
Little admin note, an account that I love, Inspired Everyday Living, is hosting a free, live webinar on Wednesday, January 13th 5PM PST/ 8PM EST called "From Resolutions to Reality: Three Simple Steps to Transform Your Home and Life in the New Year."  Click here for more information and to register.  Lastly, we all have to eat! Here's your dinner planner for the week:
For all my Plant Based Bootcamp-ers, check our private Facebook page for suggestions on how to make all of these recipes plant-based!
Meatless Monday: Curried lentil, tomato and coconut soup
Tuesday: Kibbeh kebabs with lavash, tzatziki sauce and fall tabbouleh
Wednesday: Asian Noodle Salad with seared tofu and stir-fried bok choy from KM
Thursday: Shrimp and basil stir fry, roasted veggies, served with steamed white or brown rice or cooked farro
Friday: Lemon-thyme chicken, crispy stovetop Brussels sprouts (p.106) from KM
Saturday brunch: chickpea "tuna salad" served with butter lettuce leaves, sprouts and avocado
Sunday: Chicken enchiladas rojas, Mexican sauteed greens
Here's what you can do ahead if it helps you:
Sunday:
Wash greens and herbs
Make tzatziki sauce
Cook quinoa for tabbouleh
Make dressing for Asian noodle salad
Monday:
Make meat mixture for kebobs
Tuesday:
Make marinade for shrimp, but don't add shrimp
Thursday:
Cook chickpeas, if making from scratch
My new-ish cookbook, Quicker Than Quick, is here!  I have LOVED seeing all your creations of my recipes on Instagram. If you make any of my recipes, please tag me @pamelasalzman #pamelasalzman so I can check them out!  If you have 1 minute, would you mind leaving a review on amazon?  I would be so grateful, thank you!
Take a peek at my first cookbook "Kitchen Matters"!