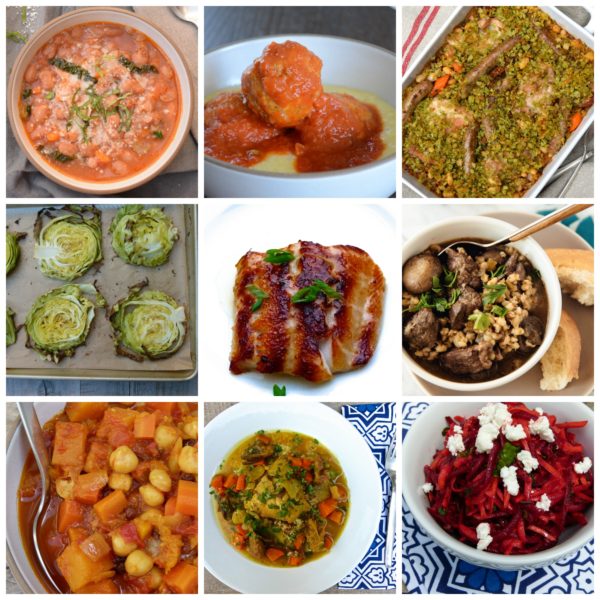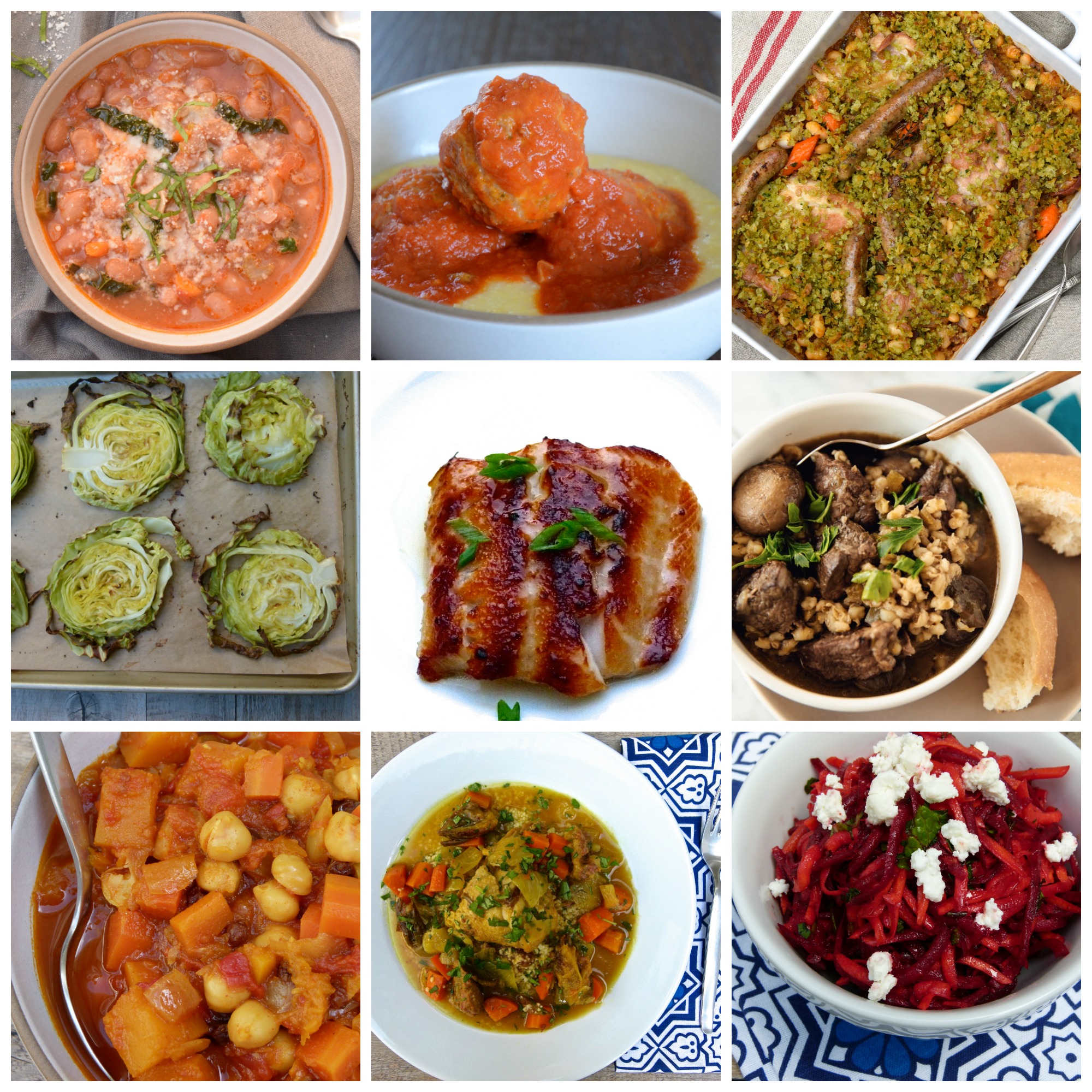 I had a great 2 days visiting my daughters in Dallas and I was also able to teach a class at my friend Lisa's house for her and her lovely friends.  So fun!  I'm off to Palm Springs today to meet my husband and Mr. Picky for Modernism Preview Weekend.  It's just a quickie in PS since I have get back to teaching classes in LA on Monday.  LA fall has finally arrived, as opposed to normal fall which is actually cool weather.  LA fall means you may need a sweater when you walk out the door in the morning or when the sun goes down, but it's still 72 (or warmer) and sunny the rest of the day.  It's all I need to start making soups!
Here's your dinner planner for the week:
Monday: Cranberry bean soup, garlic toasts
Tuesday: Turkey meatballs with brown rice pasta, sautéed kale
Wednesday: Chicken and sausage cassoulet, roasted cabbage wedges
Thursday: Miso-glazed cod, steamed black rice, roasted broccoli
Friday: Slow cooker Beef and barley soup from The Kitchn
Saturday lunch: Butternut squash and chickpea stew
Sunday: Moroccan chicken with dates, raw carrot and beet salad
Here's what you can do ahead if you need to:
Sunday
Soak beans for cranberry bean soup
Soak and cook chickpeas for stew; freeze.
Wash, destem, and chop kale
Monday
Make meatballs and refrigerate until ready to bake
Wednesday
Marinate cod overnight
Peel and cube butternut squash
Saturday
Juice lemons for Moroccan chicken
Salt chicken when you get home from the market
Grate carrots and beets or make and dress entire salad the day before
Here is a link to the rest of my dinner planners.