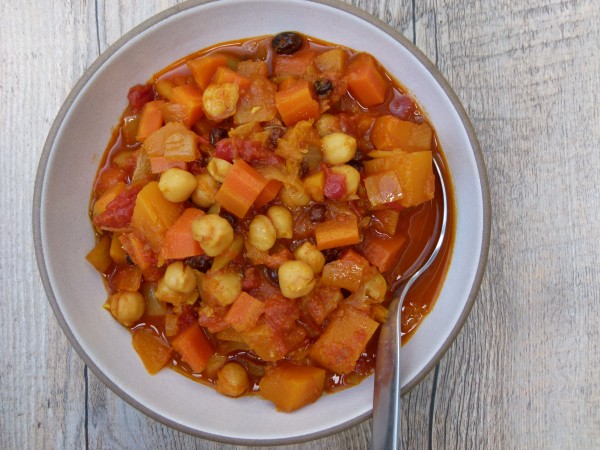 I have been consistently making Monday our meatless night, although I often have another vegetarian dinner during the week as well.  This week I was excited to cook something with one of the many winter squashes I have bought recently.  I taught this vegan butternut squash and chickpea stew last February and I was waiting for the change in seasons to make it again.  As opposed to most stews, this one doesn't take hours to cook and was perfect for a busy weeknight.  Actually, I was so busy on Monday that I had to serve it with white basmati rice instead of brown rice (nobody's perfect!)  I also made a delicious kale salad with avocados, pomegranates and sliced almonds.  It was the perfect meal for me.  I also love this stew because it can be made the day before and reheated, or made earlier in the afternoon and left on the stove, off the heat, until dinner time.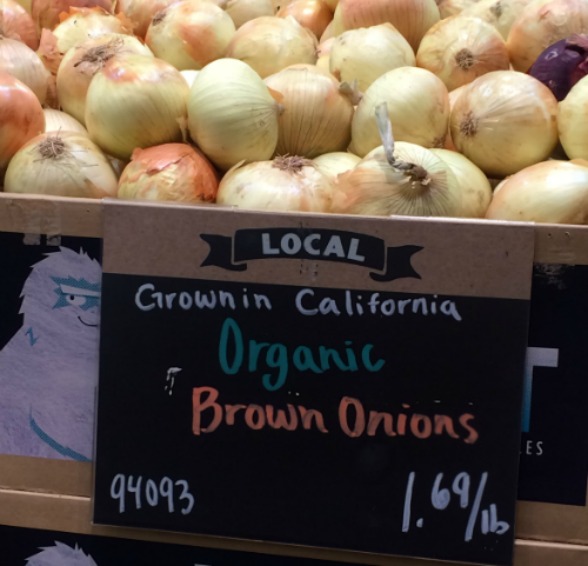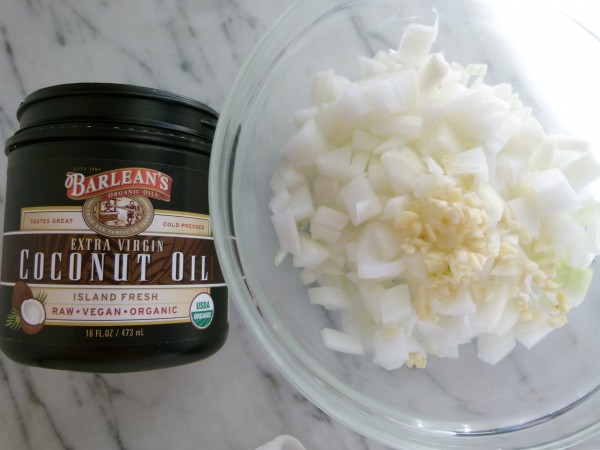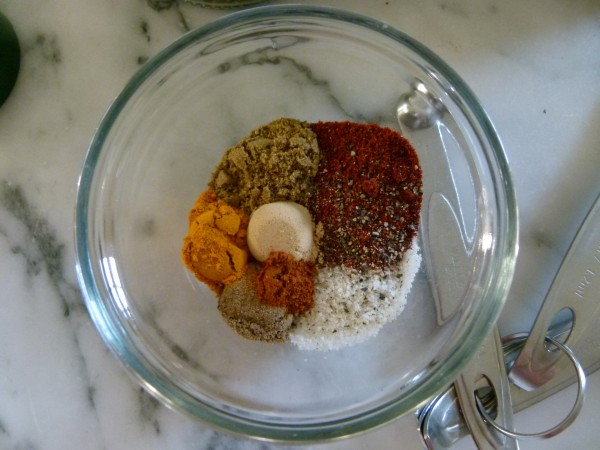 I was really delighted that my son, also known as, but soon to be formerly known as, Mr. Picky, ate everything on his plate (kale, chickpeas, carrots, onions, rice) except the butternut squash.  This is major progress and I am very encouraged by how far he has come since the days not too long ago when he wouldn't have eaten a single bite of this stew.  Small steps, but they all get there eventually.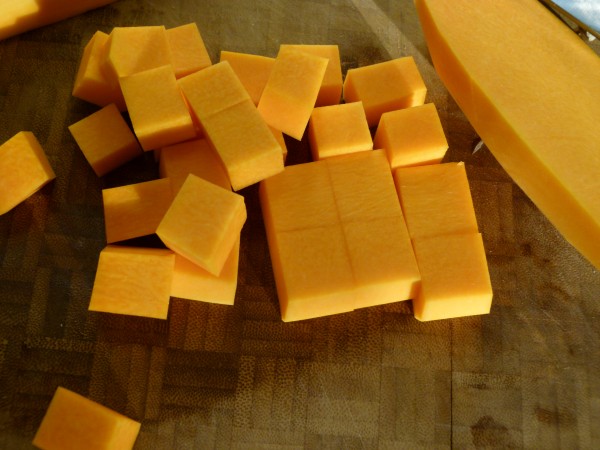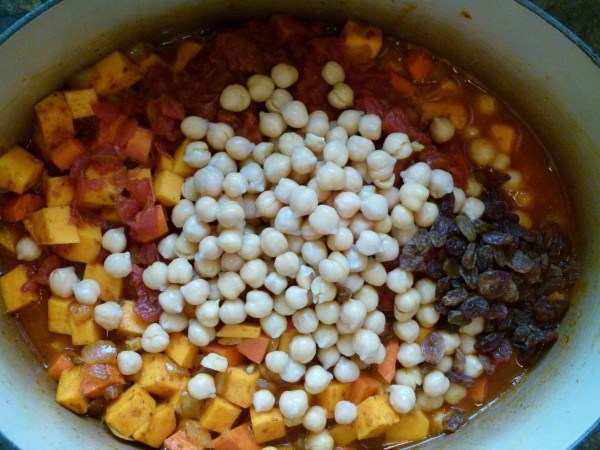 This stew has a little bit of a Moroccan kick to it.  I used really flavorful (and anti-inflammatory) spices like turmeric, ginger, coriander and a little cayenne.  The cayenne gives it just enough heat, but not too much that you would think this is spicy.  I think this would be delicious for a Halloween dinner, whether you are entertaining or just filling everyone up before trick-or-treating.  That's my strategy, you know.  I don't prohibit the kids from eating a little candy on Halloween night, but I give them a nice hearty, substantial dinner so they're not hungry when they leave the house.  Pretty tricky, Mom!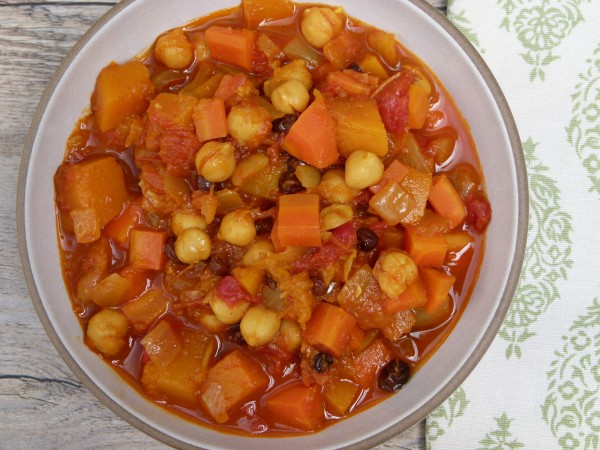 Butternut Squash and Chickpea Stew
Author:
Pamela, inspired by epicurious.com
Ingredients
2 Tablespoons unrefined coconut oil or olive oil (I use coconut oil and I really like Barlean's)
1 onion, chopped
3 cloves garlic, chopped
2 teaspoons paprika
1 teaspoon sea salt + extra for seasoning at the end
¾ teaspoon ground cumin
½ teaspoon freshly ground black pepper or to taste
½ teaspoon ground coriander
½ teaspoon ground turmeric (feel free to add more if you like it)
½ teaspoon ground ginger
⅛ teaspoon cayenne pepper (optional)
3 cups 1-inch cubes of peeled butternut squash (about 1 ½ pounds)
2 large carrots, peeled and cut into ¾-inch pieces
1 pound fresh tomatoes, peeled, seeded and diced or 14 ounces boxed, drained
2 Tablespoons fresh lemon juice
1 ½ cups cooked chickpeas or 1 15-ounce can, drained and rinsed
a handful of golden raisins or currants
1 cup chicken stock, vegetable stock or water
Instructions
Heat oil in a large saucepan over medium heat. Add the onion and sauté until tender and translucent, about 6 minutes. Add garlic and cook another 1 minute or until fragrant.
Add salt, pepper and all spices to the onions. Sauté for a minute.
Add the squash and carrots and toss to coat with the spices.
Add tomatoes, lemon juice, chickpeas, raisins and stock/water. Bring to a boil and cover. Lower the heat and simmer over low or medium/low heat until squash is tender and flavors have melded, about 40 minutes. Taste for seasoning and add extra salt and pepper as desired.
Notes
Feel free to stir some spinach or chopped chard leaves in at the end.  Delicious served over quinoa, millet, rice, spaghetti squash or couscous.