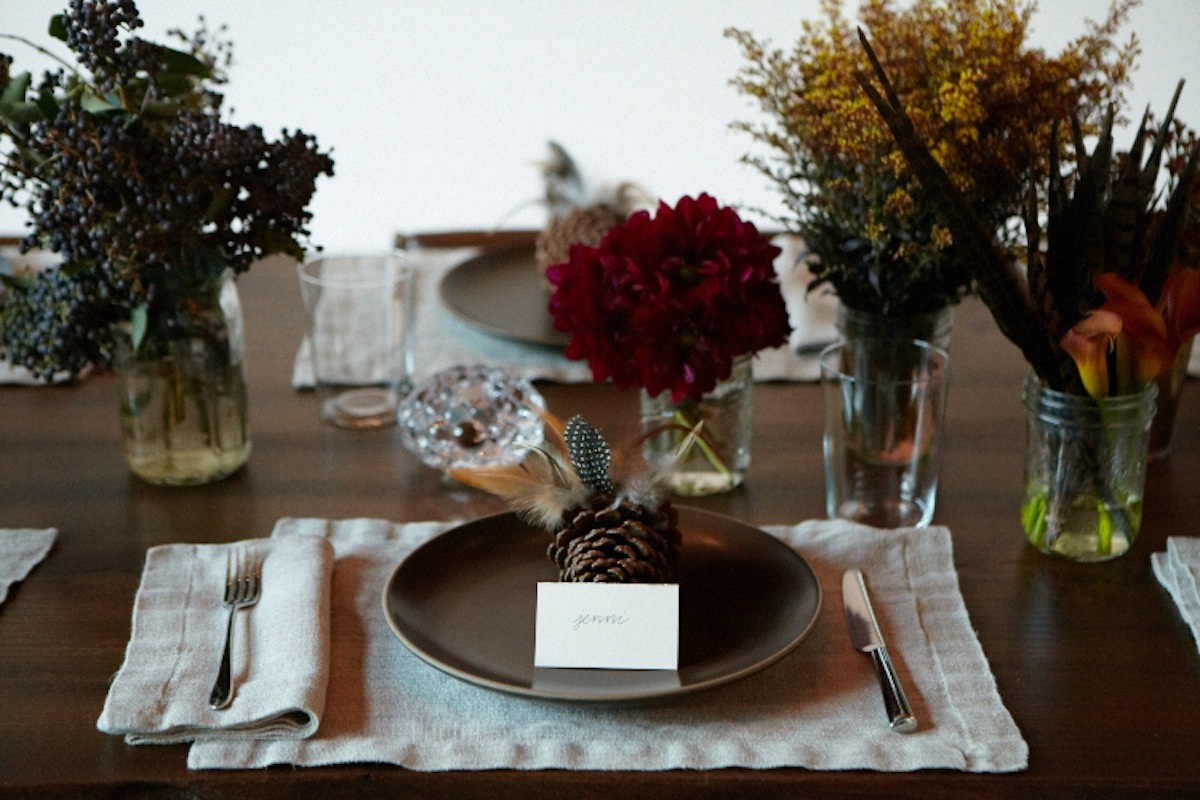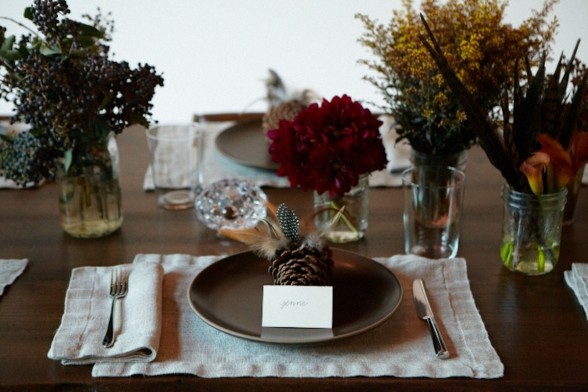 If you followed the advice in my post last Thursday, by now you probably have a general idea of how many guests you will be hosting on Thanksgiving.  If not, it's time to get on the phone and do some inviting!  Do you have a good balanced menu and have you taken guests up on their offers to bring something?   This week we have a few more tasks that we can check off the list.
3 weeks before thanksgiving
Order the Turkey  If you eat turkey on Thanksgiving, it's a good idea to order it now.  I have always ordered a fresh, free-range, organic turkey, because in my opinion they have a tasty turkey flavor and are better for you than most other alternatives.  The only thing that may be better is a heritage turkey, which has a much stronger turkey flavor and supposed to be more moist.  It will have less breast meat though and will be more expensive.  Avoid "self-basting" turkeys which are injected with anything from chicken fat to salt to chemicals.  True, they are easier to cook, but I think they taste more like salt than turkey and they are just full of stuff you don't want to feed your family.
Here are some questions that will help you decide size:
How many ovens do you have?  If you have one large oven that can accommodate two turkeys side by side and an extra oven to spare (you're so lucky!), then you have the option of cooking two smaller birds versus one large one.  But with two small ovens, you may not want them both being monopolized by turkeys.
Are your guests dark meat-eaters or white meat-eaters?  You will get more white meat by weight from one large bird than from two smaller.  Likewise, you will get more dark meat from two smaller birds than from one large one.
How big a turkey should you buy?  The rule of thumb is one pound of turkey per person.  So if you are expecting 16 guests, you should order a 16 pound turkey.  That doesn't mean that you will have 1 pound of meat per person, though.  This is a good rule if you don't want leftovers or if your guests are not big eaters.   So last year I cooked 2 17-pound turkeys for 20 adults and 5 kids and I had just enough leftovers for the five of us for dinner the next day.
Do you have a bad back?  What does this have to do with anything?  A very large turkey is mighty challenging to keep pulling out of the oven to baste.  I find two smaller turkeys much more manageable, if you have the oven space.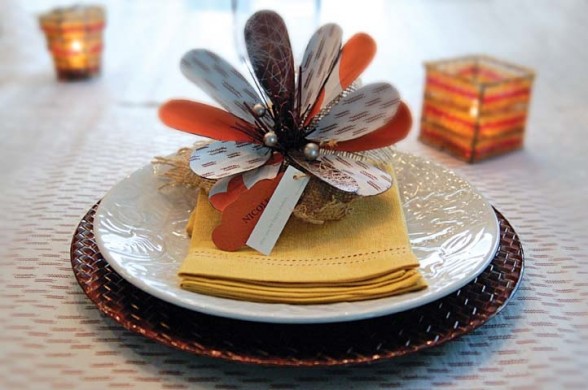 Planning Your Table Decor  I don't do anything fancy for my table decorations, but it's nice to make the table look special.  Now's the time to check your linens for stains and make sure you have enough napkins, plates and glassware.  I generally like to do something simple with fresh flowers in autumnal colors and add in a few of the kids' Thanksgiving art projects from years past.   I just adore Jenni Kayne's table setting at the top of the post.  Check out all her lovely holiday photos and ideas on her ripplustan.com blog — beautiful!  But you can put out bowls of apples and pears or gourds and nuts, add in a few votive candles and it will look beautiful.  This year I'm doing something craftsy with help of my kids and my friend Marcie, who started a very cool line of paper table decor called Mixt Studio.  I'm not sure if her stuff will be ready for Thanksgiving, but if it isn't, I'm going to copy this cute paper flower and use it as a place card attached with an inspiring quote.  Love that idea!  I have another talented friend, Lee who owns a local flower shop called Growing Wild along with her equally talented (they're twins!) sister Lisa.  I couldn't help but admire their lovely arrangements, one of which I pictured below to give you some inspiration.  If tablescape isn't your thing, you can always order from your local florist or full service market.  Just get on it this week.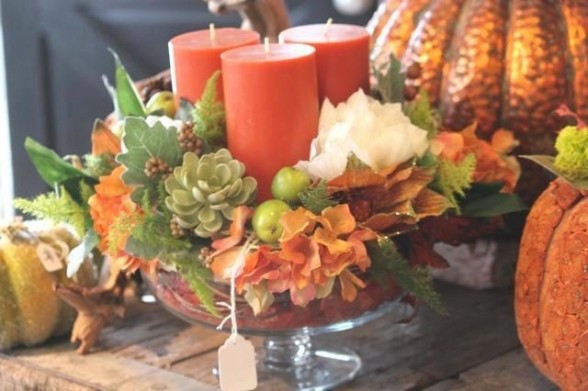 Make your pie crusts and freeze them  You can freeze them in disc form or roll them out, fit them into pie plates and freeze them, well wrapped.
Make your homemade stock and freeze it  I use over a gallon of chicken stock on Thanksgiving for soup, stuffing and gravy.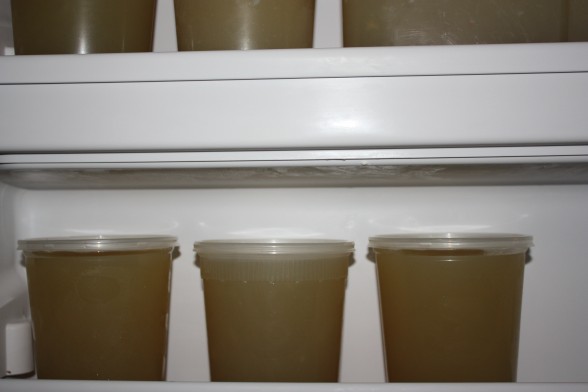 Make your dry mixes for pie fillings, cornbread and other baked goods.  Not only are there never enough ovens on Thanksgiving day, but there are never enough measuring cups and spoons either.  I measure out the dry ingredients, store them in a glass jar and label each jar, e.g. "Dry Mix for 2 Pumpkin Pies."  I didn't label them the first year I did this and let me tell you — pumpkin pie spices smell A LOT like apple pie spices.
Check your inventory of helpful tools and appliances  Here's my list of Thanksgiving essentials:
More recipes to come, but these would be perfect for Thanksgiving: