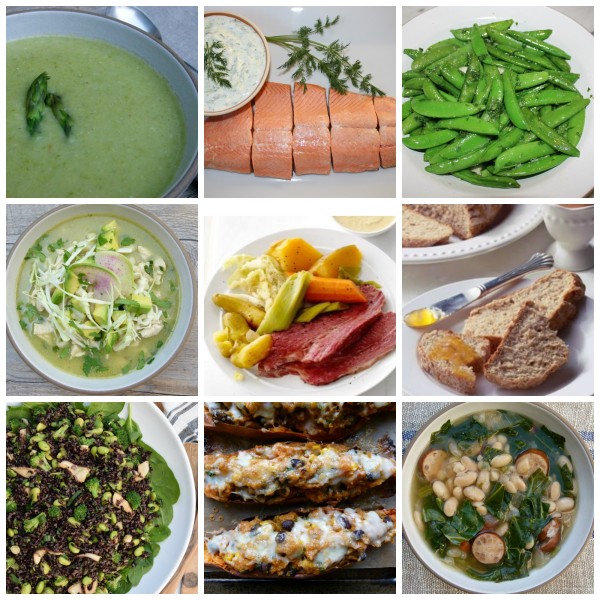 I had a wonderful time at the Natural Products Expo this weekend exploring what's new in the natural foods world.  There are so many incredible products to help support any number of diets, from vegan to Paleo to gluten-free to pegan (that's Paleo-vegan, FYI.)  Of course, there are also those products touted as "natural" or "healthy" when the first ingredient is sugar.  Tsk, tsk.  The first thing I did before snapping a photo of a product or getting excited about something delicious-looking was to read the label.  It's a good habit we all should have adopted by now.  If you want to know what's in that food, the ingredient list will tell you. Remember that the listing of each ingredient is in descending order of predominance, which means that the ingredient that weighs the most is listed first, and the ingredient that weighs the least is listed last.  So if sugar is the first ingredient, there's more sugar in that food than any other ingredient.  I'll be sharing my new (healthful) obsessions in upcoming Friday Favorites or on Instagram.
In the meantime, it's time to get this week's meals planned and organized!
Monday:  Creamy asparagus soup (dairy-free) with grilled cheese and spinach sandwiches on whole grain bread. You can use dairy-free cheese or avocado instead of the cheese.
Tuesday:  Citrus-poached wild salmon with dill-yogurt sauce, minted snap peas, roasted carrots (use this recipe as a guide)
Wednesday:  Chicken posole verde with radish, cabbage and avocado garnishes (My son also likes tortilla chips.  We are fine eating just this, but a quesadilla or salad is a nice accompaniment if you need something more.)
Thursday (St. Patrick's Day): Slow cooker corned beef, Irish soda bread
Friday:  Black rice salad with edamame and broccoli and stir fried tofu. You could also add shrimp here or any leftover animal protein from another night.
Saturday:  Tex-mex sweet potatoes, Mexican sautéed greens
Sunday:  Slow cooker sausage and white bean soup, corn muffins (not necessary, but the kids like them. Leftovers are great toasted the next morning for breakfast.)
Here's what you can do ahead, if that helps:
Sunday
Make stock or bone broth for all soups
Make yogurt sauce for salmon
Prep (wash, dry, trim) snap peas
Prep carrots for Tuesday
Soak and cook hominy for posole if making from scratch (otherwise you can used canned)
Make and freeze Irish soda bread if unable to make from scratch on Thursday
Thursday
Blanche edamame
Prep broccoli
Prep greens for Saturday and Sunday
Friday
Soak rice all day, then cook at the end of the day for rice salad
Saturday
Soak beans for Sunday
Previous Dinner Planners: