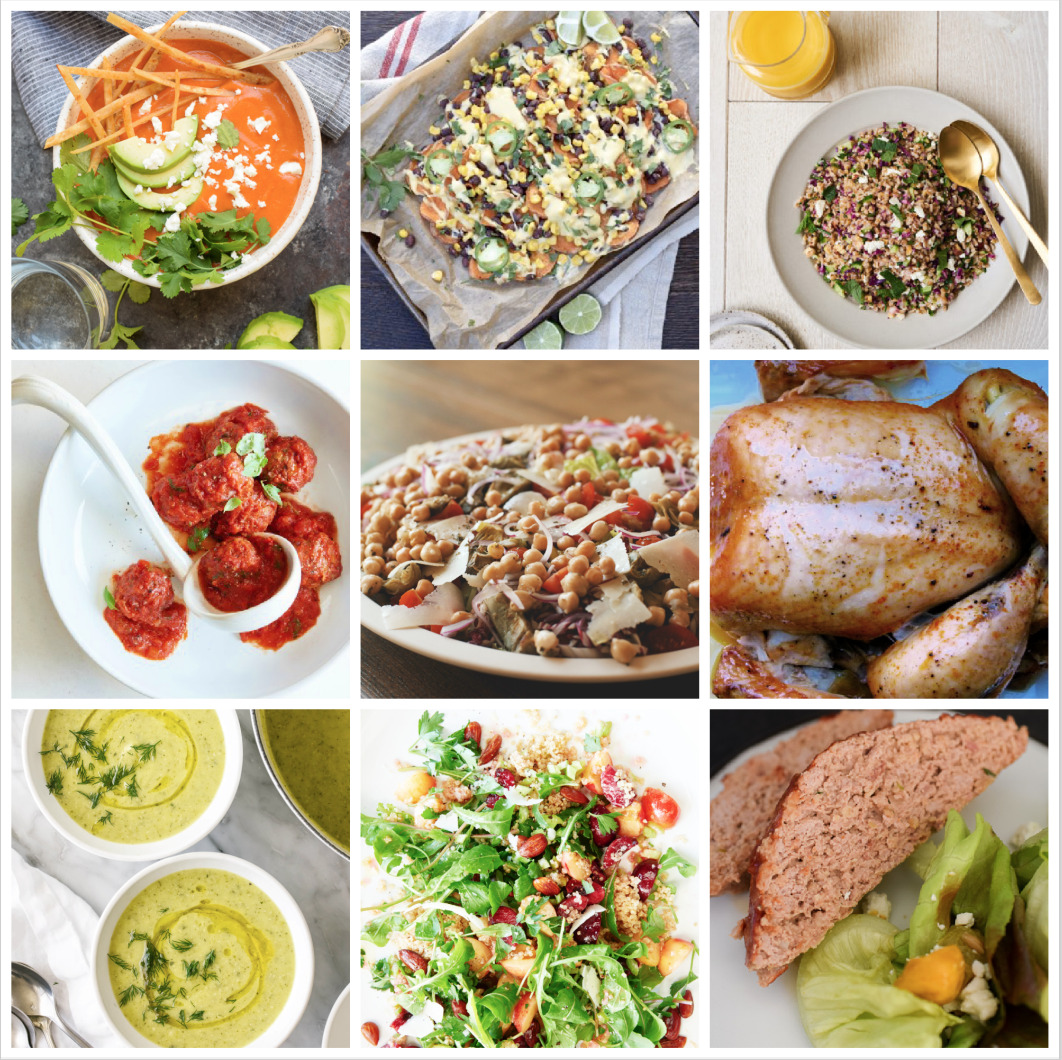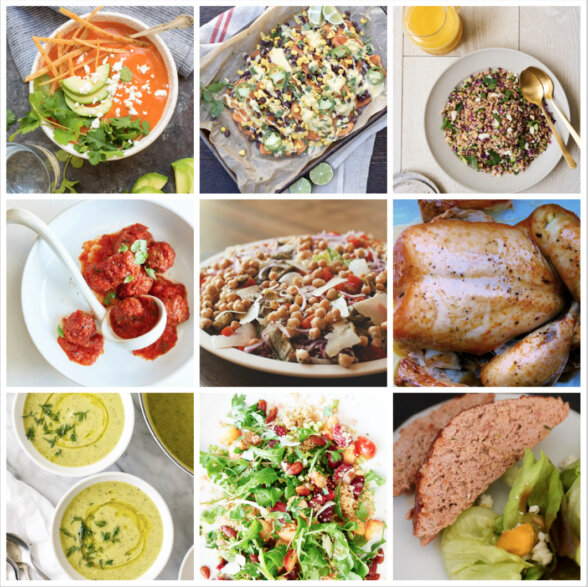 Mr Picky just came back from 20 days backpacking out in the middle of nowhere with his class and I could not be more excited to have him home. He requested branzino, roasted cauliflower, roasted asparagus, and grilled artichokes. Done!
I have had so many questions recently about when I will resume in-person cooking classes, and unfortunately, I will not be teaching in-person until at least 2023 and even then it will be special occasion classes, not monthly. There's no better time than now to join my monthly online cooking classes. They're great and the same format as my in-person classes. There are different subscription options, including one where you have access to the ENTIRE library of classes. It's a great value and I promise you will learn how to be a better cook! Here's your dinner planner for the week:
Meatless Monday: Tortilla soup, served with sweet potato nachos with vegan queso if you need more.
Tuesday: Farro chopped salad with orange juice vinaigrette, pan-seared halibut
Wednesday: Eggplant meatballs, pasta or spaghetti squash, green salad with your favorite vinaigrette
Thursday: vegetarian chopped antipasto salad served with roasted chicken (pick up a rotisserie chicken to keep easy) or your choice of protein (you don't really need any more protein since the salad has chickpeas and parmesan)
Friday: Zucchini-leek soup p. 96 from Quicker than Quick, store-bought pizza dough for a quick pizza (Banza makes a good frozen chickpea flour crust for a last-minute easy pizza) or corn muffins and a slice of manchego or Violife vegan feta
Saturday brunch: quinoa salad with cherries, almonds, celery, and pecorino
Sunday: The Best Turkey Meatloaf, sautéed green beans or zucchini, millet cauliflower mash
Here's what you can do in advance if it helps you:
Sunday:
Make vegan queso
Make salad dressings
Cook farro
Monday:
Cook spaghetti squash if using for Wednesday
Tuesday:
Make eggplant meatball mixture
Wednesday:
Cook chickpeas if making from scratch
Friday:
Cook quinoa
I have LOVED seeing all your creations of my recipes on Instagram. If you make any of my recipes, please tag me @pamelasalzman #pamelasalzman so I can check them out!
My cookbook, Quicker Than Quick, is on sale for $14.99 on Amazon! If you have 1 minute, would you mind leaving a review on amazon? I would be so grateful, thank you! Take a peek at my first cookbook "Kitchen Matters"!