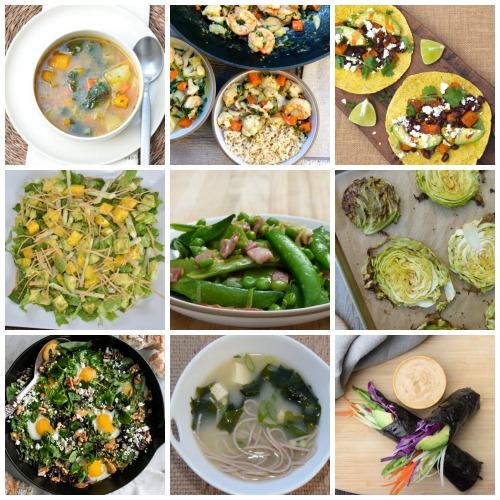 I have about 45 gifts to buy and I think I have only checked 3 people off my list.  EEEEK!!!  I didn't even get around to compiling a gift list this year because I have been editing my book up until today and it is finally off my desk.    Phew!  I am so proud of it and I cannot wait to share it with you.  The publication date is April 21st, 2020!!  The book is called Quicker Than Quick and the theme is (obviously) faster recipes.  I know, it's what everybody wants!!  You can pre-order it here on amazon.
I just filmed my December online class today and will be editing it this weekend and uploading it next week.  Sooo much good information in this class!  If you are already a subscriber, you will be able to maintain your status at the $17/month.  For anyone thinking about joining, you can lock in your subscription at $17/month (basically less than lunch at Veggie Grill) before the price goes up in January 2020!  Click here for more information.  I will be adding more value to the classes by way of a sheet of resources at the end of the monthly recipe packet.  I am also in the process of streamling the website to make it easier to access the class videos.  It's all very exciting!!
Here's your dinner planner for the week:
Meatless Monday: Rustic butternut squash soup with fennel and wild rice
Tuesday: Shrimp and mixed vegetables with coconut basil sauce, brown rice or noodles
Wednesday: Sweet potato and black bean tacos, mango/jicama/avocado salad – sub oranges for the mango
Thursday: peas with turkey bacon (omit the bacon if you want and make with just frozen baby peas), herbed farro (cook according to the package directions but add a little olive oil and stir in fresh minced herbs after finished cooking), roasted cabbage wedges
Friday: Slow cooker Italian pot roast from my cookbook, polenta, sautéed spinach or collard greens
Saturday Brunch: Baked eggs with parsnips and walnut pesto from the original dish
Sunday: Miso soup and sunrise nori wraps with spicy tahini drizzle with roasted sweet potatoes – method here – avocado and a spicy sriracha aioli
Here's what you can do ahead if you need to:
Sunday
Wash and dry all greens and vegetables
Make stock
Make walnut pesto
Tuesday
Cook beans or use canned
Roast sweet potato
Saturday
Make miso soup broth
Prep miso soup ingredients
I have LOVED seeing all your creations of my recipes on Instagram. If you make any of my recipes, please tag me @pamelasalzman #pamelasalzman so I can check them out!
Click here to learn more about my online cooking classes! If you like my recipes, you'll LOVE my cookbook!  If you have 1 minute, would you mind leaving a review on amazon?  I would be so grateful, thank you!