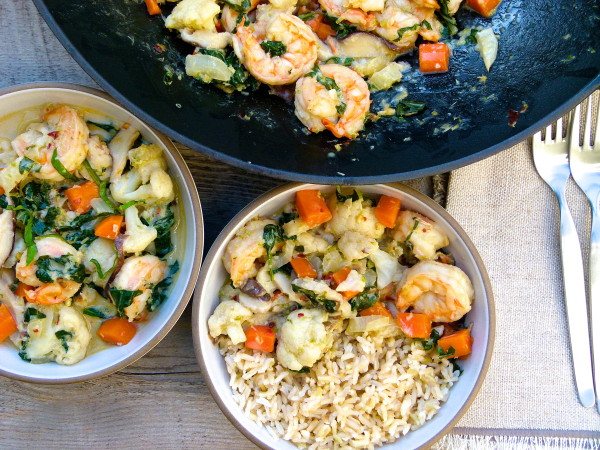 I was talking to some friends the other day about our college-aged daughters, some of whom already live in off-campus housing and are no longer on meal plans.  That is, they have divorced themselves from dining hall food and have embraced the world of kitchenettes and home cooking.  I remember my first semester off meal plan.  I had visions of cooking up all sorts of wondrous things like lasagne or chicken Marbella or homemade bread and flourless chocolate cakes, my specialities in 1989.  But alas, I actually had to study night and day so that one day I might be employable.  No time to fuss in the kitchen since there was no way I would be making a career in the food industry.  Good gracious, no.  The irony.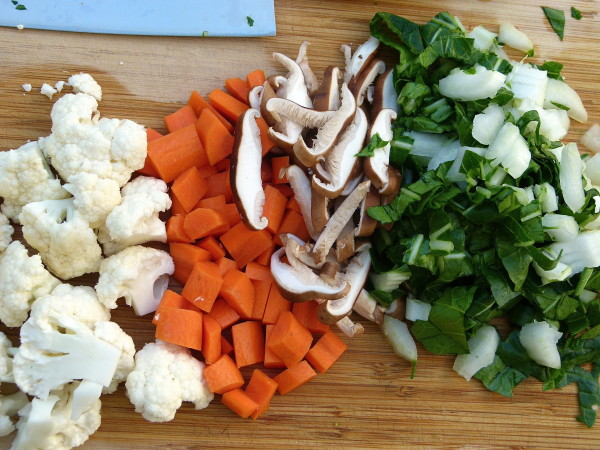 Alas, when I do think back to that era, anytime I did cook up something, it had to be fast, reasonably nutritious and budget-friendly.  I made A LOT of stir-fries.  I made so many stir-fries, I owned a wok.  I was 20.  So as I was talking to these other mamas about our girls and my possibly do a little cooking class for them this summer, I thought I would definitely start with a stir-fry.
Stir-fries are meant to be quick and they are very flexible.  Use whatever vegetables you have on hand, add animal protein or some tofu, put it onto a bed of rice or don't, and you've got a very solid meal.  Many of my original stir-fries were Asian-influenced with soy sauce, sesame oil and ginger because that's all I knew.  But now I change it up a lot.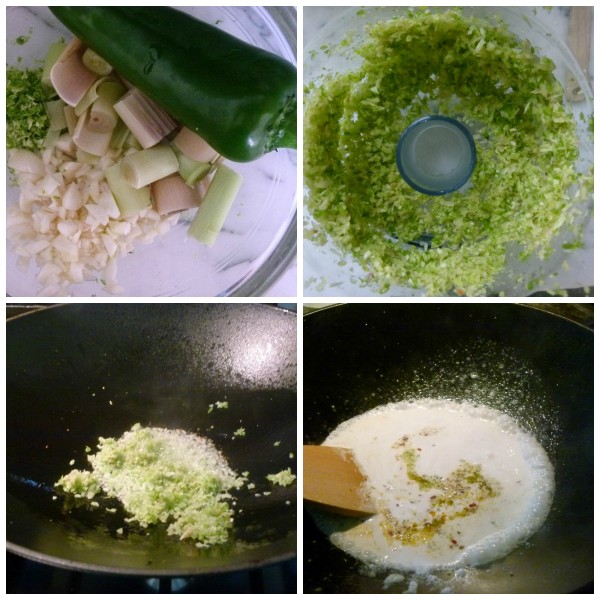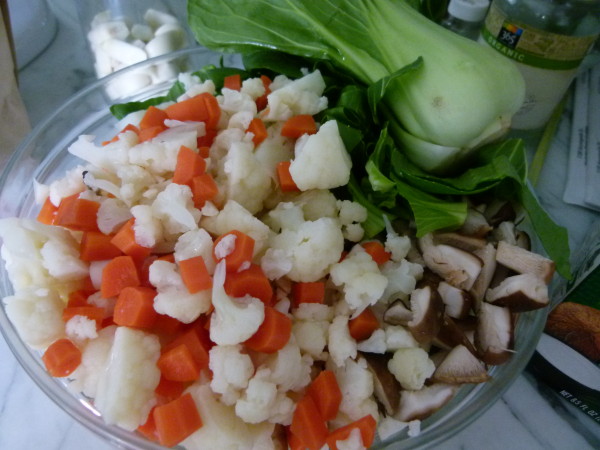 I would have loved this delicious recipe which has a base of shrimp and mixed vegetables, but with a Thai-inspired coconut milk sauce infused with lemongrass. lime and basil.  It's so much lighter and cleaner than the soy-based sauces I used to favor thanks to the freshness of the lemongrass and lime.  I don't want you to stress out about finding lemongrass.  It's more widely available than you think.  I see it in every produce section in LA markets, usually in the fresh herb area.  But if you can't find it, just add a little extra lime zest.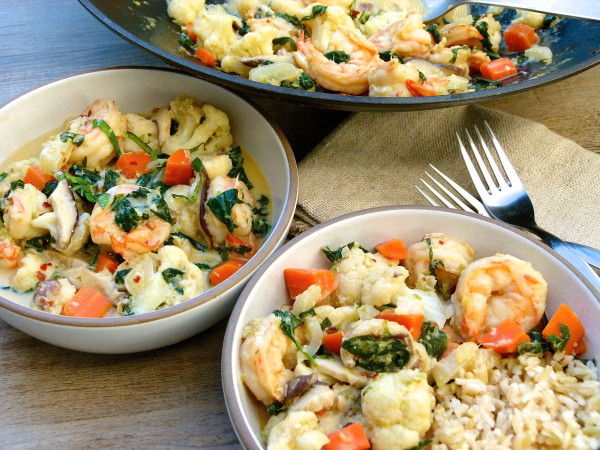 Like all stir fries, this one moves quickly so you must have your ingredients prepped and ready to go before you start cooking.  Feel free to clean out the crisper drawer and use what you've got.  To adapt this recipe for dietary intolerances, use GF tamari in place of shoyu for gluten-free; or coconut aminos for paleo.  If you want to sub either tofu or chicken for the shrimp, sear them in oil first, set aside and add after the dish is finished.  Delicious no matter how you make it!
shrimp and mixed vegetables with coconut-basil sauce
Ingredients
1 pound (about 4 cups) vegetables such as fresh mushrooms, sliced; carrots, chopped; snow peas; cauliflower florets, celery, jicama or water chestnuts, sliced
3 garlic cloves
½ jalapeno, seeded and diced
1 stem lemongrass, minced, or ½ teaspoon finely grated lemon zest
½ teaspoon finely grated lime zest
1 Tablespoon unrefined coconut oil
12 ounces (about 1 ½ cups) unsweetened, full-fat coconut milk*
½ teaspoon red pepper flakes
1 bok choy, stems sliced and leaves whole
⅓ cup chicken or vegetable stock, preferably homemade
Sea salt
1 pound medium-large wild peeled and deveined shrimp
1 Tablespoon shoyu or gluten-free tamari
1 Tablespoon freshly squeezed lime juice
10 large basil leaves, finely sliced
accompaniments: cooked, steamed rice
Instructions
Parboil any harder vegetables (e.g. carrots, cauliflower) one at a time in boiling water until crisp-tender, drain and set aside.
In a small food processor, make a paste of the garlic, jalapeno, lemongrass and lime zest.
Heat a wok or very large skillet over medium heat and add coconut oil. Add paste and red pepper flakes and cook for 30 seconds until fragrant.
Add the coconut milk and bring to a simmer. Add all the vegetables, including the bok choy, and the stock. Season lightly with salt and simmer for 5 minutes.
Add the shrimp, shoyu, lime juice, and basil and simmer, turning once or twice until the shrimp are just opaque in the center. This should only take a couple of minutes. Serve immediately.
* or use part coconut milk and part stock