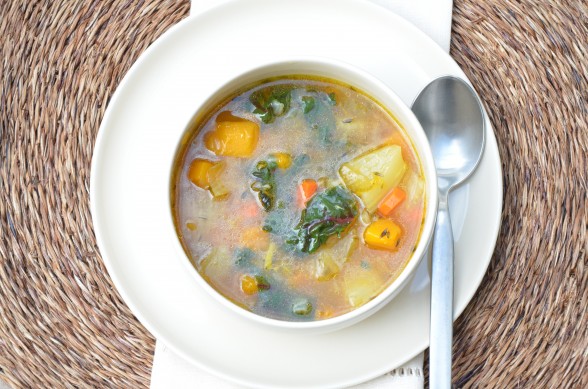 One way that I have learned how to be a more confident cook is by identifying certain "formula" recipes and then just changing the ingredients around to come up with something that seems like a different recipe. One day last year after I was bored with making Mushroom and Barley Soup for the umpteenth time, I changed a few ingredients based on what I had in the fridge and voila!  A new soup was born.  After a weekend of over-indulging (I keep leaving the house just before 4:00 when I know the craving for pumpkin pie will hit), this is exactly the kind of thing I want to eat.   It is light, but filling and very satisfying.  A bonus is that it is awesome with turkey stock, which I have loads of right now.  The kids are also happy to have this soup in their thermoses at school for a nourishing lunch, especially if I toss in a little shredded leftover turkey.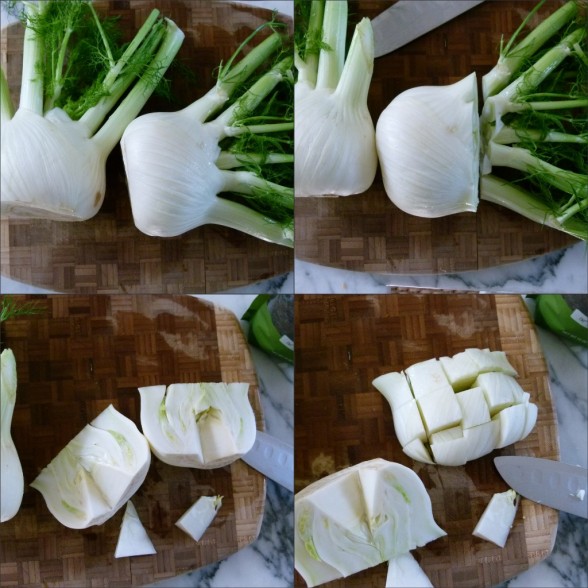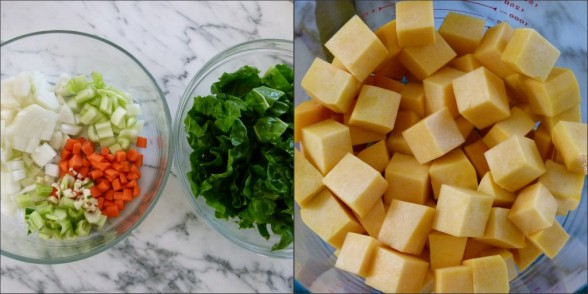 You can use any vegetables or grains you want or even substitute white beans or chickpeas, but one of my rules for a good diet is variety.  The day I made up this soup, I poked around the pantry and found a lonely bag of wild rice that I hadn't said hello to in a while.  Funny thing about wild rice is that it's actually not a rice at all, but really a grass.  And most of the wild rice that we find in our local markets is not really "wild," but cultivated.  I love it all the same.   (Not) wild (not) rice is an absolutely delicious and nutritious whole food that you probably never eat.  It is nutty and almost smoky-sweet with a great chewy texture.  Wild rice is extremely high in folic acid (an essential B-complex vitamin lacking in many people's diets), potassium and fiber.  Plus, that dramatic black color provides some powerful phytonutrients that aren't easy to come by in nature.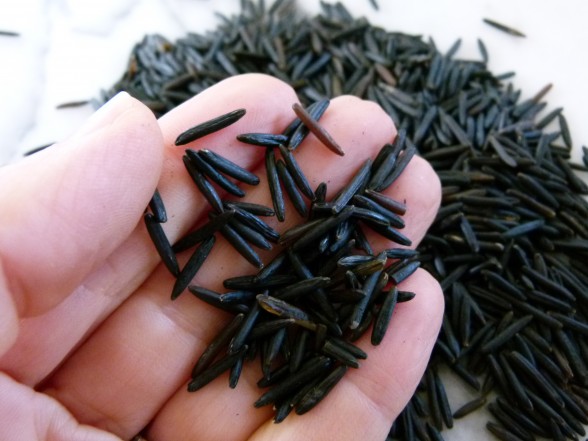 Although this recipe came about as a pleasant surprise (just like my third child!), it has since become a regular in my repertoire.  Some things in life are just meant to be.

Rustic Butternut Squash Soup with Fennel and Wild Rice
Ingredients
1 Tablespoon unrefined, cold-pressed extra-virgin olive oil
1 Tablespoon unsalted butter (or use all oil)
1 onion, chopped
1 garlic clove, chopped
1 carrot, chopped
1 celery stalk, chopped
2 fennel bulbs, trimmed and chopped
3 sprigs of fresh thyme
1 cup wild rice (or whole grain of choice -- adjust cooking time accordingly)
2 teaspoons sea salt (double this if using unsalted stock) + more to taste
1 teaspoon freshly ground black pepper
8 cups vegetable, chicken or turkey stock (preferably homemade)
1 medium butternut squash, peeled and chopped (about 5 cups)
a few green leafies, such as Swiss chard, coarsely chopped (if using chard, chop stems and keep separate from leaves)
1-2 Tablespoons apple cider vinegar, to taste (optional)
Instructions
In a large stockpot, melt the oil and butter over medium heat. Add onion, garlic, carrot, celery, and fennel (add chopped chard stems, if using.) Sauté until vegetables are tender, about 8 minutes.
Stir in the thyme, rice, stock, salt and pepper. Bring to a boil, partially cover and reduce heat. Simmer for 25 minutes.
Stir in butternut squash, cover slightly and simmer for an additional 25-30 minutes or until squash is tender. Add chopped greens and stir until wilted.
Taste for seasoning and garnish with fennel fronds, if desired. If you like a little acidity, add a few drops of apple cider vinegar. (I think the soup is better with the vinegar.)