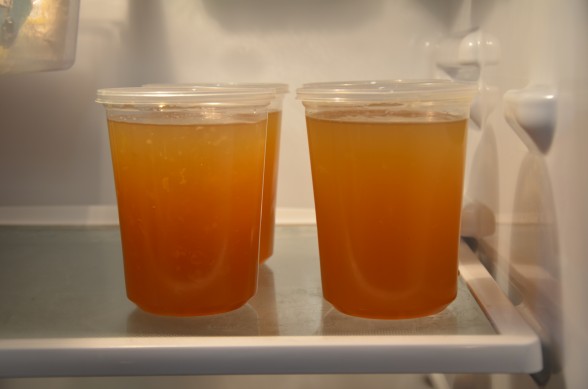 Ahhhhh, the day after.  I hope you had a lovely holiday.  Ours was everything I hoped it would be — lots of happy people in the house and no major disasters in the kitchen.  The best thing I did this year was have everyone sign up for three tasks on the pre-Thanksgiving schedule.  It was actually very fun working in the kitchen with the kids and my husband.  I did have to let the girls listen to their music however, so now I have the first two verses  of "Super Bass" down pat, but apparently I do not have moves like Jagger.  It's so important for kids to learn basic cooking skills when they're young.  It will serve them well later.  Maybe they won't turn out like my darling husband who when asked to peel four carrots, responded "what do you mean by that?"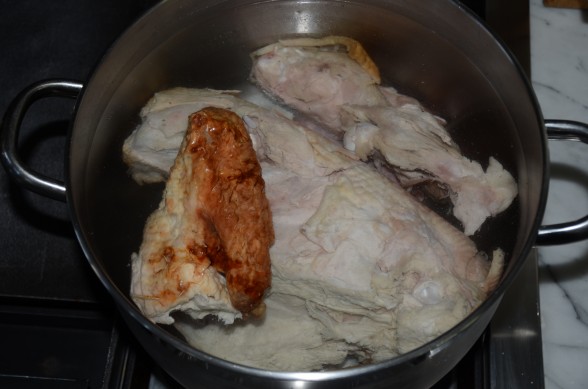 Our big feast, however, has made me not want to cook another thing until Sunday, at the earliest.  No one is even permitted to utter the words "What's for…?"  I'm off duty until further notice.  So I'm still in my pajamas (it doesn't matter what time you're reading this, I'll still be in my pajamas), about to start my holiday shopping online while 2 large stockpots of turkey broth simmer away.  Ok,  I lied.  I'm not cooking another thing, except turkey stock.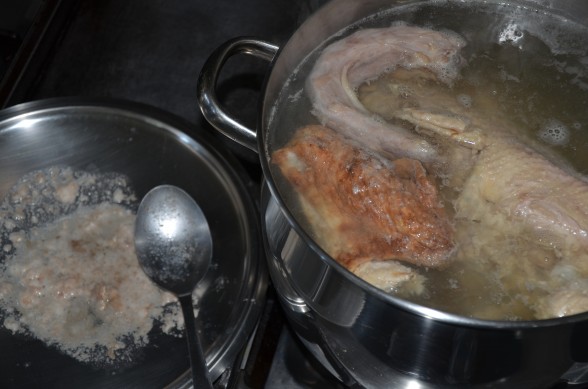 By now you know I am obsessed with homemade stocks.  True, all that straining and stock pot-washing is a bit of a pain, but the reward is so worth it.  You literally cannot buy stock that equals homemade, although I hear that one of my local markets, Bristol Farms, sells a homemade stock and it is about $7/pint or something absurd.  On a day like today, when I am hanging around the house, it is no work at all to stick some turkey carcasses and a bunch of bones in a big pot with water and some vegetables.  What I love about making stock from a leftover Thanksgiving turkey is that there is almost nothing to do — very little skimming before the liquid comes to a boil and hardly any fat that rises to the surface the next day.  You can basically use it right away and mine is well seasoned since I dry rubbed my turkeys with salt.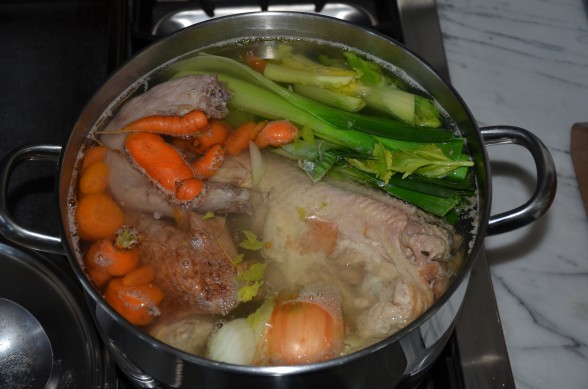 I will make a nice pot of chunky butternut squash and fennel soup with wild rice tomorrow.  Oh, you'd like the recipe?  If you promise to give it a try, I'll post it on Tuesday.  But the broth also comes in handy when we reheat leftovers tonight.  I don't use a microwave, so my preferred method of reheating food is in a covered saucepan with a little stock or water.  I'll freeze the rest and pull it out for turkey and vegetable soup or if one of the kids comes home from school with a scratchy throat.  In which case I'll heat it up and hand out mugs of broth like medicine.  For now, today is my day to rest and restore my energy for the month ahead, because moms like me have no time to come down with a scratchy throat.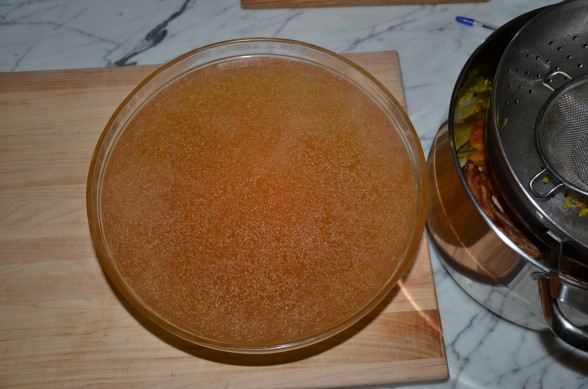 Turkey Stock
Serves:
makes about 4 quarts, depending on the size of your stockpot
Ingredients
1 leftover turkey carcass + any leftover bones or wings
2 onions, peeled and quartered
3 carrots, halved
3 stalks of celery, halved
1 Tablespoon apple cider vinegar
5-7 quarts of water (this depends on the size of your pot)
Instructions
Remove any meat still left on the turkey and discard anything you stuffed in the cavity. Place the turkey carcass and bones in a large stockpot with COLD water. I just fill the pot to about 2 inches below the rim. You can break the carcass up to fit the pot, if necessary.
Put the heat on high and bring to a boil. Immediately lower the heat to the gentlest simmer and skim any foam that surfaces.
Add the vegetables and apple cider vinegar and continue to simmer, partially covered for about 2-5 hours (or as long as you have.)
Strain the stock (use a fine mesh sieve to make it very clear) into a large bowl or individual containers and cool before refrigerating. Keeps in the refrigerator 3-4 days or frozen up to 3 months.