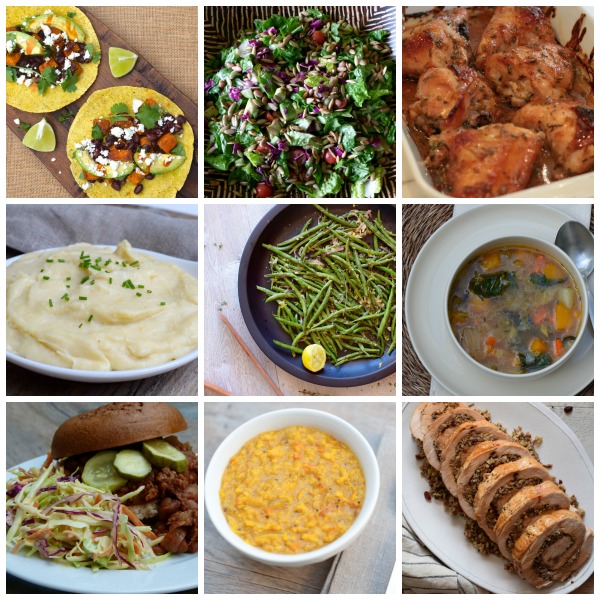 The first week with our Korean exchange student has gone very well, especially in the food department.  He has pretty much eaten nothing but Korean food his entire life, so when I ask him, "Have you ever eaten X?"  He always responds, "No, but I'll try it!"  And he does.  Love this kid.  Mr. Picky is feeling shamed into eating everything I put in front of him. Ha!  The bigger question is, why did I not host an exchange student years ago????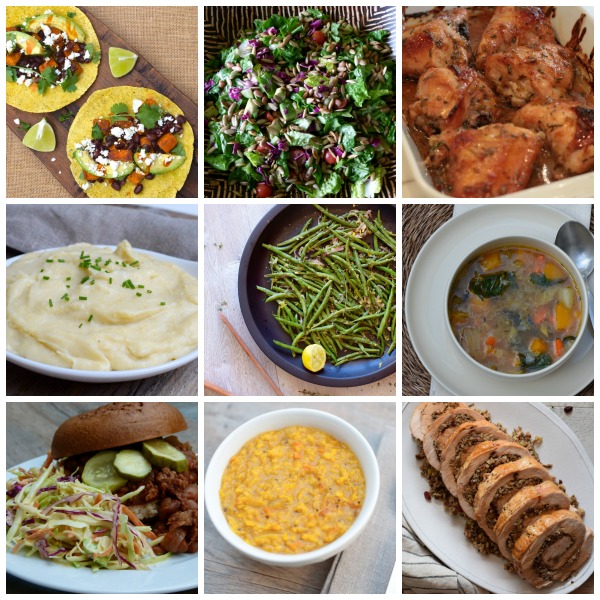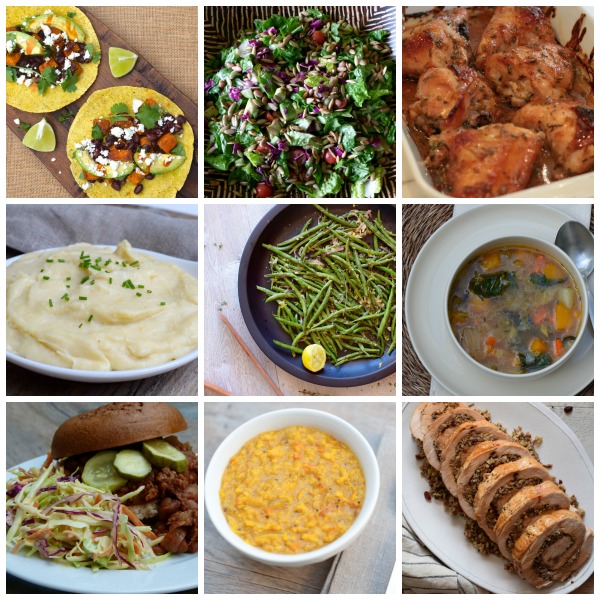 Here's your dinner planner for the week:
Meatless Monday:  Sweet potato and black bean tacos, Mexican chopped salad with red cabbage, radishes, avocado and pumpkin seeds
Tuesday: Orange and rosemary-glazed chicken (I'm doing to add some carrots to the pan, too), millet-cauliflower mash
Wednesday:  Roasted green beans with lemon and thyme, simple slow roasted salmon, brown rice cooked with a little garlic and olive oil
Thursday:  Rustic butternut squash and fennel soup, avocado toast
Friday:  Turkey and pinto bean sloppy joes, cole slaw
Saturday lunch: Red lentil dal 
Sunday:  Turkey roulade with wild rice filling, green salad with persimmons and pomegranates + everyday salad dressing #2
Here's what you can do ahead of time if it helps you:
Sunday
Soak and cook black beans and pinto beans
Wash salad greens for Monday
Prep red cabbage and cauliflower (wash, dry and cut)
Make dressing for Monday
Make stock for Thursday (vegetable stock recipe here, chicken stock recipe here)
Monday
Marinate chicken
Prep green beans and butternut squash
Thursday
Prep cabbage for coleslaw
Make everyday salad dressing for Sunday
Wash salad greens for Sunday
Saturday
Make rice filling for turkey
Here is a link to all my previous dinner planners.