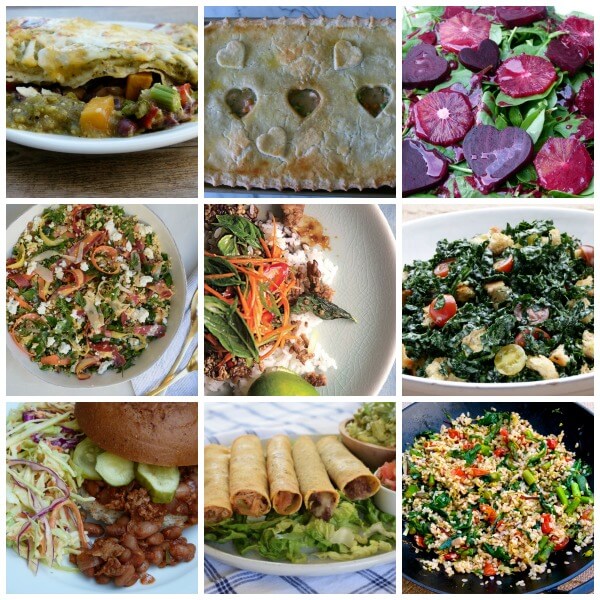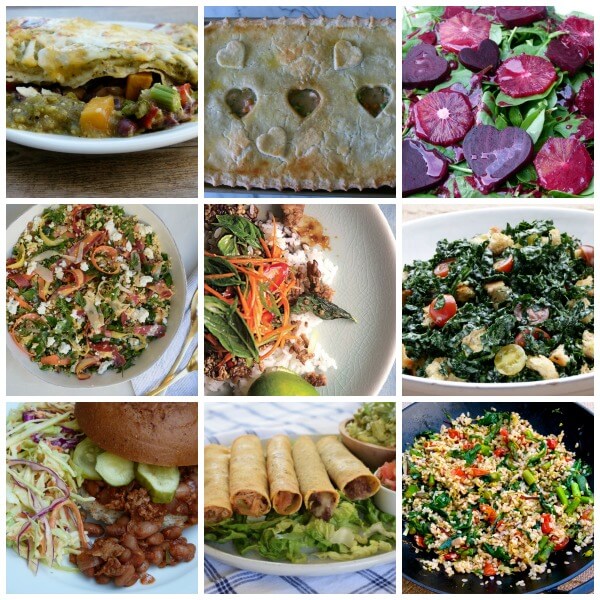 Eeeek, I'm a little late getting this up, but I never had a chance to sit down at the computer the last two days.  This week I am looking forward to Valentine's Day.  I'm going to spend the evening at home with my two favorite guys, my husband and my 13 year old son, aka Mr. Picky.  I sent care packages to my daughters with homemade granola and some other fun treats that I know they will love.
If you live in the LA area, you can catch my segment with Lori Corbin on KABC on Monday, February 13th at 3:00 pm!  We make individual chicken pot pies and a giant whole grain chocolate chip cookie skillet cake!  Have a wonderful week!
Here's your dinner planner for the week:
Monday: roasted vegetable enchiladas verdes (did you catch me at the market yesterday on my insta stories? I found the most beautiful tomatillos!) You can sub roasted or poached chicken for some or all of the vegetables.
Valentine's Day: chicken pot pie, salad with mixed greens and roasted beets cut into hearts, individual flourless chocolate cakes or chocolate bundt cake with ganache
Wednesday: rainbow carrot and millet salad, simple broiled filet of sole or flounder
Thursday: Thai beef with basil from Bon Appetit, jasmine rice or cauliflower rice
Friday: turkey and pinto bean sloppy joes (lettuce cups for me, buns for everyone else,) kale salad with creamy lemon dressing
Saturday lunch: Black bean taquitos, guacamole and salsa
Sunday: Italian fried rice or just empty out the fridge and follow the recipe as a guideline. You can also use riced cauliflower in place of the regular rice.
Here's what you can do ahead if you need to:
Sunday
roast vegetables for enchiladas
make tomatillo sauce for enchiladas
make pastry for pot pie
poach chicken for pot pie
wash salad greens
make salad dressing (your choice)
Tuesday
make dressing for millet salad
rice cauliflower if using
soak and cook pinto beans for sloppy joes (or buy canned beans)
wash kale for salad, chop if desired
Thursday
If you decide to make a version of Italian fried rice on Sunday, make extra rice today and save it.  You can also make extra millet and save it to use.