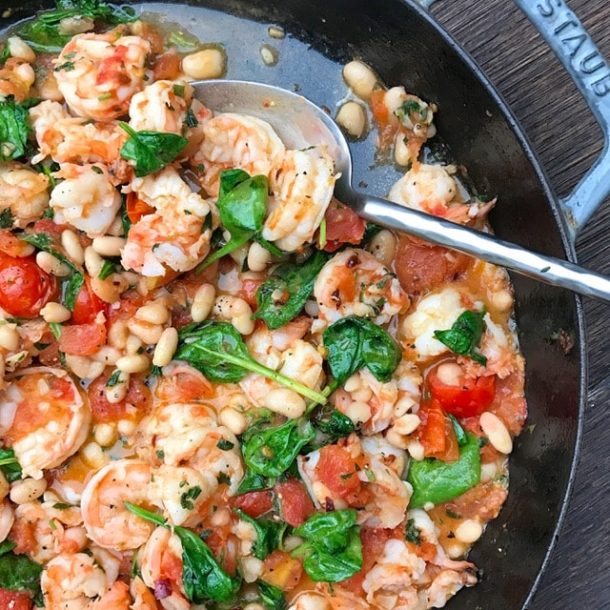 Since my husband and I both have our own businesses, a big family vacation hasn't been in the picture for many years.  We never felt that we could take the time off from work or spend the money during uncertain economic times.  But with Daughter #1 off to college (we hope) in two years, we decided it was now or never.  So here we are in Amsterdam with two teenage girls and a picky 8-year-old on the first day of a 3 1/2 week European adventure.  So far so good!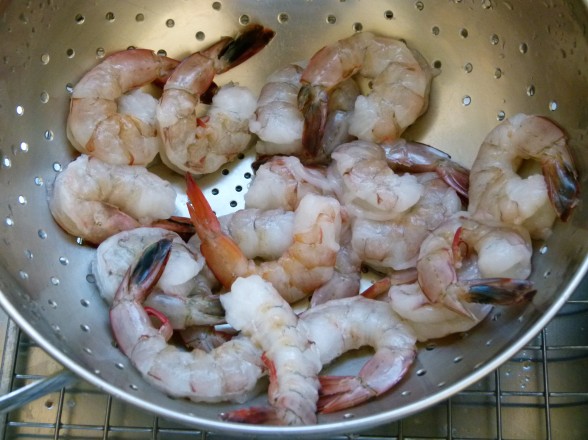 We are hoping to create some amazing memories, expose the kids to beautiful and interesting places and cultures, and enjoy some quality family bonding time.  I purposely didn't purchase any international phone plans for the girls so that they would focus on our experiences, but somehow they have already figured out how to call and text their friends for free.  Oy.  Regardless, I decided to let a lot go before we embarked on this trip, especially with regard to food.  Sometimes you have to go with the flow and not create any unnecessary stress at a time when you are supposed to be relaxing.  So I ate a cheese and tomato pancake in Amsterdam today and didn't think about the white flour, non-organic butter and cheese I had inhaled.  Until now.  Just kidding!  Totally ok with it.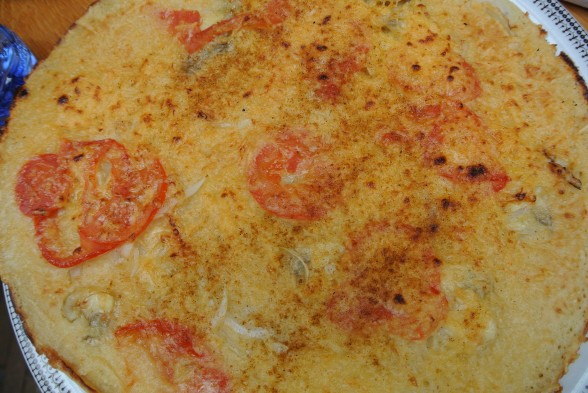 What I did think about before I left was you dear people and how I still wanted to continue to inspire you with some healthful recipes to cook.  I hope you know that I really do walk the talk and prepare dinner for my family at least five nights a week, sometimes six or seven.  I especially like to make sure I cook the night before I leave for a trip so that we have a proper meal and a good night's sleep.  So I thought I would share with you what I made for our last dinner at home.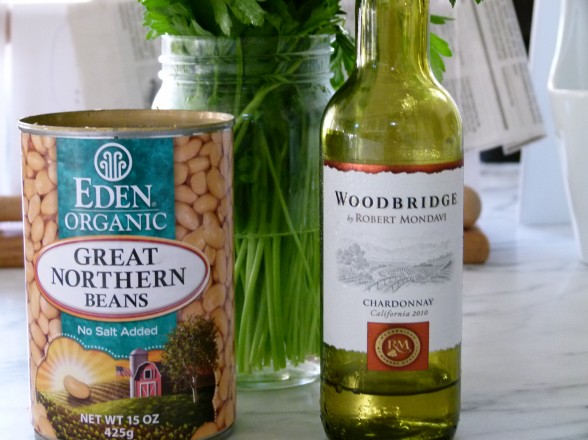 Granted, the night before we left for 3 1/2 weeks was a busy one and Pamela had veeeeery limited time.  Shrimp with tomatoes, white beans and spinach was one of the only things I knew how to whip up in about 15 minutes and feel good about.  Yes, you see white rice on the plate because my choice was either brown rice and not going out to buy Mr. Picky a rain jacket or white rice and keeping him dry on our trip but losing a little fiber.  Mr. Picky always wins and I'm glad since we had a little sprinkle tonight as we walked back to our hotel after dinner.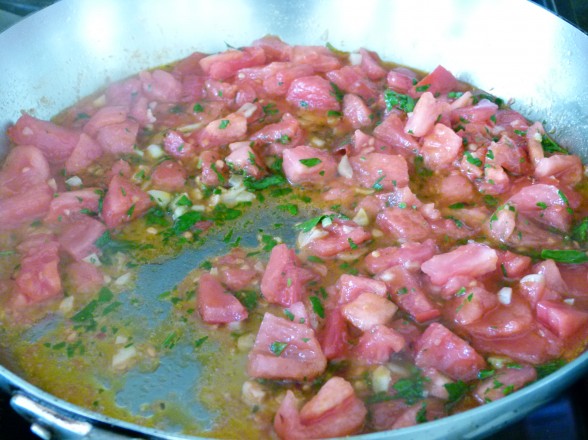 With some grilled zucchini, this was otherwise the perfect meal.  You know by now I could eat tomato-garlic-olive oil on anything and I love seafood.  But I will admit right now that Daughter #2 is still boycotting anything that swims and I my husband doesn't eat shellfish.  The beauty of this dish is that you can easily adapt it for vegetarians or non-seafood eaters by eliminating the shrimp since the white beans add lots of good protein.  So the two of them just picked out the shellfish.  More for me!  If you can find good quality wild shrimp, it's actually a really good source of Vitamin D and iodine, and very low in fat.
I used Eden Organic canned white beans for this recipe and fresh tomatoes.  The beans make the sauce nice and creamy so include something in the meal to soak up the juices.  Besides rice, I think polenta or millet would be good choices too.  You could also sub arugula for the spinach, but Mr. Picky just started eating spinach so I didn't want to push my luck.  Speaking of pushing it, it is now morning and everyone is waiting for me to head over to the Van Gogh Museum.  Check out my daily posts on Twitter and Facebook for more European updates!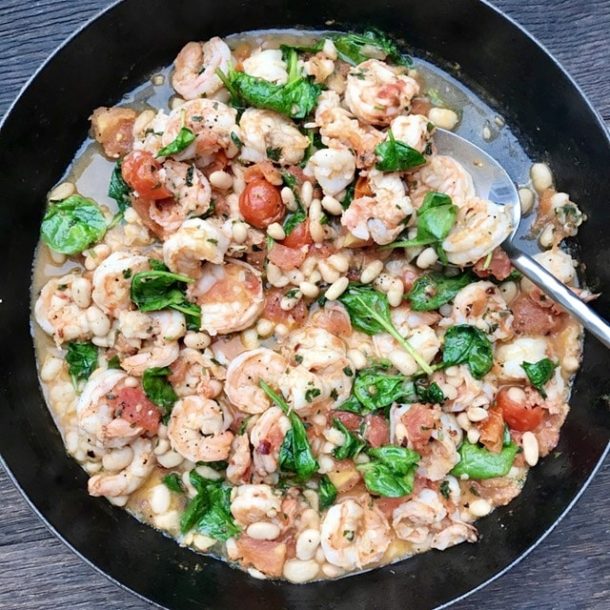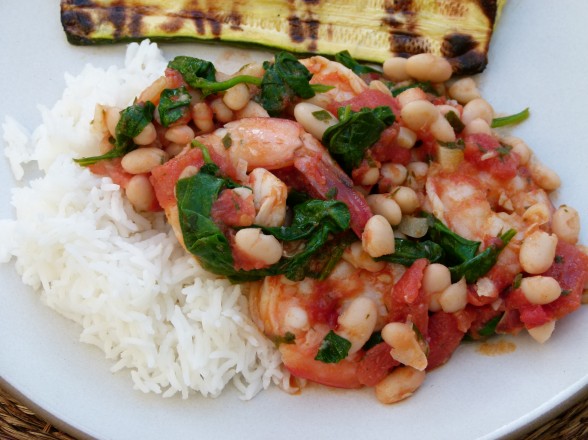 Shrimp with Tomatoes, White Beans and Spinach
Author:
Pamela, inspired by DoItDelicious.com
Ingredients
2 Tablespoons unrefined cold-pressed extra virgin olive oil
6 medium cloves of garlic, finely chopped
1 pound fresh tomatoes, peeled, seeded and diced (or canned, drained)
¼ teaspoon red pepper flakes
2 Tablespoons chopped fresh flat-leaf parsley
sea salt
½ cup dry white wine
1 ½ pounds large shrimp, peeled and deveined
1 ½ cups cooked cannellini beans or 1 15-ounce can, drained and rinsed
2 cups baby spinach leaves
Freshly ground pepper to taste
Instructions
Heat the oil over medium heat in a large skillet. Add the garlic and cook just until fragrant, less than a minute. Stir in the tomatoes, red pepper flakes, parsley and a few healthy pinches of salt. Cook for 2 minutes.
Add the wine and bring to a simmer. Add the shrimp and cook, turning, until opaque throughout, 3 to 5 minutes. Stir in the beans, spinach and a few grinds of black pepper. Cook until everything is heated through and spinach is wilted. Season with salt and pepper to taste. Delicious served over rice, millet, polenta or pasta.
Notes
Great Northern beans can be subbed for the cannellini.