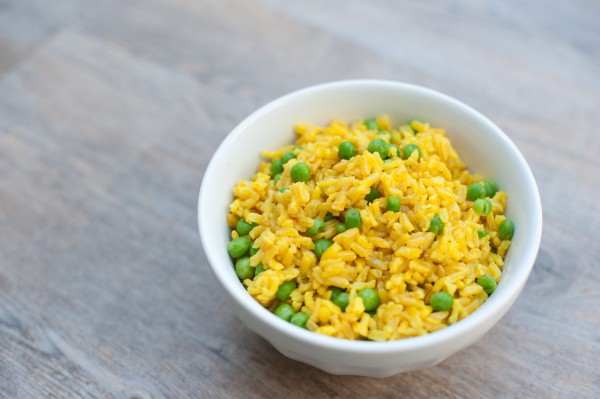 I am 100% Italian and I absolutely love pasta, but I also looooooove rice.  Love!  I am crazy about all kinds of rice and it shows in my pantry.  I have so many varieties of both white and brown rice and I never get tired of it.  Overeating pasta doesn't make me feel great and makes it very hard for me to maintain any semblance of an ideal weight.  But I digest rice really well and I think it's so versatile and really easy to pair with food from any cuisine, even Italian!
I have made rice into pudding, baked it with eggs and vegetables for a scrumptious breakfast, wrapped seaweed around it, and topped it with beans and vegetables.  This week I made a delicious vegetable paella for dinner which I know I am going teach in a class one day.  Total winner!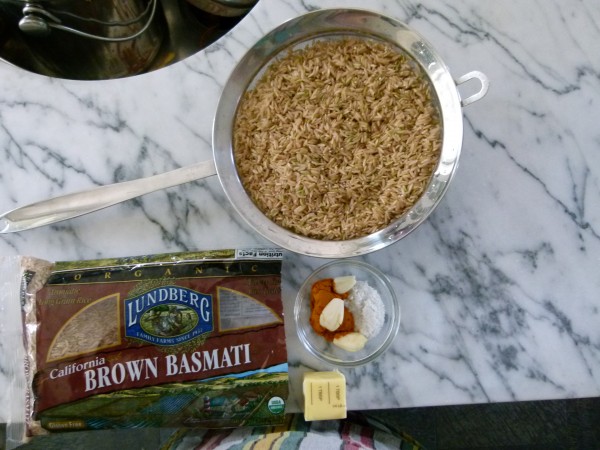 I know rice has gotten some bad media attention in the last year due to some scary reports about unsafe levels of arsenic found in many rice products.  Please read this article I wrote last year so that you are informed and don't get freaked out.  There are ways you can significantly reduce any arsenic present in whole rice (not much you can do about arsenic in rice cakes or rice cereal, which is why I have reduced the kids' exposure to rice-derived products.)  Basmati rice, which I think has the best flavor and is my favorite variety, also seems to have the least amount of arsenic.  Lucky me!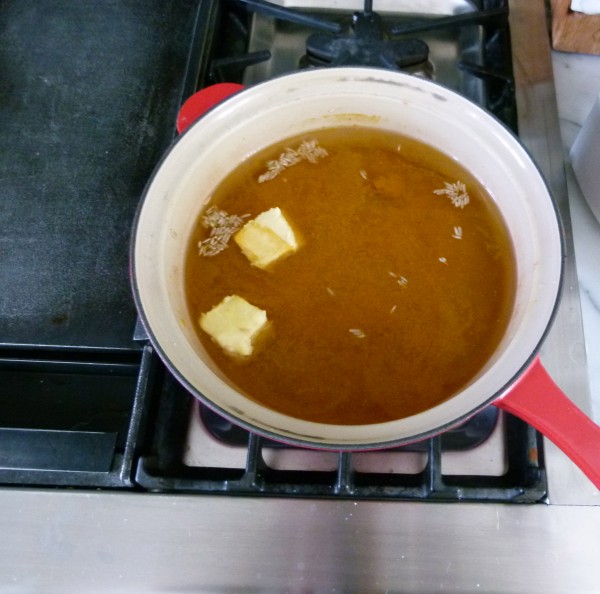 I have a beautiful and very healthful rice recipe I'd like to share and I don't want you to get scared off by the unusual color or that I labeled it "Indian."  I know there are some of you out there who think you don't like Indian food.  And maybe you tried some from a not-so-great place and it was lousy.  In that case, I don't blame you.  BUT.  Let's leave the past behind and look forward to something that IS delicious.  Furthermore, this rice recipe is so basic and neutral.  It's not spicy nor doesn't it have a flavor that is outside of most people's comfort zone.  It will go with that roast chicken you're making later or my spice-rubbed salmon.  And if you're vegetarian, you can just eat this bowl of golden goodness with a green salad or some roasted vegetables (eggplant is nice right now) and you'll be all set.   Rice and peas together will give you plenty of protein, not to worry.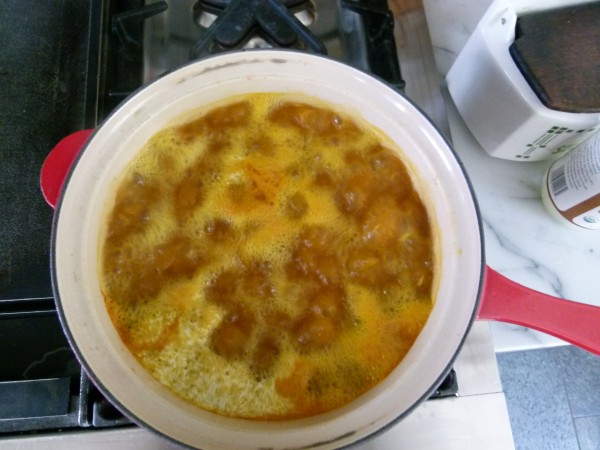 The crazy beautiful color of this rice comes from turmeric, the most talked about, most popular spice of the moment that is basically anti everything you don't want.  Anti-cancer, anti-inflammatory, anti-viral, etc.  Someone just told me that there was a study done on Indians (people living in India) because they have the lowest incidence of Alzheimer's disease and it is attributed to their abundant intake of turmeric.  I try to use fresh turmeric when I juice and I have been using it in place of saffron, as well (like in that vegetable paella I was talking about.)   I have also included turmeric in my DIY taco seasoning and Chicken and Vegetable Curry.  Just be forewarned, it stains like mad so use extra caution when serving anything with turmeric, even be careful of your countertops.  (As a last resort, I have had success using a drop of Clorox Clean-up to get out a stubborn turmeric stain in my white marble countertops.)
If you have leftovers of this rice, definitely consider using it in lunchboxes the next day.  Are we surviving making lunches??  See this post if you're still at a loss.  Back to rice — make this!  Try something new!  Let me know how it goes!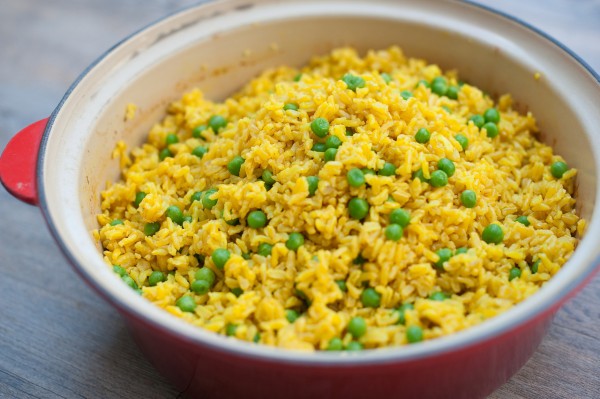 Indian Basmati Rice with Peas
Ingredients
1 ½ cups basmati rice, either brown or white
3 cups water
2 Tablespoons unsalted butter, coconut oil or olive oil (I think butter tastes best.)
1 ½ teaspoons sea salt
1 ½ teaspoons ground turmeric (you can use more, but you'll taste it)
2 cloves crushed garlic
½ cup frozen peas
chopped cilantro to taste, if desired
Instructions
Rinse your rice in a fine mesh sieve, if desired. Transfer rice to a medium saucepan and add all ingredients except peas and cilantro.
Bring to a boil, cover and lower to a simmer. Cook white rice for 18-20 minutes, brown rice for 45-50 minutes, or until all water has evaporated.
Add frozen peas to rice and allow to sit, covered, for 10 minutes.
Fluff rice with a fork and transfer to a serving bowl. Sprinkle with chopped cilantro, if desired.
Notes
If you are concerned about arsenic, you should soak your rice in water for 1-8 hours before using it.  That process also makes brown rice more digestible.  If you do soak the rice, you will cook it in less time and you can use a few Tablespoons less water, depending on how long you soaked it.  Test brown rice for doneness after 35 minutes, and white rice after 15 minutes.