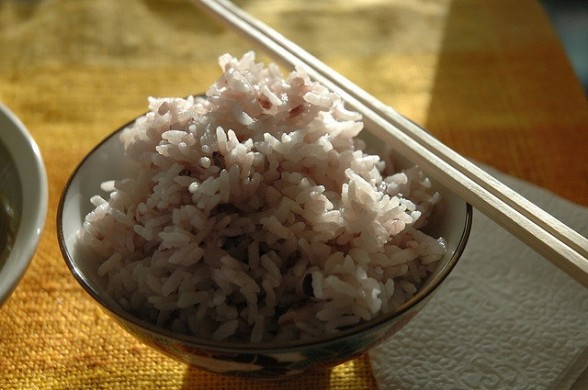 This post is part of a series I am doing for Positively Positive.
I first heard of arsenic from the movies. It was an effective way to poison someone, and it went with old lace. Recently, we were warned about arsenic content in apple and grape juices, and now Consumer Reports has published findings about "troublesome" levels of arsenic in rice and rice products, from baby cereal to pasta. Reports such as these often lead people to question what foods are actually safe these days—and specifically with rice—can we still eat it?
A more fundamental question is what is arsenic and where does it comes from?
There are actually two different types of arsenic at play here: organic arsenic, which occurs naturally in the Earth and is supposedly not quite as toxic to our bodies as inorganic arsenic, which is manmade and the result of practices such as coal-burning or pesticide use. The danger is that inorganic arsenic has been linked to several different types of cancers, including skin, bladder, and lung, as well as heart disease and developmental problems.
Inorganic arsenic is actually present in many healthful foods as well as our drinking water but in amounts generally regarded as safe by the FDA (that is ten parts per billion).  However, rice absorbs much more arsenic than other foods at levels above what is considered safe, thereby putting rice under the proverbial microscope.
Click here to read my recommendations and the rest of the post at Positively Positive's website.