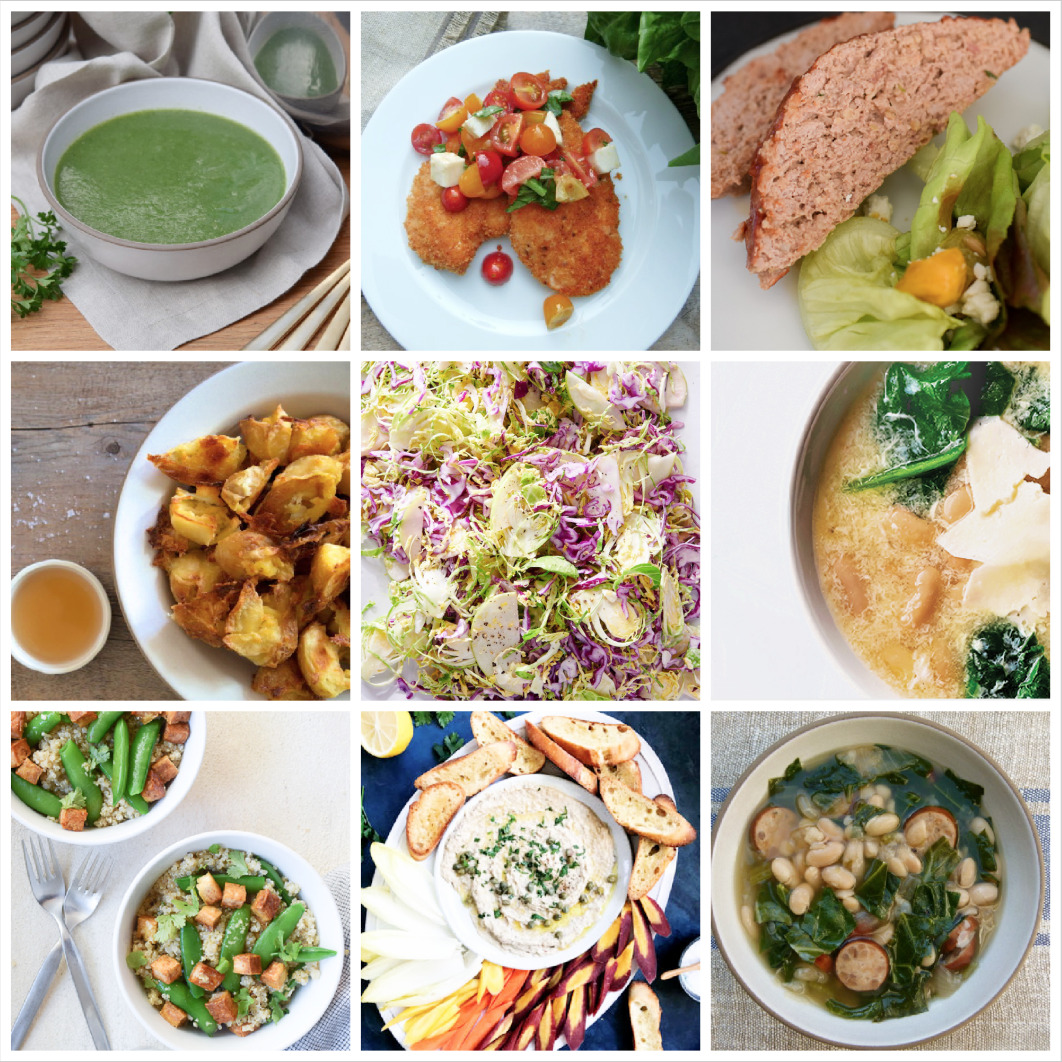 I hope you all had a wonderful holiday! I honestly did not care as much about the food, even though I certainly spent time planning and cooking. I was overjoyed to have two of my kids home with us for the whole week and for Thanksgiving. There is truly nothing better in my opinion. One of my turkeys turned out amazing and one cooked much faster than I anticipated and had to rest for way too long, and I thought ended up slightly dry. But I truly did not get the least flustered because I was enjoying the day so much. I typed up all my notes and things I learned and I am sharing it all in this Monday's newsletter! If you aren't signed up for my free newsletter, you are missing out! Here's your dinner planner for the week:
Meatless Monday: Bieler's broth is my favorite reset and I feel very good afterwards; everyone else can make a scramble or a waffle of leftovers
Tuesday: Chicken parmigiana (take these breaded and baked cutlets, then add sauce and cheese if you want and bake until melted), skipping the pasta in favor of roasted cauliflower, salad with everyday salad dressing #2
Wednesday: the best turkey meatloaf, crispy salt and vinegar potatoes, Brussels sprout slaw p. 63 from Quicker than Quick
Thursday: Stracciatella (Italian Egg Drop) Soup , you can use this Turkey Stock recipe (I made the turkey stock using my leftover turkey from Thanksgiving); Hubs is making sourdough pizza dough! For anyone asking about our sourdough recipes, they all come from ThePerfectLoaf.com. We are not experts!
Friday: Sugar snap pea and quinoa salad with tofu (I will replace snap peas with cauliflower or another fall/winter vegetable), I might add a quick saute of veggies if I think we need it
Saturday brunch: Easy Tuna Dip spread on freshly toasted whole grain or gluten-free bread
Sunday: Slow cooker white bean and sausage soup
Here's what you can do in advance if it helps you:
Sunday:
Make salad dressing
Wash greens
Trim green beans
Monday:
Make meatloaf mixture
Tuesday:
Cook quinoa
Shred Brussels sprouts and cabbage for slaw
Wednesday:
Make stock for soups
I have LOVED seeing all your creations of my recipes on Instagram. If you make any of my recipes, please tag me @pamelasalzman #pamelasalzman so I can check them out! I have a free Monday newsletter with my thoughts, new recipes, and things I'm loving lately. Subscribe here!
Order my cookbook, Quicker Than Quick! If you have 1 minute, would you mind leaving a review on amazon? I would be so grateful, thank you! Take a peek at my first cookbook "Kitchen Matters"!