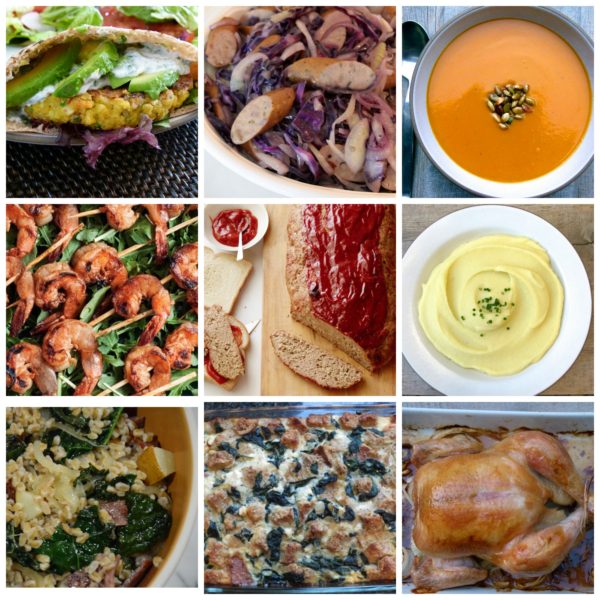 I know it's super cliche if I say "I can't believe it's December already!"  But, I mean seriously.  Here's my goal the next few weeks: get my holiday shopping done and be really mindful of my eating especially with respect to sugar and fun foods.  There are a lot of parties happening and treats flying around, so it's easy to get caught up in the holiday vortex of champagne and peppermint bark.  Mindfulness is the key.  And some good healthy dinners in between!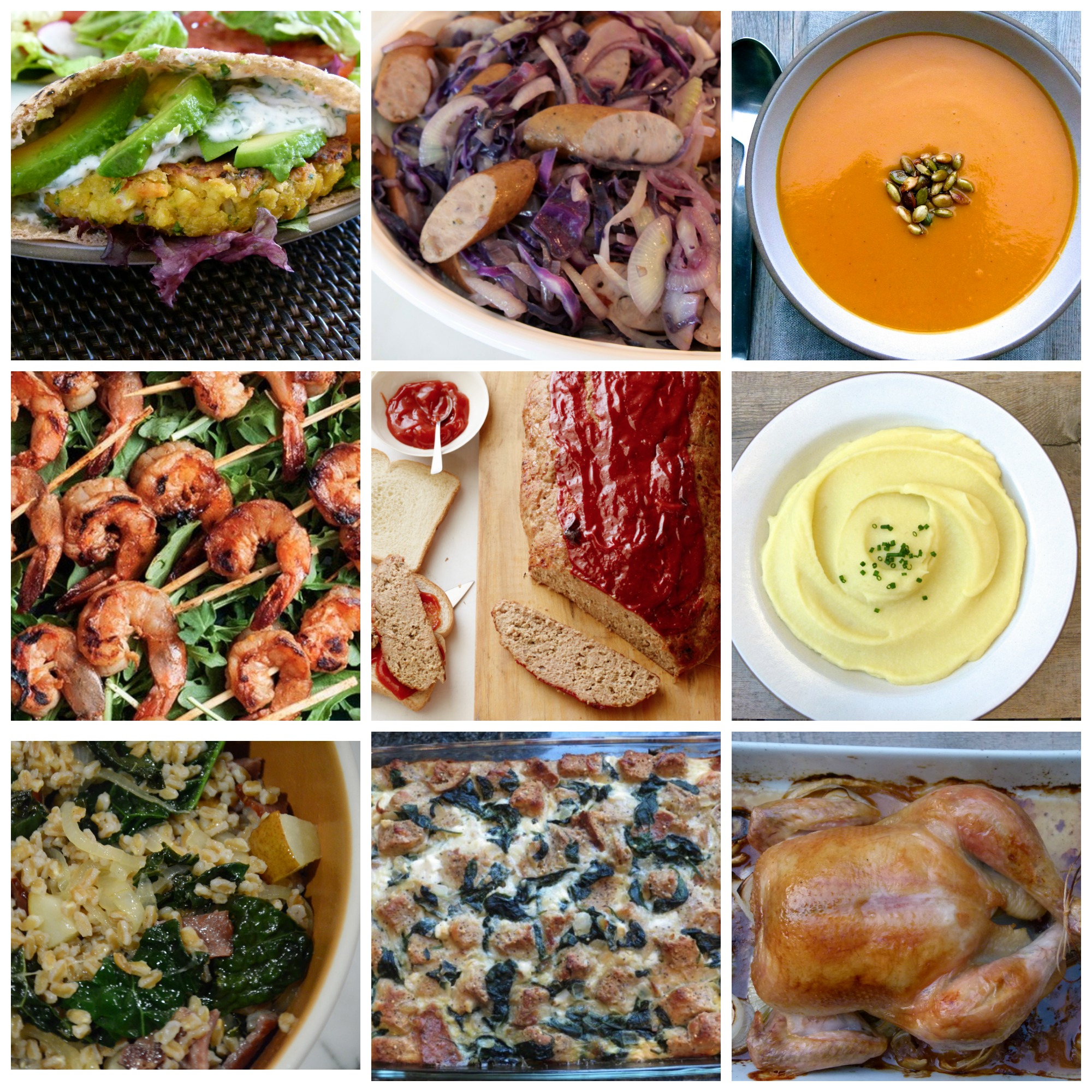 Here is your dinner planner for the week:
Monday: Chickpea burgers with yogurt-tahini sauce in pita or lettuce wrap, roasted broccoli and cauliflower (400 degrees with coconut oil or olive oil about 30 minutes)
Tuesday: Turkey sausages with fennel and cabbage, roasted potatoes with rosemary (400 degrees with olive oil and rosemary about 40 minutes, depending on size of potatoes)
Wednesday: Sweet potato coconut soup, asian marinated shrimp (use this recipe but broil instead of grill)
Thursday: Ina's meatloaf, cauliflower mashed potatoes, roasted brussels sprouts (halved, 400 degrees about 30-40 minutes)
Friday: Farro with kale and turkey bacon, green salad with manchego, apples and walnuts + everyday salad dressing #2
Saturday Lunch: Spinach and feta strata
Sunday: Whole roasted chicken with carrots and potatoes, kale salad with avocado and toasted sunflower seeds (and this creamy lemon dressing)
Do Ahead:
Sunday
Make chickpeas for burgers if using from scratch
Make veggie stock or chicken stock for soup
Make chickpea burger patties and refrigerate
Make yogurt-tahini sauce for chickpea burgers
Cut cauliflower and broccoli into florets
Shred cabbage
Slice fennel
Tuesday
Make marinade for shrimp (do not marinate today though)
Wash greens for salad
Shred manchego for salad
Wednesday
I'll do this in the morning: Make meatloaf and refrigerate until ready to bake
Make everyday salad dressing #2
Wash, dry, de-stem, and chop kale for salad
Make creamy lemon dressing
Friday
Make strata and refrigerate
Salt chicken when you get home from the market
Here's a link to all my previous dinner planners.