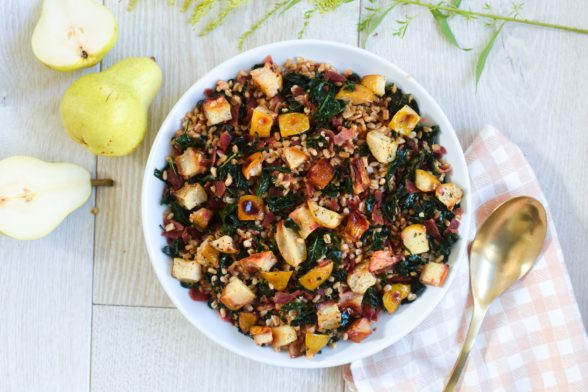 I hope your Christmas was merry.  We have been sharing a lovely week with my family in New York.   My mother really outdid herself and gave me Christmas day off, which was a gift unto itself.  If you read my post last week, you may remember the multitude of Christmas Eve traditions that continue to thrive in my family.   I was obsessing about our tradition where everyone brings a a fish dish to dinner except those who are pregnant, who can bring an (easy-to-make) salad instead.  So I did some detective work the week before the holiday and I was assured by all the newlyweds and those with more than 2 children that there would be no salad-making this year.   Hmmph.  All fish and pasta makes a very unbalanced meal according to yours truly, so I took it upon myself to start a new tradition whereby allowing a very NOT pregnant me to bring a salad.  Although making Brussels Sprout Salad by myself for 80 people was not taking the easy way out.  I was counting on my sisters and daughters to help, but they disappeared on me to go start a 1,000 piece puzzle.  Regardless, the sprouts were a huge hit, even with those who claim to hate Brussels sprouts (really?) and I was happy to provide something green and fresh for the meal.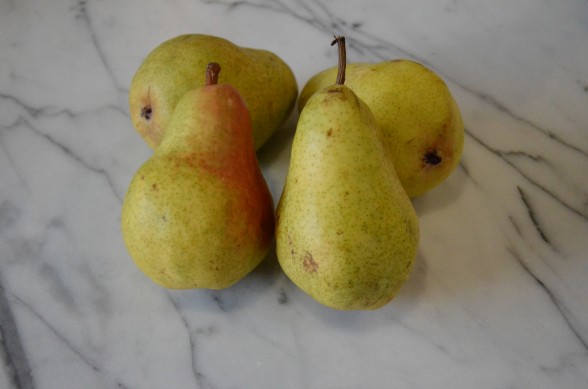 But low and behold, just as everyone was comfortably wedged into his or her seat and practically finished eating, my cousin Marie pulled off a good one.  In a move of pure drama, she waltzed into the dining room untraditionally late with a giant wooden bowl and, you guessed it, asked "salad anyone?"  Well, let me tell you there's nothing more a big Italian family likes than the thought of becoming bigger.  The squeals and cheers were deafening, especially to my husband seated 2 inches from me.  The applause lasted for a solid ten minutes.  More wine was poured and toasts were offered.  Still my favorite night of the year.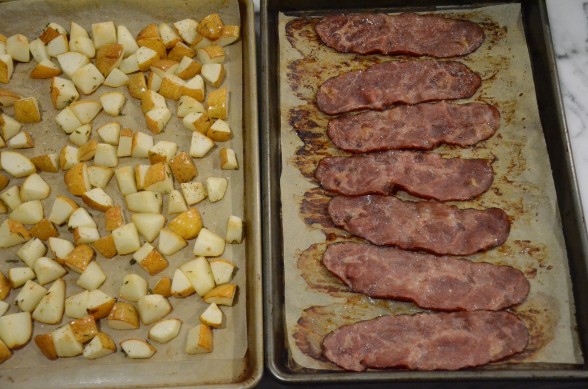 But at this point, I have had my fill of pasta and bread, cookies and wine.  I want my regular food back.  I want my whole grains and my BFF kale.  I want to make one of my favorite dishes, Farro and Kale with Roasted Pears and Turkey Bacon.  Vegetarians, don't leave me here.  Just drop the bacon and we'll stay friends.  This is too good to miss.  I love to pair this with a hearty salad of mixed greens, shaved fennel, and walnuts.  Ahhhhh…..almost meatless Monday.  Happy day.
I want you to make this and when you do, just make a little salad or a simple side of roasted vegetables.  If you need to, you can sub barley for the farro, and your favorite green for the kale, although isn't kale your favorite?  Speaking of favorites, I can't believe I have yet to post a recipe with my favorite fall fruit, pears.  Why is it that apples get all the attention at this time of year?  I think pears are so underappreciated, so versatile and so delicious.  I'm rooting for pears!  I'll even post a simple, but luscious pear dessert on Friday, just in time for your New Year's Eve party.  Goodness.  So much to celebrate.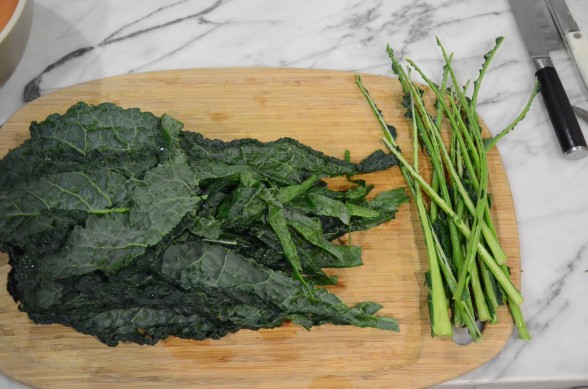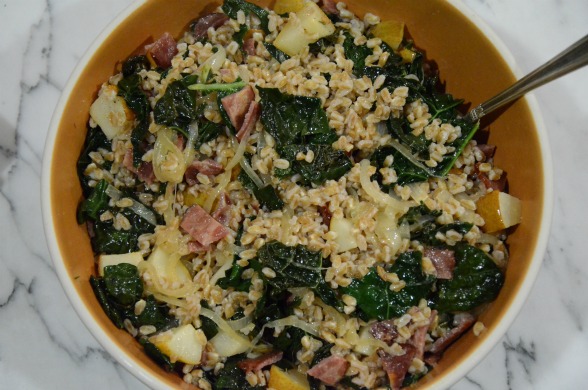 Farro and Kale with Roasted Pears and Turkey Bacon
Author:
Pamela, adapted from the Los Angeles Times
Ingredients
3 firm but ripe pears (about 1 ½ pounds), cored and cut into ¾-inch cubes (I used Bartlett)
3 Tablespoons olive oil, divided
1 teaspoon chopped thyme
Sea salt
Freshly ground black pepper
½ pound turkey bacon
2 cups uncooked farro
1 onion, thinly sliced
⅔ cup dry white wine (or chicken stock)
¾ pound Tuscan kale (or kale of your choice), stems removed and roughly chopped, about 8 cups
3-4 Tablespoons lemon juice
2 Tablespoons unsalted butter
Instructions
Preheat the oven to 425 degrees. In a large bowl, gently toss the pears with 1 Tablespoon oil and 1 teaspoon thyme. Spread the pears out in a single layer on a parchment-lined baking sheet and sprinkle with ¼ teaspoon sea salt and several grinds of black pepper. Roast, turning occasionally until golden brown and fragrant, about 25 minutes. Remove and allow to cool.
On a large parchment-lined baking sheet, arrange the turkey bacon slices. Bake at 425 degrees until top is crisp. Turn once and cook the other side until crisp, about 15 minutes total. Remove from oven and allow to sit until cool enough to handle. Then chop coarsely.
Rinse the farro and place in a large pot with a pinch of sea salt and enough water to cover by at least 2 inches. Bring water to a boil and simmer until tender, about 30 minutes. Drain well!
Meanwhile, heat the remaining 2 Tablespoons oil in a large skillet over medium heat. Add the onion, a sprinkling of sea salt and black pepper and cook, stirring often, until golden brown, about 10 minutes. Remove the pan from the heat and stir in the wine. Return the pan to medium heat. Cook until most of the wine is absorbed, about 2 minutes, stirring often and removing any bits of flavor on the bottom of the pan. Stir in the kale and season with salt and pepper. Cover and cook until the kale is just tender and still vibrant green, about 7 minutes. Stir halfway.
In a large serving bowl, combine farro with lemon juice and butter. Stir in the kale and turkey bacon. Gently fold in the pears. Taste for seasoning and serve immediately.