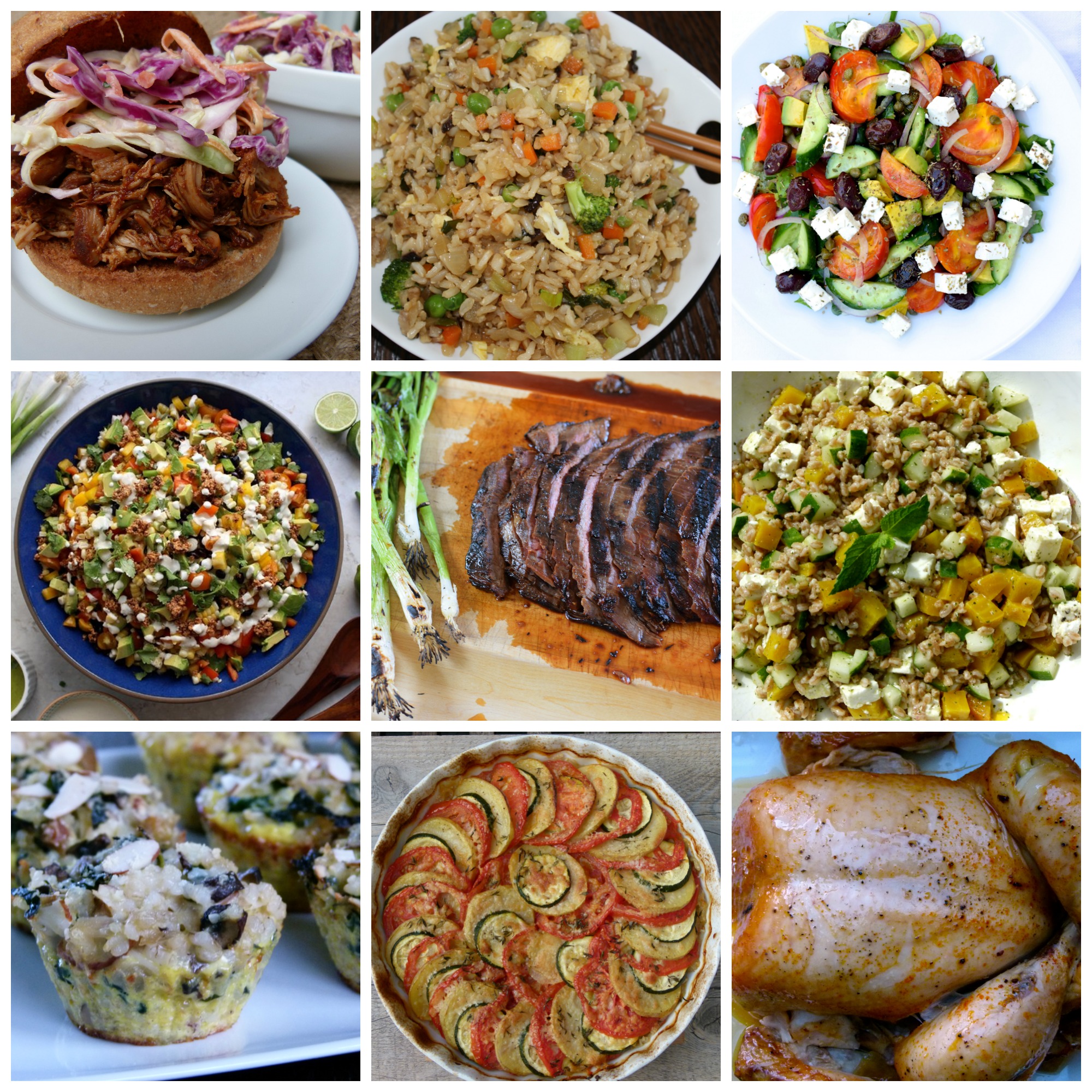 Ah, the party's over.  My last day of summer is Labor Day.  Mr. Picky starts school on Tuesday, so I have asked him to make a list of breakfasts, lunches and dinners he would happily eat.  So, many of this week's dinner ideas come from my son.  I am not normally this democratic, but I believe in starting the year on a strong note!
Here is your dinner planner for the week:
Labor Day: Slow cooker BBQ chicken sandwiches, coleslaw, and sweet potato fries
Tuesday: Vegetable fried rice, sesame spinach salad
Wednesday: Grilled shrimp, California Greek salad
Thursday: Vegan taco salad from the Crunchy Radish
Friday: Grilled marinated flank steak, farro with golden beets, cucumber and feta
Saturday lunch: Kale, mushroom and brown rice bake
Sunday: Roasted summer vegetable tian, slow cooker whole chicken
Do ahead:
Sunday
Prep (wash, dry, shred and refrigerate) cabbage and carrots for coleslaw
Make coleslaw dressing
Cut sweet potatoes into fries and refrigerate
Make spice mix for sweet potato fries
Make rice for fried rice and brown rice bake
Make sesame spinach salad dressing
Make Greek salad dressing
Make dressing, cashew cream, and walnut chorizo for taco salad
Wash kale
Thursday
Marinate flank steak
Make farro for salad
Roast Beets for salad
Make mint dressing for farro salad
Friday
salt chicken for Sunday's slow cooker chicken
Here is a link to all of my dinner planners.