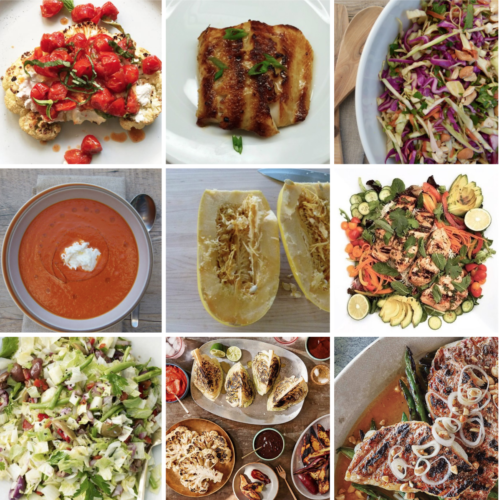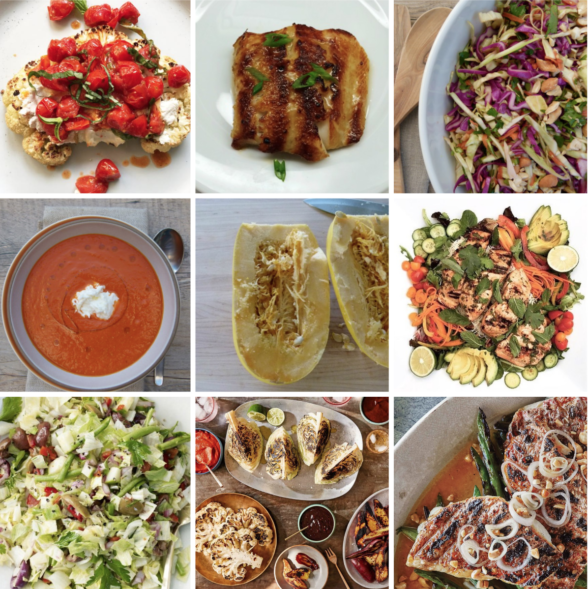 My son's last day of school is this Wednesday and I am looking forward to him having a bit of a break.  I am personally looking forward to having a break from making lunches.  Have I mentioned that before?  (I'm pretty sure I have LOL.)  One of my daughters has an internship in Pittsburgh for the summer, so I am going to visit her next weekend.  I promised her we'd do a little meal prep in her apartment before I left.  Both my girls really like home-cooked meals which means I have at least done one thing right!  They both cook for themselves often, but it's always more enjoyable when your mom does it for you.  Nothing could make me happier!
I just finished filming June's online cooking class which is a brunch menu, although truly the recipes can be eaten any time of day.  I taught the recipes all week and they are fabulous!  Plus, as always, lots of good info about nutrition, making the recipes your own, and more.  The goal of all my classes is to encourage you to cook more, with ease and confidence, and ultimately make you a better cook so that you can cook without recipes! A dinner planner is one strategy to help you cook with less stress, more often and more healthfully + you'll save money when you only buy wheat you need.
Here's your dinner planner for the week:
Meatless Monday: Cauliflower Steaks Caprese , arugula salad with pine nuts, radishes and everyday salad dressing #1
Tuesday: Miso Glazed Black Cod with Asian Slaw, add some steamed black rice if you need more
Wednesday: Quick Thai Yellow Vegetable Curry from my cookbook, serve with rice, noodles or shirataki noodles if you need more
Thursday: Fresh Tomato Soup, spaghetti squash (method here) with pesto and peas
Friday: Steak from Thai Steak Salad recipe over a variety of your favorite chopped fresh veggies. Grill up a ton of veggies! Use this Plant Based Grilling Guide by Goop for reference.
Saturday Brunch: Baked mixed berry oatmeal
Sunday: Grilled Red Snapper with Green Beans and Lime  from Healthyish, sub brown sugar for coconut sugar
Here's what you can do ahead of time:
Sunday:
Make all dressings, sauces and sides
Wash and prep veggies
Monday:
Marinate cod
Tuesday:
Make Thursday's soup
Thursday:
Marinate steak
Here's a link to my previous dinner planners.
I have LOVED seeing all your creations of my recipes on Instagram. If you make any of my recipes, please tag me @pamelasalzman #pamelasalzman so I can check them out!
Click here to learn more about my online cooking classes! If you like my recipes, you'll LOVE my cookbook!  If you have 1 minute, would you mind leaving a review on amazon?  I would be so grateful, thank you!