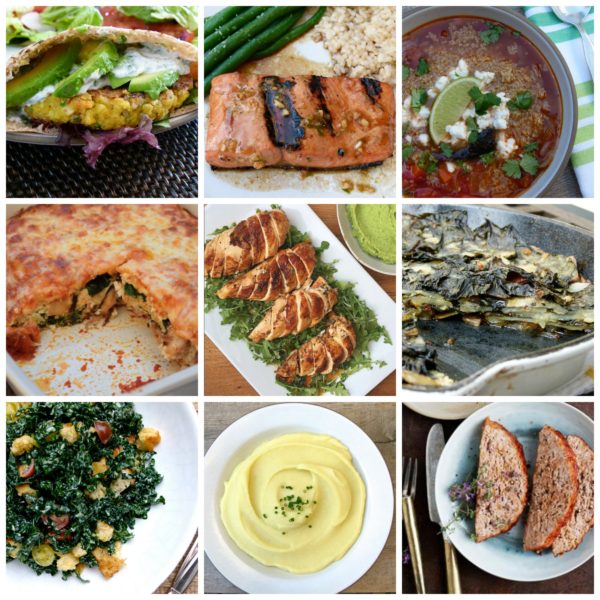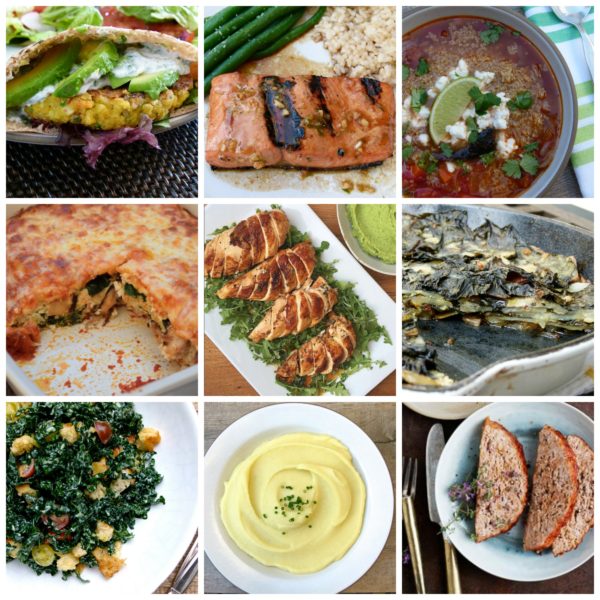 My dinner planner this week needs to be Passover-friendly, at least until Saturday night at sundown when Passover ends.  Thats when my husband likes to carb-out like he's been on "Survivor" and hasn't seen a piece of bread or a grain in months.  It's only 8 days without these, but psychologically he feels super deprived and all he can think about is pizza, pasta and bread on that last night.  It's a cheat meal like no other!  Hope you all have a great week. xo
Here's the dinner planner for this week:
Meatless Monday:  Caldo Tlapeno soup and green salad with Everyday Salad Dressing #2
Tuesday:  Swiss chard and potato gratin, simple roast chicken breasts (take bone-in, skin-on chicken breasts and rub with olive oil or melted butter, season generously with salt and pepper, although I prefer to salt the chicken when I bring it home from the market, roast at 375 for 35-40 minutes and broil for 30 seconds. Take temp of chicken with a meat thermometer and make sure it's at 165 degrees.
Wednesday: Matzoh lasagne (feel free to add browned ground meat in between layers,) roasted asparagus
Thursday:  Ina's Asian salmon, sesame spinach salad, roasted radishes
Friday:  Turkey meatloaf from It's All Easy Cookbook (i'm going to try this with matzoh meal instead of oats), cauli-mashed potatoes, garlic broccoli
Saturday:  Pizza night to end Passover!
Sunday:  Chickpea burgers with pita and avocado and kale salad with creamy lemon dressing
Here's what you can do ahead if you want:
Sunday
Make stock for soup (veggie recipe, chicken recipe)
Make all salad dressings and refrigerate
Make marinara sauce for lasagne and pizzas
Salt chicken for Tuesday
Make marinade for salmon and refrigerate
Wash Swiss chard and salad greens
Monday
Assemble Swiss chard gratin and refrigerate
Prep (wash, dry and trim) asparagus and radishes
Tuesday
Wash, dry and de-stem kale
Prep cauliflower for cauli-mash
Prep broccoli