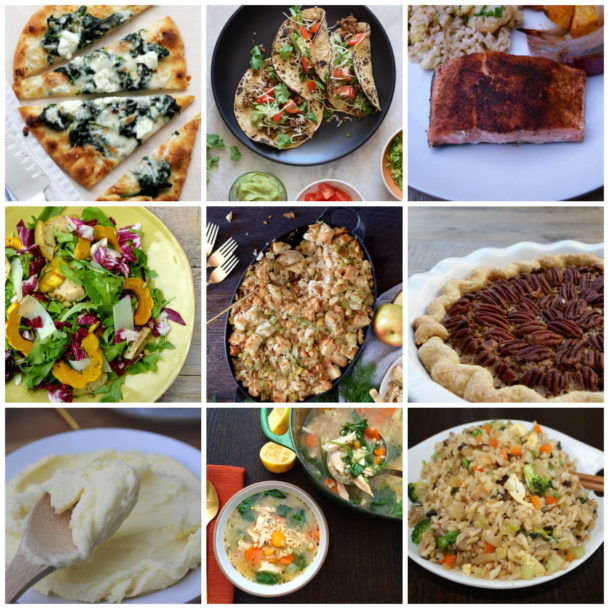 We had a great experience with our Korean exchange students (I don't know if I mentioned we picked up another one last Sunday!), but today we said our goodbyes and they went back to their families.  Even though we'll miss them, the timing is rather perfect since my daughters are coming back from college on Tuesday evening for Thanksgiving break.  They both said they can't wait to come home, but I think they're looking more forward to the food than seeing me. 😉  Speaking of food and Thanksgiving, I'm getting started on my applesauce and cranberry sauce tomorrow (Sunday.)  My husband told me he is going to surprise me with a specialty cocktail on Thanksgiving.  I don't like surprises on Thanksgiving.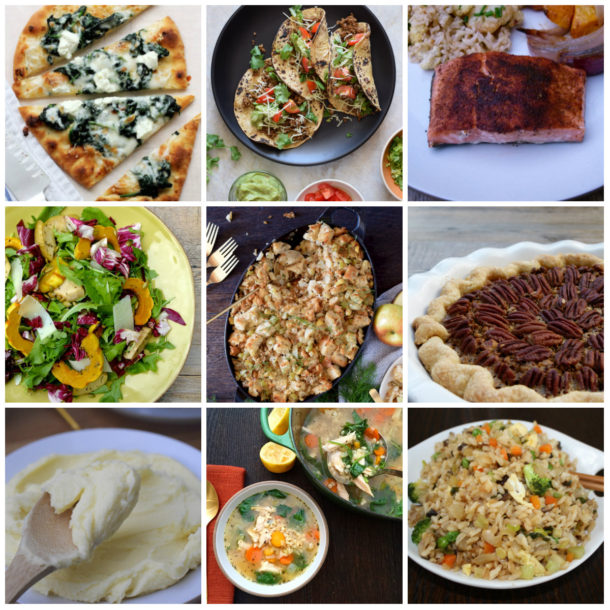 Here's your EASY-PEASY menu this week:
Monday: Naan Pizzas and Salad
Tuesday: Beef Tacos and Cilantro-Lime Slaw
Wednesday: Spice-Rubbed Salmon, Brown Rice, Broccoli with Chili and Garlic
THANKSGIVING:  See this post for what I am making
Friday: Shepherd's Pie ( In an 8 x 8 casserole dish add 2 cups leftover roasted veggies, 2 cups of cubed leftover turkey (or 2 cups more veggies), 1 cup gravy mixed with 1 cup of stock, top with mashed potatoes and grated cheese or a little melted butter, bake at 350 until bubbly)
Saturday Lunch: Lemon Turkey and Barley Soup
Sunday: Turkey and vegetable fried rice (here's a link to veggie fried rice which can provide a road map for how to make it)
Nothing really to prep ahead unless you want to make the taco seasoning a day or two ahead.
Here's a link to all my other dinner planners.