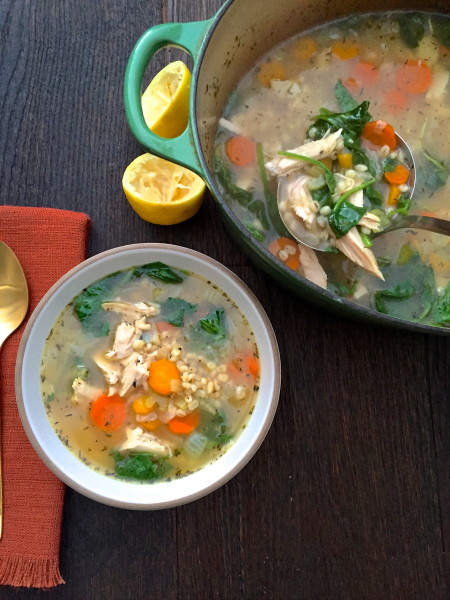 Maybe you're in the whirlwind of Thanksgiving preparation madness and can't focus on the day after quite yet.  But just thinking about this soup relaxes me.  You know how I am rather structured and favoring traditions on Thanksgiving?  I am just as much that way the day after Thanksgiving.  I stay in my pajamas until noon, forgoing the turkey burn spin class that everyone else is at, in favor of a very leisurely breakfast with my family and holiday shopping on my laptop.  But the first thing I do on Friday morning is to start my turkey stock on the stove with last night's carcasses and fresh aromatic vegetables.  Now when I smell turkey stock, it feels like a day off.  And then I always make some version of a simple turkey soup for dinner.  What's nice about using the remnants of a roasted bird versus a raw one, is that you don't have the accumulation of fat to contend with.  So the resulting stock can be used that same day (as opposed to waiting until the next day to remove the fat that has solidified from the top.)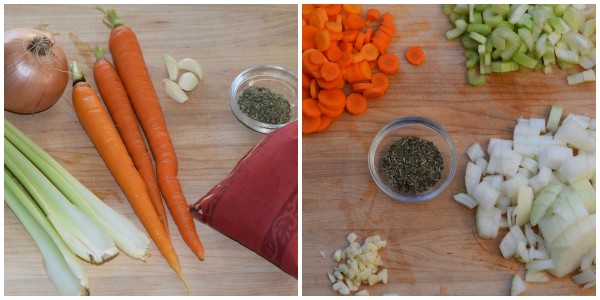 In general, you can take any soup which calls for chicken and chicken stock and replace it with turkey.  Turkey just has a stronger, more distinctive flavor which tastes like….turkey!  But you can take my Chicken and Lime Soup with Avocado and use turkey there, or Italian Wedding Soup with shredded turkey instead of turkey meatballs, and so forth.  Or just make a batch of stock and freeze it for a rainy day.  This soup though, is the perfect antidote to all the richness from Thanksgiving dinner.  It's a nice, light broth soup with a little tang from fresh lemon juice.  I love that it doesn't taste like yesterday's meal.  I personally like eating my leftovers in a transformed way, as opposed to just heating them up and having the same exact meal the next day.  Not that there's anything wrong with that, of course.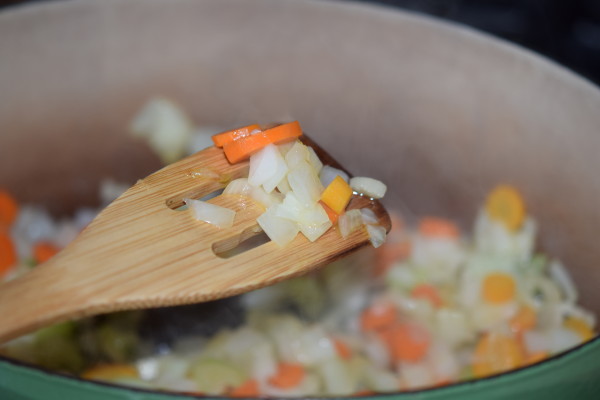 I had some turkey leftovers from a recent class, so I made this Lemon Turkey and Barley Soup for my family and they all, even Mr. Picky, loved it!  What's lovely about barley is that it thickens up the longer it sits so I enjoy this soup even more the next day, and so did my kids when I put it in their thermoses for school lunch.  If you are gluten-free, I think any kind of rice would be nice instead of barley.  Be mindful of the cooking times, though.  Brown rice takes 50 minutes and white takes 18.  I asked the kids what they thought of the lemon juice in the soup and they all thought it was the perfect amount — definitely lemony, but not too much.  I personally would have liked a little more lemon, but that's something that can be added to each individual's bowl, as well.  It's a nice, fresh twist on a barley soup.  For a more traditional barley soup, check out this link here and sub turkey stock if you like.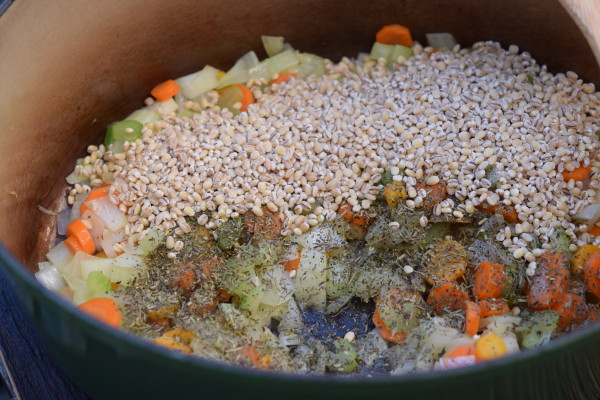 Ironically, this year my day after Thanksgiving will be different.  I'll be waking up before the sun comes up and heading over to KTLA Channel 5 (not in my pajamas) armed with my Thanksgiving leftovers to make some delicious recipes with the anchors that morning.  If you are in LA and are interested in tuning in, my segment is scheduled for 9:45 am!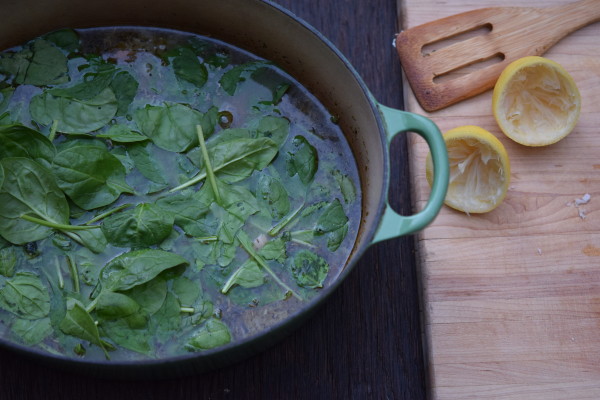 Until then, I hope you have a wonderful holiday.  I always remind myself in the midst of the planning and prep and cooking that this day is about being mindful of all we have to be thankful for — and there's always, always something.  I am so grateful for all of you and my students, from whom I learn so much and who inspire me every day!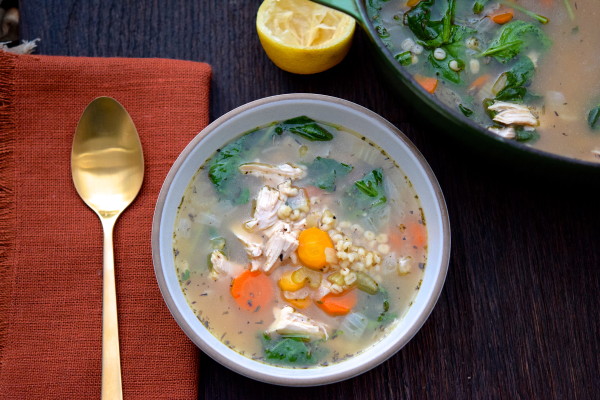 Lemon Turkey and Barley Soup
Ingredients
2 Tablespoons unrefined, cold pressed extra-virgin olive oil
1 onion, chopped
3 large carrots, sliced
3 stalks of celery, chopped
4 cloves garlic, finely chopped
1 Tablespoon herbs de provence*
8 cups turkey or chicken stock, preferably homemade
¾ cup uncooked barley (not hulled – takes too long) I like Bob's Red Mill or Arrowhead Mills, which say "pearled," but they're only semi-pearled.
2 teaspoons sea salt
freshly ground black pepper, to taste
1 pound leftover turkey meat, shredded or cubed
2- 4 Tablespoons freshly squeezed lemon juice (I used 4 Tablespoons and thought it was perfect)
5 ounces (about 5 cups, packed) fresh baby spinach leaves
Grated Pecorino or Parmesan cheese (optional)
Instructions
Warm the olive oil in a large pot over medium heat. Add the onion, carrots, celery and garlic and sauté until the onions are translucent, about 8 minutes.
Add the herbs de provence and stir.
Add the stock, barley, salt and pepper and bring to a boil. Lower to a simmer and cook partially covered until the barley is tender, at least 30 minutes.
Stir in the cooked turkey and simmer until turkey is heated through. If you want the barley to become larger and thicken the soup a little, just simmer another 10-20 minutes.
Stir in the lemon juice and spinach and cook until spinach is just wilted. Taste for seasoning and add additional salt, pepper or lemon juice, if needed. Serve with grated Pecorino or Parmesan cheese, if desired.
Notes
* Herbs de provence is a blend of dried herbs which often include thyme, oregano, savory, marjoram, rosemary, and other herbs. If you don't have herbs de provence, feel free to make your own blend of these herbs to use instead.
** You can also substitute 1-2 cups cooked grains and decrease the stock to 6-7 cups. You will just need to warm the grains through and not cook them for the full amount of time.