My son started sniffling two weeks ago and it turned into a full-blown cold despite my efforts to get him to bed early every night and feed him lots of nutrient dense foods.  He was resigned to succumbing to this September virus, "Mom, there's no point.  I get a cold every year a few weeks after school starts."  Has he not learned about the power of the mind and positive thinking? Sheesh!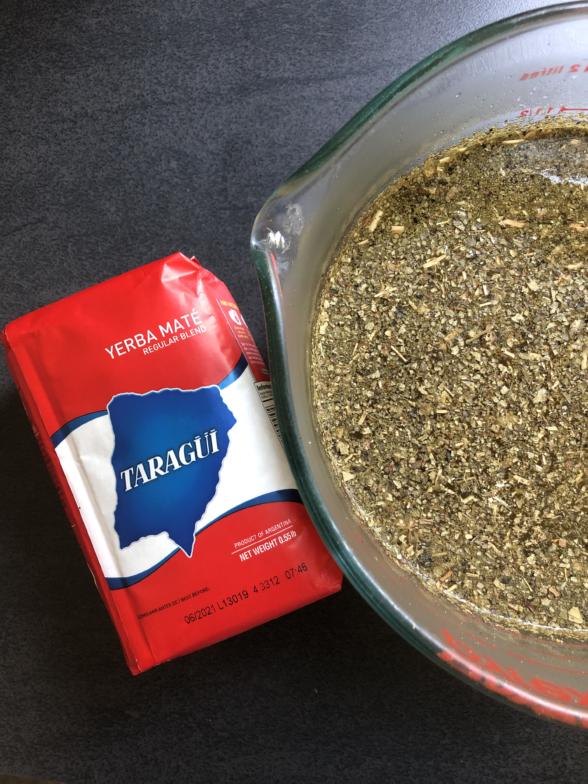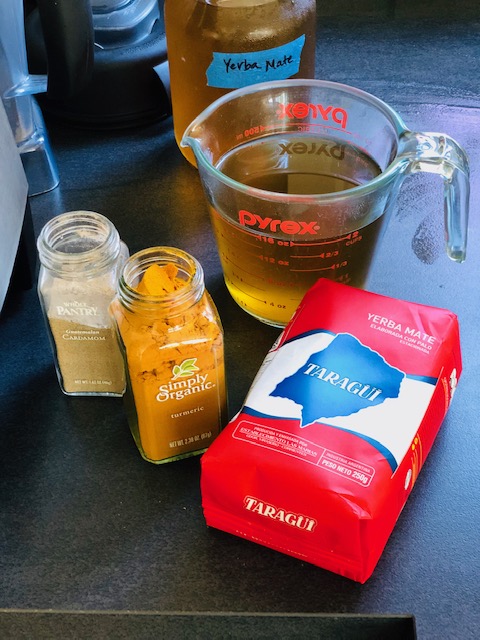 But I do see this a lot with kids after school starts.  They're exposed to new germs in contained environments, maybe sleeping a little less and being more stressed out than in the summer (in the case of high school students.) And we know what can happen when kids get sick – parents and even grandparents can catch the same viruses.  There are a few recommended ways to boost the immune system.  I actually wrote a blogpost about this subject many, many years ago and the information is still valid.  Washing hands regularly, getting enough sleep, eating nutrient-dense foods, especially ones with antioxidants (e.g. bright-colored fruits and vegetables, yerba mate), anti-bacterial (e.g. garlic) and immunity-boosting (e.g. Japanese mushrooms) properties, etc.  Something that was not on my radar that many years ago is Argentinian yerba mate, a type of tea with numerous health benefits.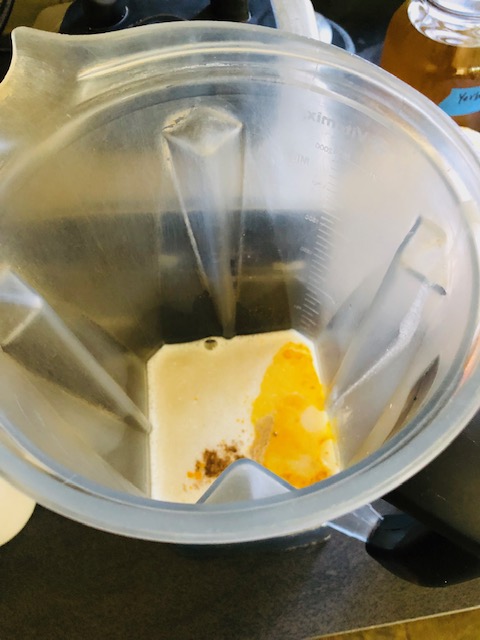 I've mentioned before that I am Team Tea, not Coffee.  I drink tea almost every day and I am especially fond of Argentinian Yerba Mate for the energizing boost I feel without the jitters.  It is also a higher quality yerba mate than others I have tried, in my opinion. Sometimes I drink it straight up, in the summer I drink it cold and maybe mixed with a little fruit juice to sweeten it.  And on the weekends, I like to take my time and make special drinks to savor, like almond mylk yerba mate (new, accepted spelling of milk when it's not from a cow just FYI) lattes infused with a little cinnamon or chai spice.  This month, pumpkin spice lattes reign supreme, but I'm mixing it up a bit with a tasty immunity-boosting tonic to keep you strong.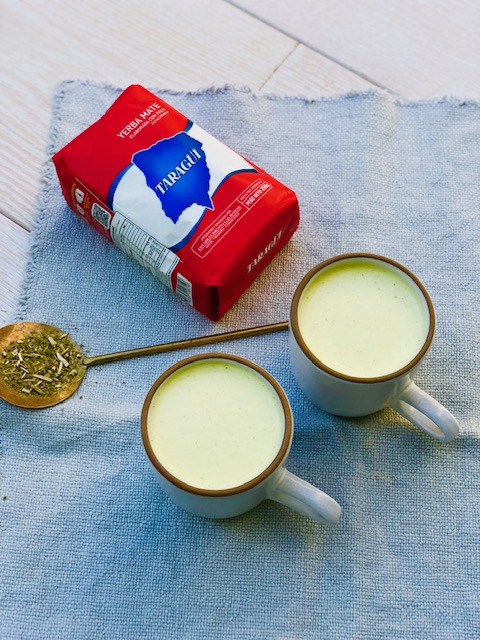 My newest yerba concoction is a delicious, immunity-boosting yerba mate infused with turmeric, cardamom and coconut milk!  It's really simple to make, a great way to warm up in the morning, and provides health benefits to boost.  Turmeric is very anti-inflammatory, anti-viral and anti-bacterial.  Just a reminder that in order to fully absorb the powerful curcumin in turmeric, you must consume it with at least a grind of black pepper.  In fact, black pepper can boost the bioavailability of curcumin by up to 2000%. Coconut also has anti-bacterial and anti-viral properties and adds a nice dose of healthy fat here.  Cardamom is a spice I can't wait to use more of, but feel free to sub ground cinnamon instead if you don't have it.  Cardamom does not taste like cinnamon though.  It is kind of herbal + citrus + spice all at once.  It's really good in baked goods, and it's a natural match with tea.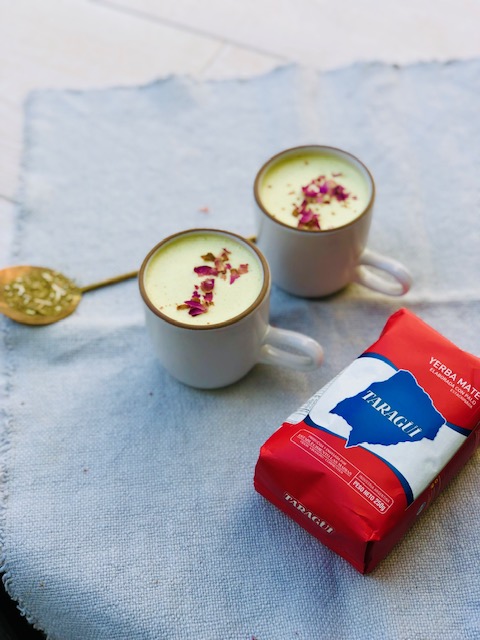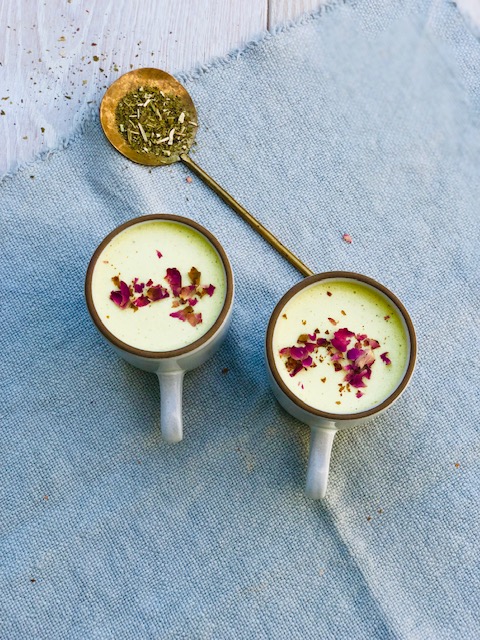 I am really loving this new yerba mate combo and I hope you give it a try.  If you're looking for Argentinian yerba mate, check out this website for more info and good brands.  I have seen some at Whole Foods and brands like Rosamonteand CBSe on Amazon.  Stay healthy!!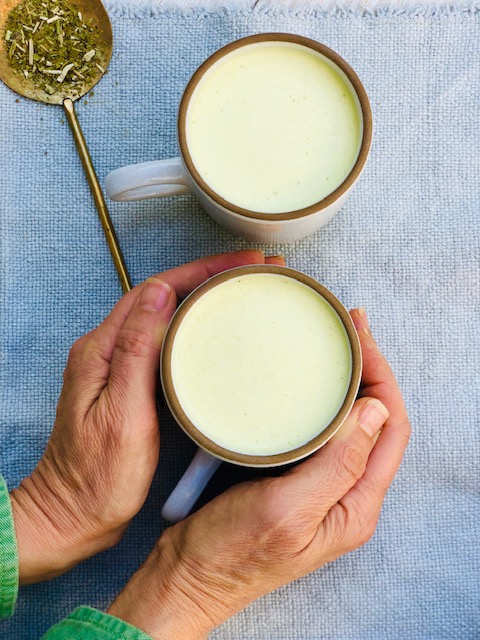 If you head to my Instagram page today, you'll find a great giveaway for a $100 Whole Foods gift card!!  That way, you can head to Whole Foods to pick up everything you need (and more) to make this recipe. Details in my IG post!
Shop the tools for this recipe by clicking on the images below:

Yerba Mate Turmeric Coconut Milk Latte
Ingredients
2 cups brewed Yerba Mate tea*
1 Tablespoon raw honey or pure maple syrup, or your favorite sweetener
½ cup full fat coconut milk (warmed if you'd like; blend the coconut milk in the can before you pour it out)
¼ teaspoon ground cardamom
¼ teaspoon ground turmeric
A grind of black pepper
Instructions
Place all ingredients in a blender and blend until smooth and creamy.
Notes
*How to make yerba mate: Place 2-3 Tablespoons of loose yerba mate tea in a large glass measuring cup or jar. Pour 2 cups of hot (not boiling) water over the tea and allow to steep for 5 minutes. Strain through a tea strainer or fine mesh sieve into the blender if you are going to make this immediately.