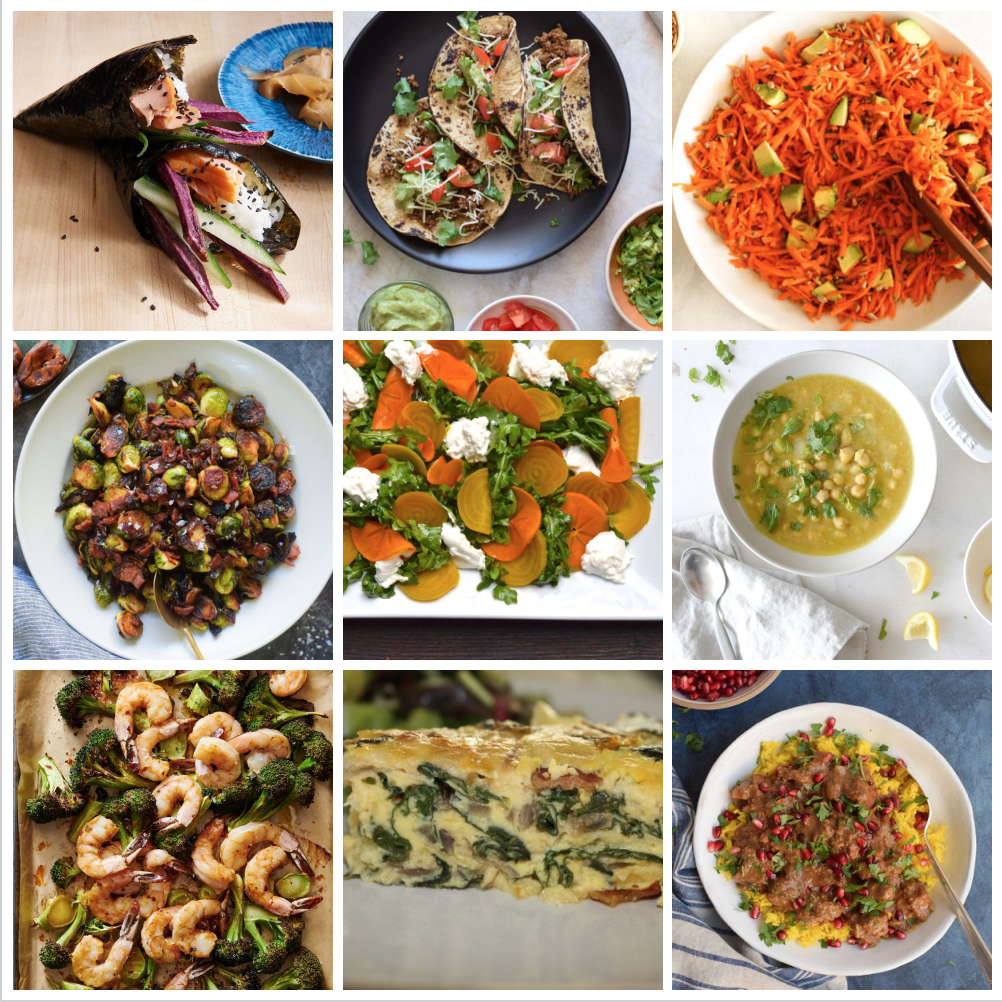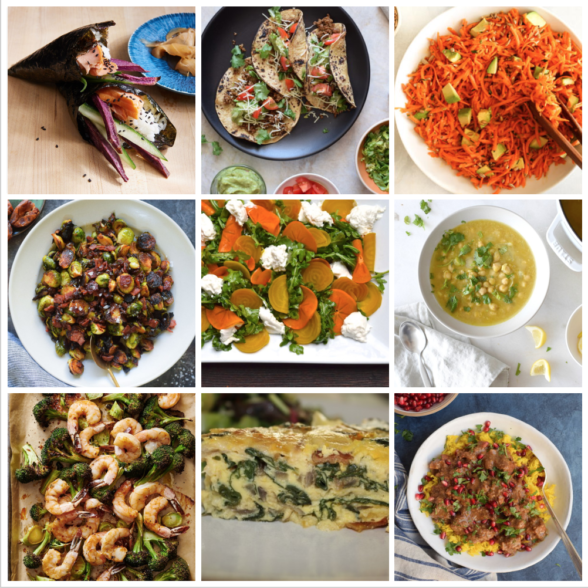 I  just had the most wonderful week in Stony Brook with my mom.  The weather was a 10/10 and I was also able to see my sisters and their families and my auntie.  So special! I came home a day early because my husband's 105-year-old Grandma Rose passed away while I was in NY.  She was very dear to me and I wanted to be there for her memorial service on Friday.  Many people in my community know her because I always post a picture with her on her birthday, and occasionally a video.  She lived a long and beautiful life, but we will miss her.
Looking forward, I will be doing more Thanksgiving prep this week like freezing stock and pie crusts, and towards the end of the week, I'll make cranberry sauce and applesauce!  Here's your dinner planner for the week:
Meatless Monday: Miso soup and veggie sushi rolls (you can add soooo many things, but I'm thinking roasted sweet potato, avocado and a spicy sriracha aioli
Tuesday: Beef/turkey or tempeh tacos (either in tortillas or lettuce leaves), guacamole, salsa, carrot salad 
Wednesday: brussels sprouts with turkey bacon and dates (good recipe for Thanksgiving, too!) served with cooked quinoa or cooked grain of choice
Thursday: Lemony chickpea soup,  arugula salad with persimmons, beets and burrata
Friday: Sheet pan shrimp with broccoli p. 261 from QTQ , black rice or riced vegetable of your choice
Saturday brunch: swiss chard frittata
Sunday: Fesenjan-style Chicken Stew with Walnut and Pomegranate Sauce, any cooked grain or cauliflower rice, green salad with vinaigrette of choice
If you need help, it is not too late to use my Thanksgiving Ebook!  It has every single Thanksgiving recipe, timeline, prep ahead tip, turkey troubleshooting guide and more – for only $10! Click here to order!
Here's what you can do ahead if it helps you:
Sunday:
Make chicken or vegetable stock
Make broth for miso soup
Prep vegetables for sushi rolls
Make taco seasoning spice mix
Grate carrots for salad
Make salad dressings
Tuesday:
Trim and halve brussels sprouts
Cook chickpeas, if making from scratch
Wednesday:
Roast beets
My new cookbook, Quicker Than Quick, is here!  I have LOVED seeing all your creations of my recipes on Instagram. If you make any of my recipes, please tag me @pamelasalzman #pamelasalzman so I can check them out!  If you have 1 minute, would you mind leaving a review on amazon?  I would be so grateful, thank you!
Take a peek at my first cookbook "Kitchen Matters"!