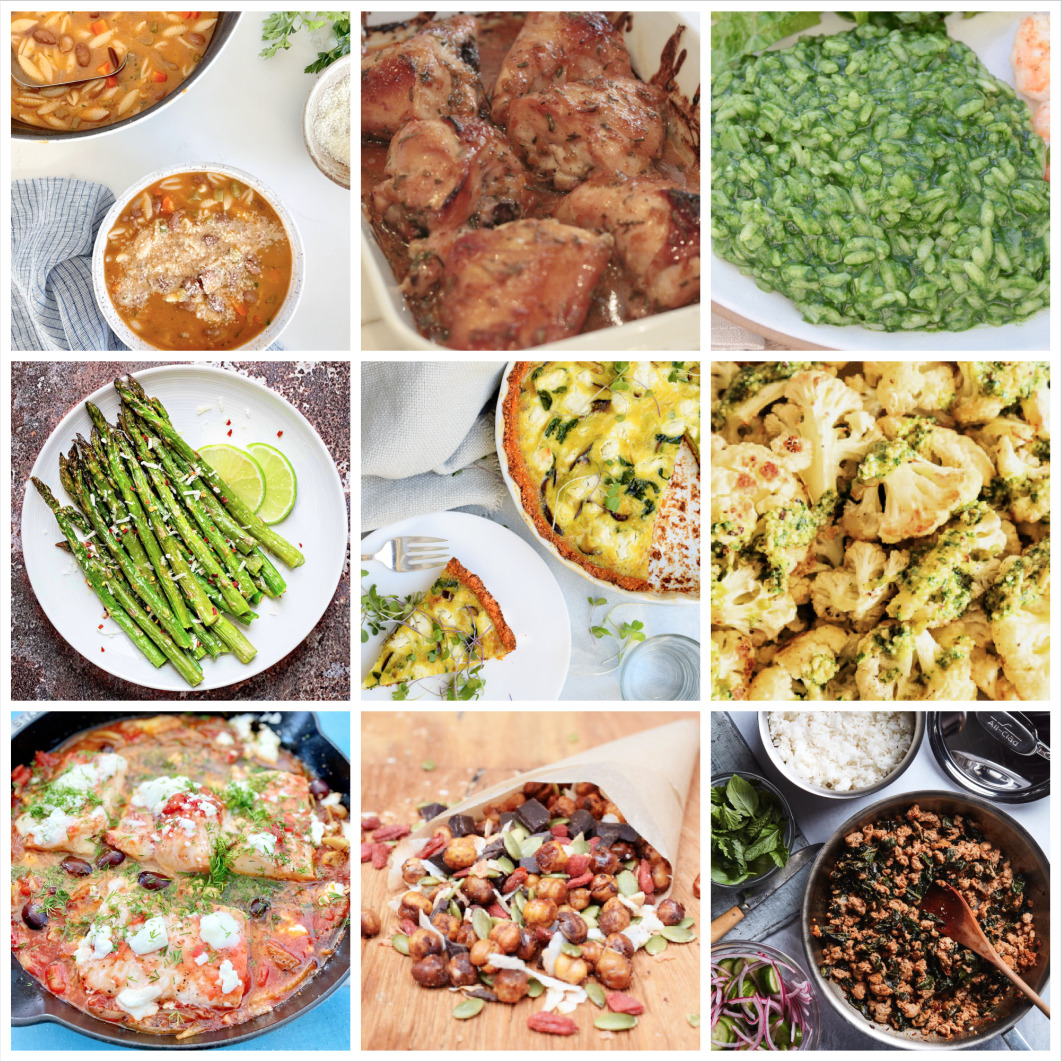 If you take my online monthly cooking class, the March class is up and the theme is all-new recipes for Easter and Passover. Yes, the recipes work for both holidays!! Here are the recipes covered:
Crustless Spinach-feta Pie (not a frittata), Honey-Lemon Roast Chicken with Thyme, Roasted Carrots with Calabrian Chile Yogurt and Mint, Wedge Salad with an Herby Dressing, and Flourless Brownie Cookies
As always, one of the things I strive to do is provide swaps for almost everything. I even provided a plant-based swap for the chicken (and it's not fake chicken!) If you are allergic or intolerant to an ingredient for which I did not list a sub, ask me and I'll give you a recommendation.
Also, if you live close to Manhattan Beach, please come join me at Pages Bookstore the evening of Tuesday, March 7th! I am hosting best-selling author Rebecca Serle for the paperback launch of her delightful book, One Italian Summer. We'll have a book chat and then meet all of you!! Tickets available here. Here's your dinner planner for the week:
Meatless Monday: Pasta e Fagioli Soup
Tuesday: Orange and rosemary glazed chicken, sautéed mixed veggies (I start with olive oil, sliced garlic and a pinch of crushed red pepper, then I add quick-cooking veggies and salt and pepper to taste. I saute whatever needs to get used up in the fridge.)
Wednesday: Spinach Risotto and sautéed shrimp, roasted asparagus
Thursday: Mushroom and leek quiche with sweet potato crust, roasted cauliflower with almond-herb sauce
Friday: Spetses Braised Cod, fresh green salad
Saturday brunch: full-fat or dairy-free yogurt topped with my Crunchy Chickpea Trail Mix and diced mango. Feel free to replace the yogurt base with oatmeal.
Sunday: Chicken Larb Bowls from What's Gaby Cooking
Here's what you can do in advance if it helps you:
Sunday:
Make stock if using homemade
Cook beans for soup if making from scratch
Make crunchy chickpea trail mix
Break cauliflower into florets
Monday:
Marinate chicken
Tuesday:
Make sweet potato crust for quiche and pre-bake
Wednesday:
Cook vegetables for quiche filling
Thursday:
Thaw cod fillets in the fridge overnight if using frozen cod
I have LOVED seeing all your creations of my recipes on Instagram. If you make any of my recipes, please tag me @pamelasalzman #pamelasalzman so I can check them out! I have a free Monday newsletter with my thoughts, new recipes, and things I'm loving lately. Subscribe here!
Order my cookbook, Quicker Than Quick! If you have 1 minute, would you mind leaving a review on amazon? I would be so grateful, thank you! Take a peek at my first cookbook "Kitchen Matters"!