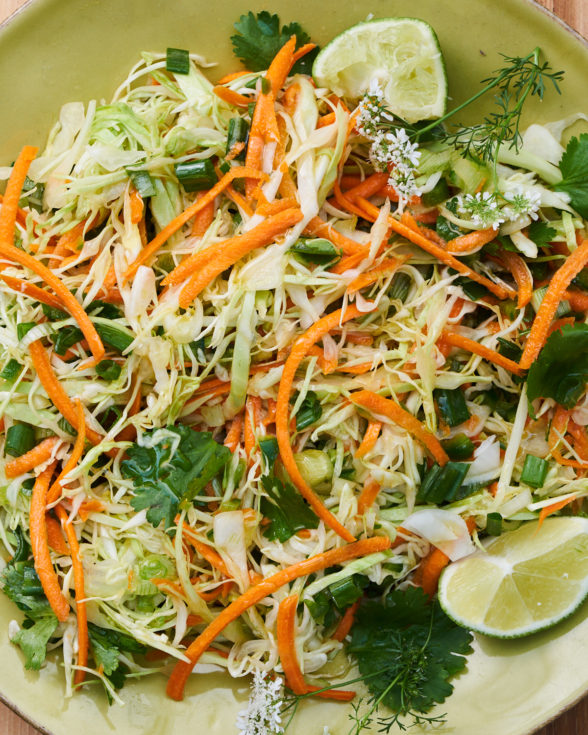 This was originally posted in 2011 and needed a refresh! Here's the original post:
I consider myself a good eater, that is I like a wide variety of foods and I am willing to try almost anything.  But I have my own personal standards (which my husband calls being a party pooper) and even though I don't believe there are any "bad" foods, there are some that just don't appeal to me.  You can imagine what some of these things are, but one food that I have never gotten into is deli coleslaw.  It's often a side with sandwiches or wraps, but I have wondered if most people eat it or does it end up in the garbage?  This type of coleslaw always seems so tired to me, overdressed with mayonnaise and soggy.  And I always have the feeling it was made a way long time ago.  But it's such a shame, because the foundation of coleslaw is something actually quite good for you — cabbage.  So full of Vitamin C, fiber and antioxidants, plus it's cheap.  I decided it was high time to revisit coleslaw and give it a makeover.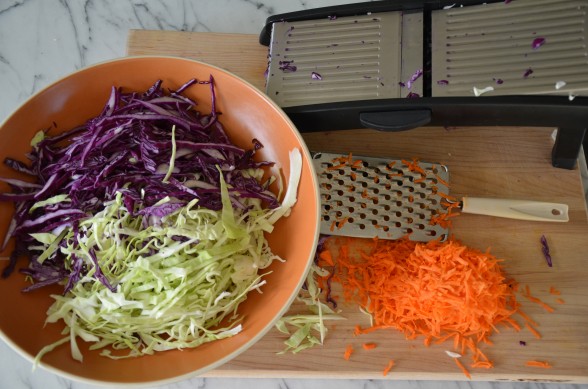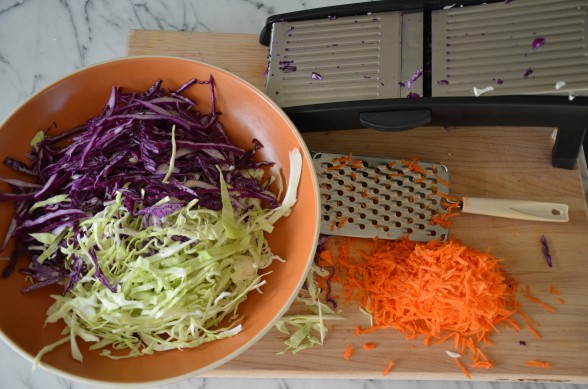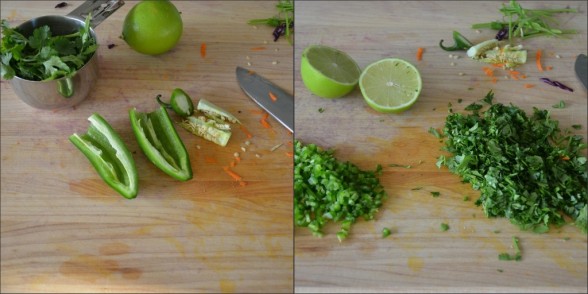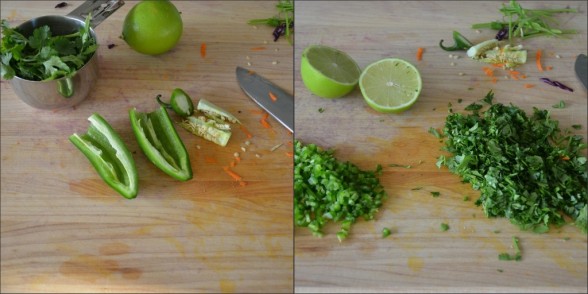 All I'm looking for is a crunchy, fresh, tangy side dish that will be perfect with all the grilled yummies that are served in the summer.  We eat lots of Mexican or Tex-Mex-type food around here, as well as simply prepared fish.  Cilantro and lime are the natural flavors that first came to mind.  Because cabbage is available all year long in California, I make this slaw all the time.  I just prepared it the other day for fish tacos, but very often I serve it alongside fajitas or grilled salmon.  My daughters make their own crazy taco combination with black beans, this slaw and feta.  I generally use just green cabbage for this slaw, but I happened to have a some purple cabbage in the fridge and in my book, the more color the better, especially purple which is a color we don't find too much in nature.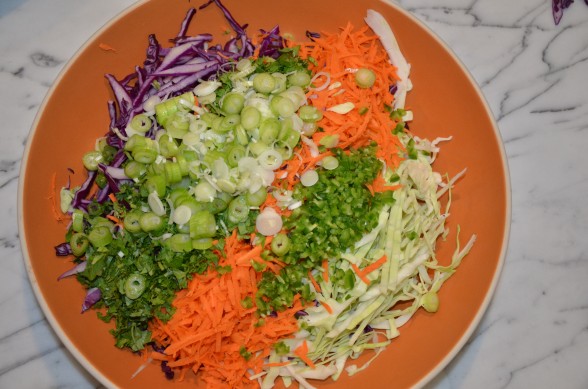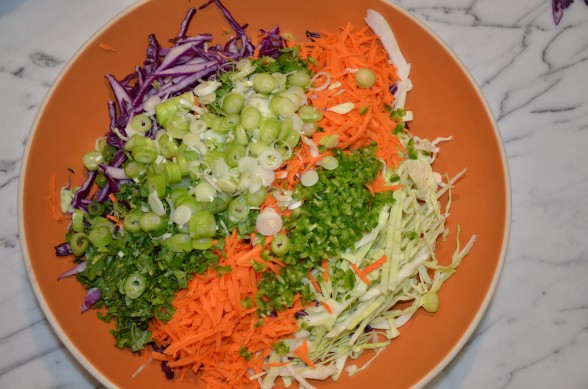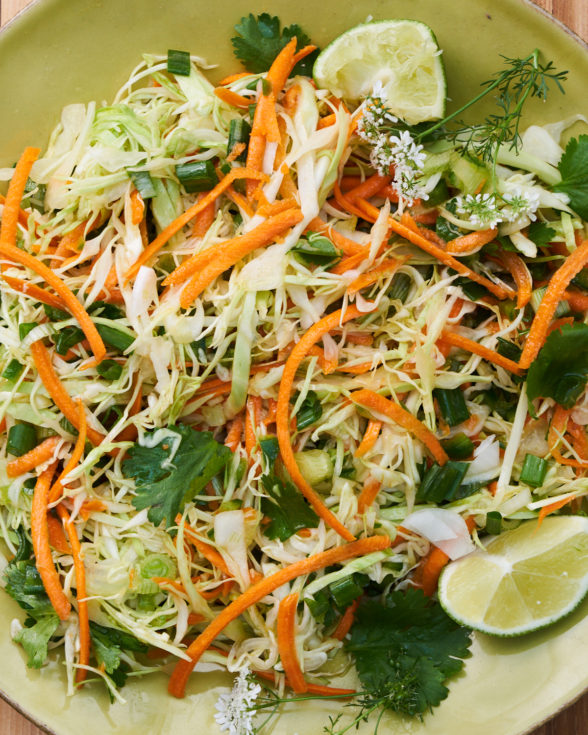 Since I know Mr. Picky will eat this slaw with tacos or grilled fish, I'll be making a batch this weekend when he returns home from camp.  We miss him desperately and I know he will need some good nutrition if his letter home is any indication of what he's been feeding himself.  I always love a side dish that can be made ahead.  And no shame using precut slaw mixes from the grocery store if that helps you.  This could be a welcome dish to turn out for summer's last hurrah!
You can shop the tools the I used for this recipe by clicking on the images below:

Cilantro-Lime Slaw
Author:
Pamela, adapted from several sources
Serves:
4-6 as a side dish
Ingredients
½ medium-large green cabbage or purple cabbage or a combination
1 large carrot, grated
3 scallions, white and light green parts, thinly sliced
1 jalapeno chile, seeded* and finely diced (optional, especially if you don't like heat)
¾ - 1 cup cilantro leaves and tender stems, chopped
3 Tablespoons freshly squeezed lime juice
3 Tablespoons, unrefined, cold pressed extra-virgin olive oil
½ teaspoon fine grain sea salt
Instructions
Core the cabbage and slice very thinly. I used a mandoline, but a sharp knife works perfectly well. Place in a large bowl with the grated carrot, scallions, jalapeno and cilantro. Toss to combine.
Add the lime juice, olive oil and salt to the cabbage mixture and combine well. Taste for seasoning.
Notes
*Leave the seeds if you like it hotter.
Sometimes I swap some of the oil for a little mayonnaise or chipotle mayonnaise.