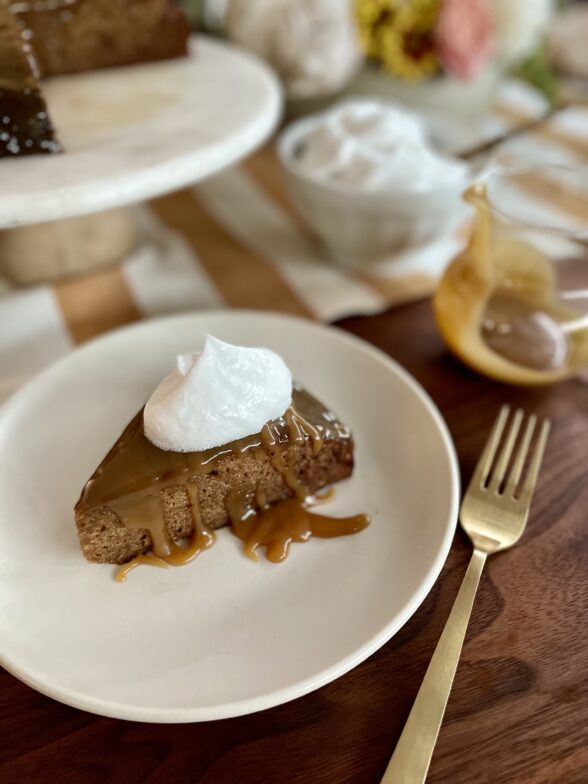 My daughter Anna and I are huge fans of "The Great British Baking Show." We are not normally cooking competition consumers, but this one has us captivated! It was actually because of this show that I learned that British "pudding" is not like American pudding.  I always assumed pudding was pudding.  Not so!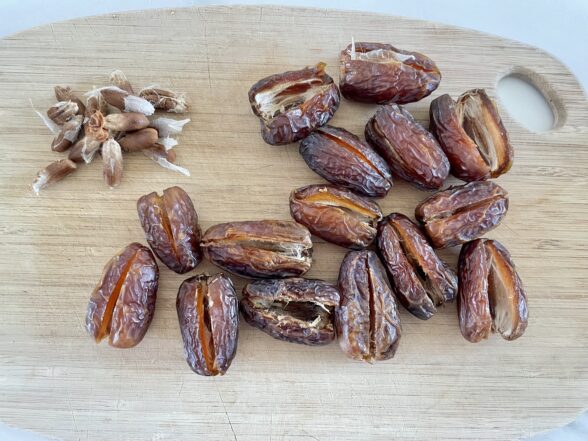 British pudding can be sweet or savory and it seems as though (but I am no expert) puddings used to refer to something steamed or boiled in something else like a cloth or intestines.  Some examples of savory pudding are Yorkshire pudding (fried batter smothered in gravy) and black pudding (made from pork or beef blood.) Sweet pudding could be a cake or sometimes the word pudding just refers to "dessert," and can even refer to something that used to be steamed and is now baked.   Honestly, I have read and heard many variations on what British "pudding" means.  But my favorite pudding recipe is this – Sticky Toffee Pudding, aka STP.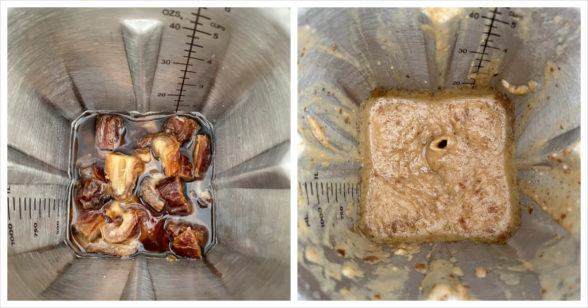 Sticky Toffee Pudding, which may have originated in Canada, not Britain, is a light, fragrant, and ultra-moist cake with the most glorious toffee sauce poured on top while it is still warm. I don't normally serve cakes warm, but this one I do.  You can basically serve it out of the oven or make it a day or two in advance and reheat it.  Or serve it at room temp.  It is one of my favorite desserts to order in a restaurant and one that I thought was impossibly difficult to make.  Not so!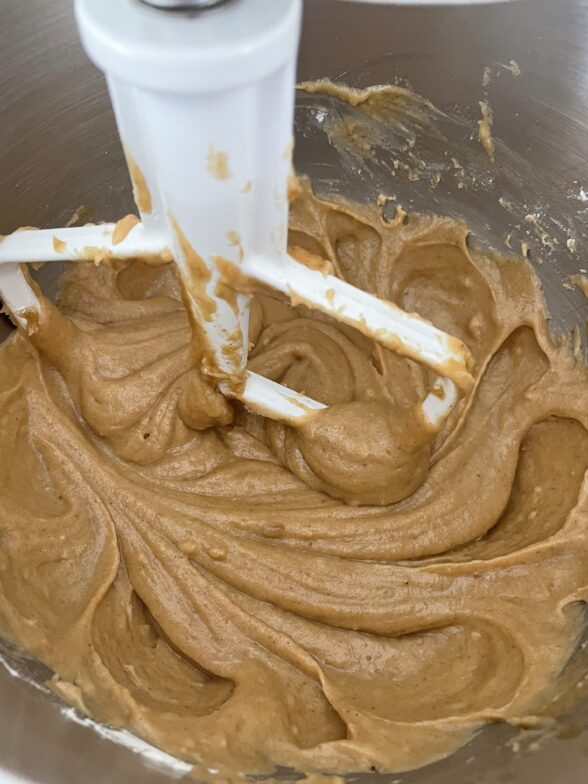 It's truly perfect for entertaining because it holds up beautifully at room temperature for a day or two. And I have never met anyone who doesn't love the deep, rich flavor of toffee.  If you want to take this to the next level, serve with whipped cream or vanilla ice cream.  You can even make the batter in muffin tins for individual puddings.  So cute!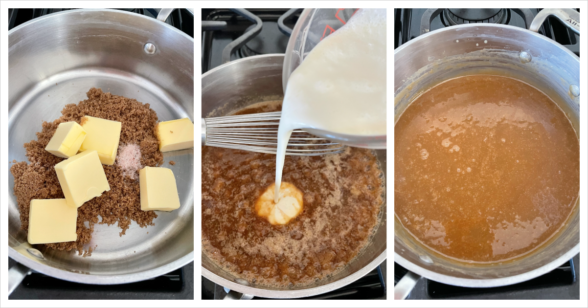 I like to poke the cake to allow the sauce to permeate the crumb.  But you don't have to. You can just pour on top and let it soak in slowly.  If you LOVE sauce, double the recipe and serve extra on the side.  In fact, you may love this sauce so much, you might make it on its own to serve with roasted fruit and ice cream or as a dip for apples.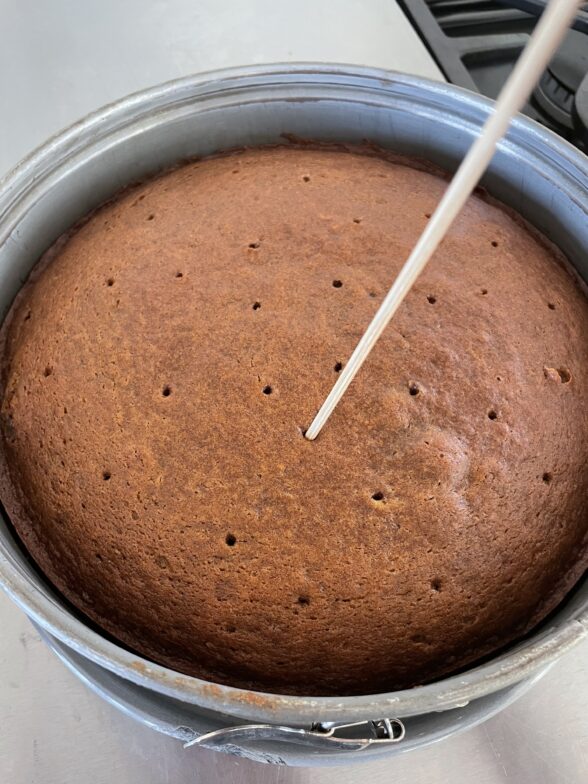 As with almost all my recipes, you can adapt this to suit your dietary needs.  You can make it gluten-free, dairy-free or even vegan.  I have not tested the recipe with every possible alternative product out there, so there may be some variation in the outcomes, but if you stick with the products that give you consistently good results, this dessert will be a success!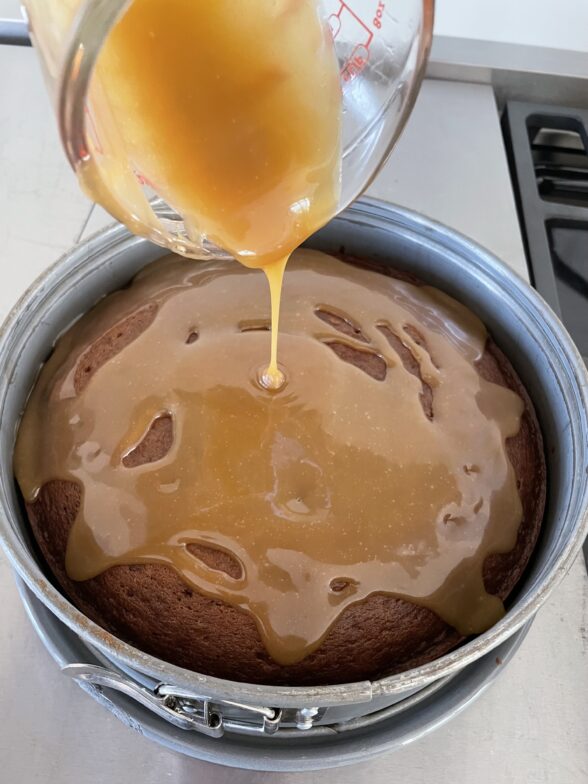 If you've ever made my date-sweetened banana bread (one of the first recipes I ever taught), you may have noticed that the date puree takes the place of some of the sugar and some of the fat.  Same here!  It's one of the many reasons I love this recipe.  It feels more indulgent than it really is.  I am not saying this is health food, but I have kept it in the "Pamela Zone," with a little less sugar than the traditional.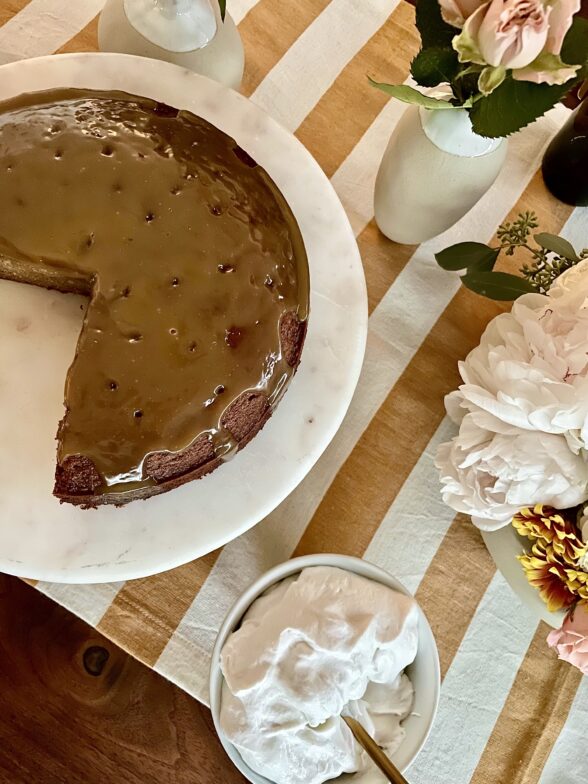 Do-ahead and storage tips
Make-Ahead: Bake the cake and while it is still hot, poke holes all over the cake and drizzle half of the toffee over. When it has cooled completely, cover the cake with plastic wrap. You can even leave it in the pan. Store the remaining sauce in an airtight container in the fridge.
Storage: The cake can be stored, covered, at room temperature for up to 2 days or refrigerated for up to 5 days.
To Freeze: After the cake has cooled completely, freeze uncovered until the sauce on top has frozen. Then wrap in plastic wrap and place in a resealable bag and freeze for up to 2 months. 
To Reheat the Cake: You can warm the sticky toffee pudding in the oven at 300 degrees for about 20 minutes or in the microwave for a minute or two.
To Reheat the Toffee Sauce: Reheat over medium heat in a saucepan or in the microwave in 30-second intervals on 50% power and stir in between each interval.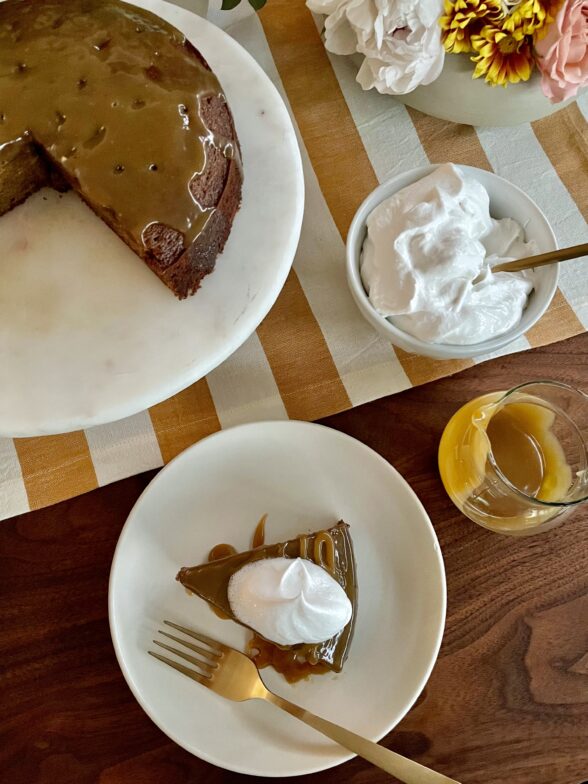 Let me know if you make this recipe and tag me @pamelasalzman #pamelasalzman so I can see your beautiful creations!  You can shop the tools I used for this recipe by clicking on the images below: 

Sticky Toffee Cake
Ingredients
½ pound (about 10-15 dates) whole Medjool dates, pitted and chopped (refrigerate them if they are too sticky to chop easily; if the dates are already pitted, it's about 7 ½ ounces)
1 teaspoon baking soda
4 Tablespoons (½ stick) unsalted butter or plant butter, softened, plus more for the pan
1⅓ cups all-purpose flour or your favorite gluten-free flour blend
1 teaspoon aluminum-free baking powder
¼ teaspoon sea salt
¾ cup dark brown sugar (light brown is fine too or if you prefer coconut sugar, that will work)
2 Tablespoons unbleached cane sugar (aka granulated sugar)
2 large eggs, at room temperature (flax eggs will work here but the mixture must sit for 15
minutes before being added to the batter)
1 teaspoon pure vanilla extract
1 recipe Toffee Sauce (see recipe in notes)
Also to serve if you're feeling festive: whipped cream, sweetened creme fraiche, vanilla ice
cream, blackberries, segmented oranges or blood oranges
Instructions
Place the dates and baking soda in a medium heat-proof bowl and pour 1 cup boiling water over them, making sure they are all submerged in water. Let them sit for 1 hour. Puree dates and soaking liquid in a food processor or blender. Another option: pulse them in a food processor until the mixture is combined but still has texture (if you want a little texture to your cake. This is more traditional.) Set aside.
Preheat the oven to 350 F degrees.
Grease a 9-inch springform pan with butter and line the bottom with unbleached parchment paper. You can also do this in an 11 x 7-inch pan and cook for a little less time or an 8 x 8.
Sift the flour and baking powder over a large bowl. Stir in the salt.
In a stand mixer fitted with the paddle attachment, cream the butter and sugars at medium-high speed until light and fluffy, 4-5 minutes. Add the eggs and beat until well combined. Beat in the vanilla. Add the date puree and flour mixture, alternating each one, to the butter mixture, and combine well.
Pour the batter into the prepared pan and smooth the top with a spatula. Bake in the center of the oven for 35-45 minutes (35 minutes is perfect in my oven), until the cake is beautifully golden brown, and top is starting to set and feel springy. Do not cook to the point that the cake is firm.
Immediately after removing the cake from the oven, EITHER poke several holes in the cake with a thin skewer and pour 1⁄2 cup of toffee sauce over the top OR do not poke with a skewer and just pour 1⁄2 cup sauce over the top of the cake. Let the cake rest for at least 15 minutes before serving. Slice warm cake with the rest of the warm toffee sauce on the side.
Serve with additional accompaniments, if desired. If you want to make the cake ahead, still pour sauce over immediately, but stick it under the broiler for a minute or two to warm the top of the cake. Do not let the toffee topping burn though.
Notes
You can also make individual cakes in ramekins or muffin tins. You will cook for less time. Check after 20 minutes. I actually prefer this cake when it is made a day ahead and served at room temp with warm toffee sauce. But it can also be reheated if you want the cake to be warm as well.

TOFFEE SAUCE
Makes about 1 cup of sauce, so double it if you want a lot extra
1⁄2 cup brown sugar
6 Tablespoons cold unsalted butter or plant butter 1⁄4 teaspoon sea salt
3⁄4 cup heavy cream or full-fat coconut milk

1. Place the sugar, butter, and salt in a medium saucepan. Cook over medium heat, stirring constantly, until the butter has melted, and the sugar has dissolved. It should be a deep amber color.
2. Carefully whisk in the cream, and simmer for 5 minutes or until the mixture is thick and glossy. This mixture can bubble up a lot, so choose a saucepan that is not too small. Toffee sauce can be made ahead of time and warmed up when ready to use it.