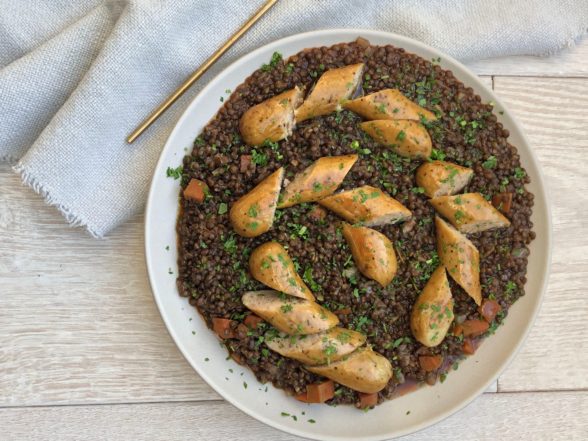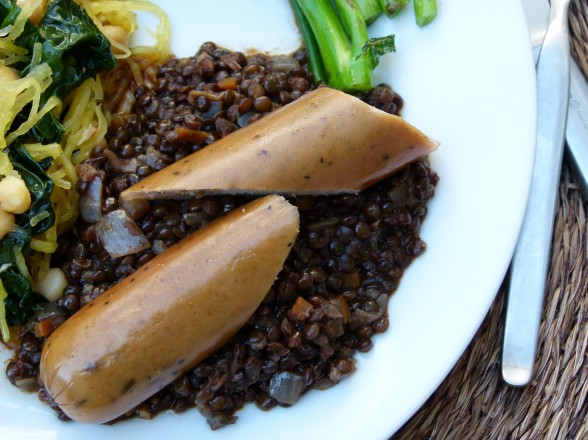 Do you have a son younger than college age?  Did you ever have one?  Do you know that he probably doesn't eat lunch at school?  I know you pack him something wonderful and maybe he even helped pick it all out.  But here's the reality:  if your school is like mine and permits recess as soon as the kids are "finished" with lunch, most boys are only focused on one thing.  Playing ball.  I have figured out that my son only eats what he can on the way to the field and leaves everything else in the lunchbox.  He eats it all when he comes home, but he does NOT want to miss being picked for the better team or waste time sitting around eating when he can be doing his favorite thing in the world.  Playing ball.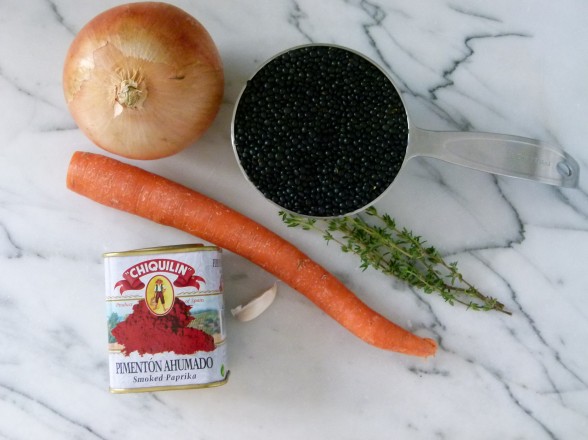 Mr. Picky is in second grade and this has been going on since he started elementary school and from what other moms tell me, it doesn't end.  So it was a big day in the Salzman household when Mr. Picky announced that he would like to take a thermos to school.  Why?  Did the state cut the budget for soccer balls?  Not yet.  Mr. Picky wanted a thermos so that he could take these lentils to school.  For lunch.  This is big, people.  And the thermos came back empty.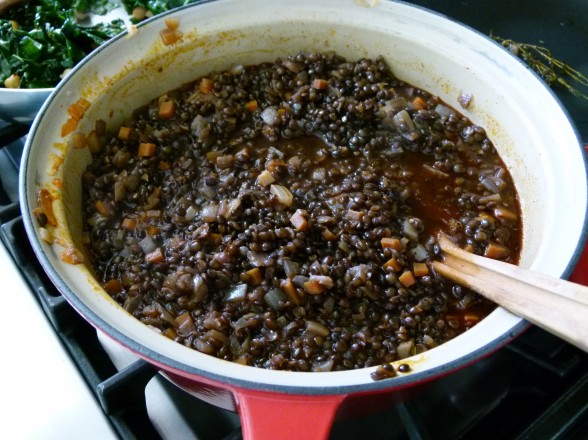 It is not at all important to me why he likes lentils, only that they are an amazing source of low-fat protein and super high in fiber, so they keep him full for a long time and help stabilize his blood sugar.  So I thought I would share this recipe with you just before Halloween since it is keeping in line with my strategy for the big night o'candy.  I can't/won't forbid my kids from eating candy on Halloween.  How unrealistic is that?  (Rhetorical question.  Very.)  My strategy is to get them really full with a good dinner before they go out so that they have no room in their bellies for too much candy.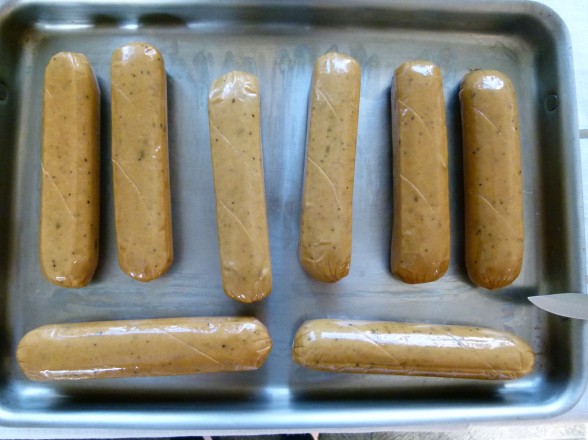 My mom used to make braised lentils which is kind of like making lentil soup, but with less liquid.  Only she used to put a piece of pork or a smoked ham hock in the pot and it gave the lentils great flavor.  I don't eat pork, but I started adding smoked paprika to my lentils to give a similar smokiness and it's delicious.  Mr. Picky says it tastes like there's a hot dog in there.  In fact, that wouldn't be a bad idea to put a (nitrate-free) hot dog in the pot to persuade your kids to try lentils.  Just a thought.  I very often make them as a vegetarian dish since they have so much protein, but here I served them with my answer to fast food — Applegate Farms (Precooked) Organic Chicken and Turkey Sausages.  No matter how busy you are, I am sure you aren't too busy to warm up these sausages.  I bake them, which is so much easier than cooking them in a skillet and having to clean up any splattering on the stovetop.  But the best part is that there are no spooky ingredients to worry about!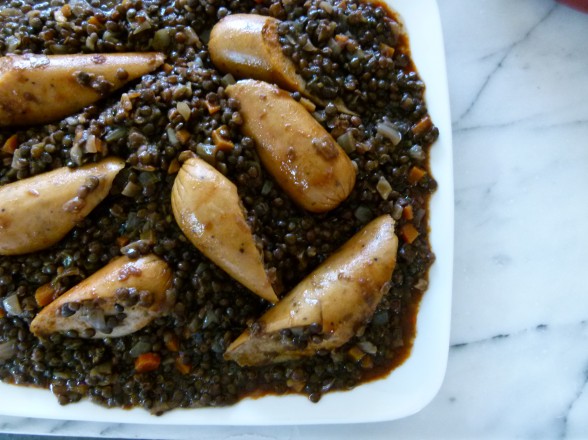 Smoky Braised Lentils with (or without) Turkey Sausages
Ingredients
1 Tablespoon unrefined olive oil
1 large onion, diced
1 carrot, diced
1 clove garlic, finely chopped
2-3 teaspoons smoked paprika (Spice Hunter is a good, easy-to-find brand. Spicely Organic has no flavor.)
1 cup organic black or French lentils* (sorted and rinsed)
1 sprig fresh thyme (optional)
1 teaspoon sea salt (+ ½ teaspoon if you don't cook sausages with lentils)
2 ½ cups water
Freshly ground black pepper
1-2 packages precooked Applegate Farms Sweet Italian or Chicken Apple sausages (4/package)
Instructions
In a medium saucepan, heat the olive oil. Add the onion and sauté over medium heat until tender and translucent, about 8 minutes.
Add the carrots, garlic and paprika. Cook for 2 more minutes.
Add the lentils, thyme, salt and water and bring to a boil. Cover and reduce heat to low and simmer for 30 minutes** or until lentils are tender. Halfway during the cooking process, preheat the oven to 350.
Bake sausages on a baking sheet until heated through, about 15-20 minutes. Slice into thirds and serve with the lentils. Or alternatively, cut the sausages in half or thirds and add to lentils halfway through cooking lentils and heat sausages through.
If lentils seem too liquidy, simmer a little longer uncovered. Taste lentils and season with salt and pepper as needed.
Notes
*There seems to be a wide variety of lentil cooking times. 365 Brand takes about 30 minutes, but I have used some imported varieties that take up to 50 minutes.